All Saints - Testament, album review: back with aplomb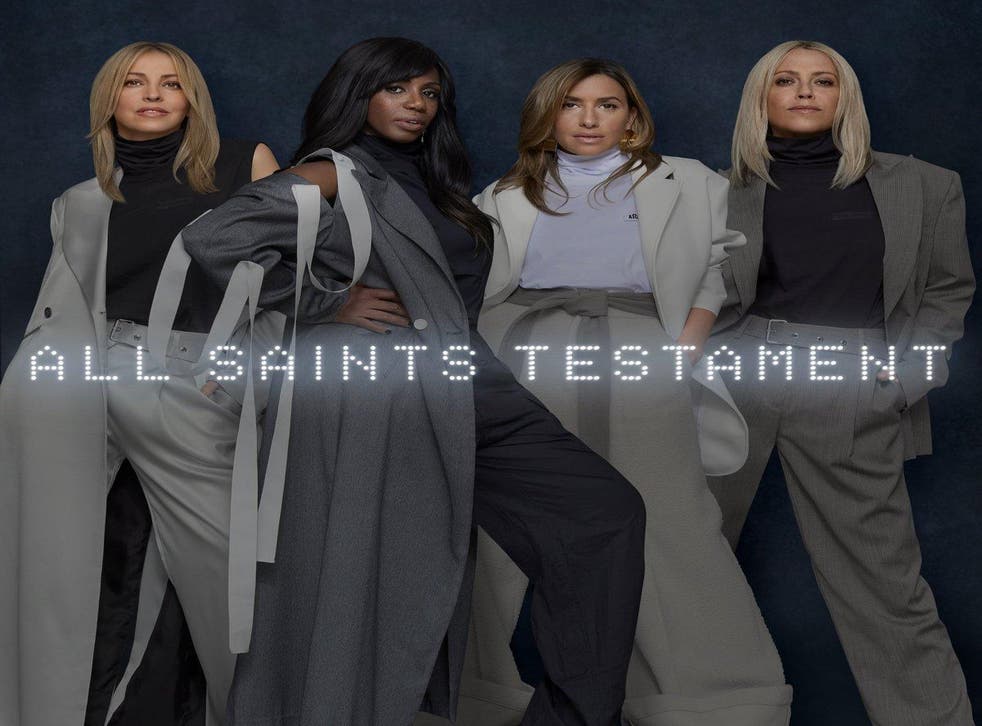 All Saints celebrated their 20th anniversary last weekend with a performance at London's Pride, reminding everyone just why they were one of the coolest girl bands of the 1990s.
It's certainly been a turbulent journey to this point: there was the initial split and the disappointing 2006 comeback, Studio 1, which saw the band disappear as quickly as they reappeared. Then there was a second, surprise comeback 10 years later in 2016 with Red Flag – an album that finally felt like the worthy successor to 2000's Saints and Sinners. The group were suddenly relevant and enjoying critical and commercial success once more.
Happily, this trend continues on the band's latest album, Testament. It follows neatly on from Red Flag, yet it's bolder in terms of experimentation; where there was perhaps understandable nervousness on Red Flag, here there is confidence. Working once again with William Orbit, the producer who helped achieve two of the band's biggest hits – "Pure Shores" and "Black Coffee" – this feels like a band coming full circle with frequent nods to the past, yet with a steadfast determination to evolve – something they ultimately achieve.
The spoken word opener on "Who Do You Love" feels like a timely – if a little saccharine – nod to "Never Ever" in this pertinent anniversary year, although that's where the comparison ends. Using strong, harmonious soul to explore the darker side of human emotion is a trademark All Saints feature and one that again appears on the album opener, yet here they layer it with a grittier, darker urban sound to bring new relevance and significance. The sounds are layered and multi-faceted throughout, Orbit's welcome influence here feeling unmistakable at times.
"Love Last Forever" and "Three Four" are other examples, the latter fusing lofi synth electro with traditional soul and R&B in one of the standout tracks of the album. It's a sentiment echoed on the excellent "Testament in Motion" too, a song that is probably the most unashamed nod to their Nineties roots.
There are a few moments where things don't work so well. Whereas missteps on Red Flag were quite glaring – such as the use of dancehall which sounded out of place and lost – here, they are at least subtler and less overt. "Don't Look Over Your Shoulder" and "Glorious" feel like they've come from a different album entirely, the former being bland balladry, the latter a moment of anthemic pop joy which doesn't sit well on an album which ultimately has darker tones at its heart. Yet by and large this is a welcome and judicious follow on from Red Flag; it very much feels like All Saints are back with aplomb.
Register for free to continue reading
Registration is a free and easy way to support our truly independent journalism
By registering, you will also enjoy limited access to Premium articles, exclusive newsletters, commenting, and virtual events with our leading journalists
Already have an account? sign in
Register for free to continue reading
Registration is a free and easy way to support our truly independent journalism
By registering, you will also enjoy limited access to Premium articles, exclusive newsletters, commenting, and virtual events with our leading journalists
Already have an account? sign in
Join our new commenting forum
Join thought-provoking conversations, follow other Independent readers and see their replies