Alvvays at Koko, review: Beautiful narratives of relationships and regret
When things elsewhere are terrifying, it's a real privilege to forget about a relentless news cycle and indulge in these thoughts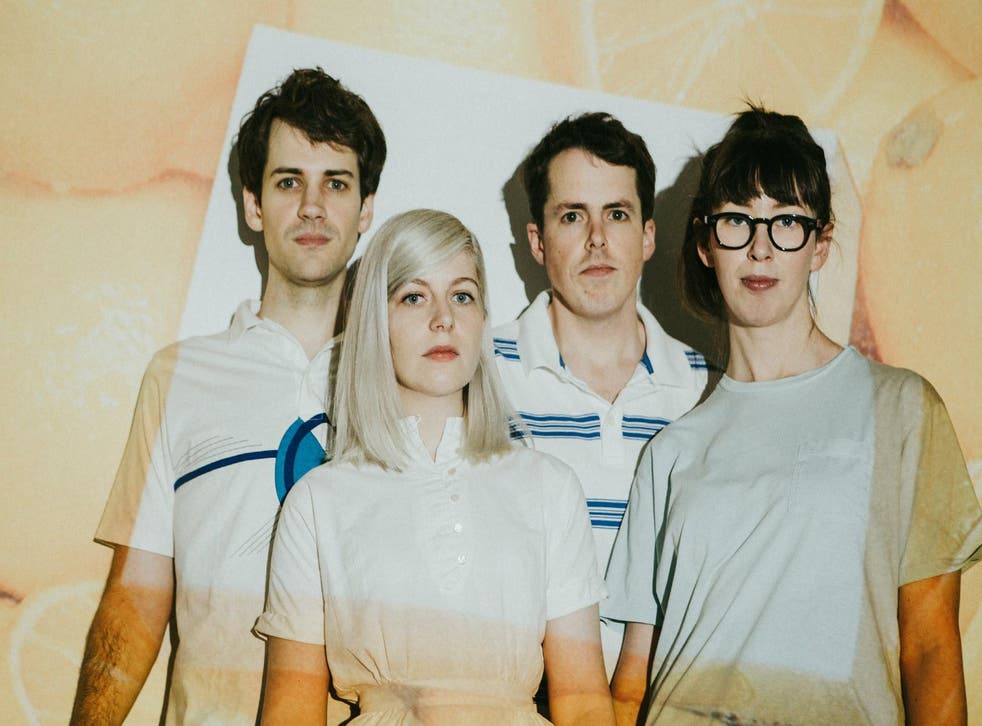 Alvvays sound like how it feels to be 18-years-old: bright, wide-eyed and full of energy. But the group's lyrics tell a different story.
On many of the Canadian band's tracks, a narrative of mistakes, regrets, failed relationships, unrequited love and pained nights spent wrestling in bed during the blue-black hours, alone, trying to forget about someone, emerges. ('Dreams Tonite', 'In Undertow', 'Ones Who Love You'.)
This is the appeal: listen one way, and Alvvays sound like the soundtrack to your very own coming-of-age film. Listen in a different way, and images and flashes and soundbites from all the bad decisions you made with people who really matter start flooding back with force.
Alvvays' live show is one of the above experiences, or a combination of both. To the Canadian band's immense credit, they can transport you into a world where your relationships feel like the only thing that matters in the world. Which, of course, they do not. But when things elsewhere are terrifying, it's a real privilege to forget about a relentless news cycle and indulge in these thoughts.
Seeing Alvvays live - the pounding drums (louder live than on record), the gorgeous, jangly guitars, hearing Molly Rankin's pure, clean vocals, now hitting highs never reached on the band's self-titled debut - takes a weight off of your shoulders. It's 90 minutes where the biggest questions in your mind are the questions that plague every human relationship - do they love me? Do I love them more than they love me? - not whether the world really is at its most dangerous point for three decades or not.
In just a few years, Rankin has gone from various odd jobs - including one spent scrubbing toilets - to being at the helm of one of the better indie bands in the world. Alvvays' excellent second album, Antisocialites, was released the day of their sell-out Koko show, but, judging by the way the crowd sang along, it seemed as though the record had been out for a year.
@lucasfothergill
Join our new commenting forum
Join thought-provoking conversations, follow other Independent readers and see their replies