Anna Calvi, Brighton Dome, review: She's like a Roxy Music fantasy come to life
Mercury-nominated artist channels Edith Piaf but will never succeed in being quite so strange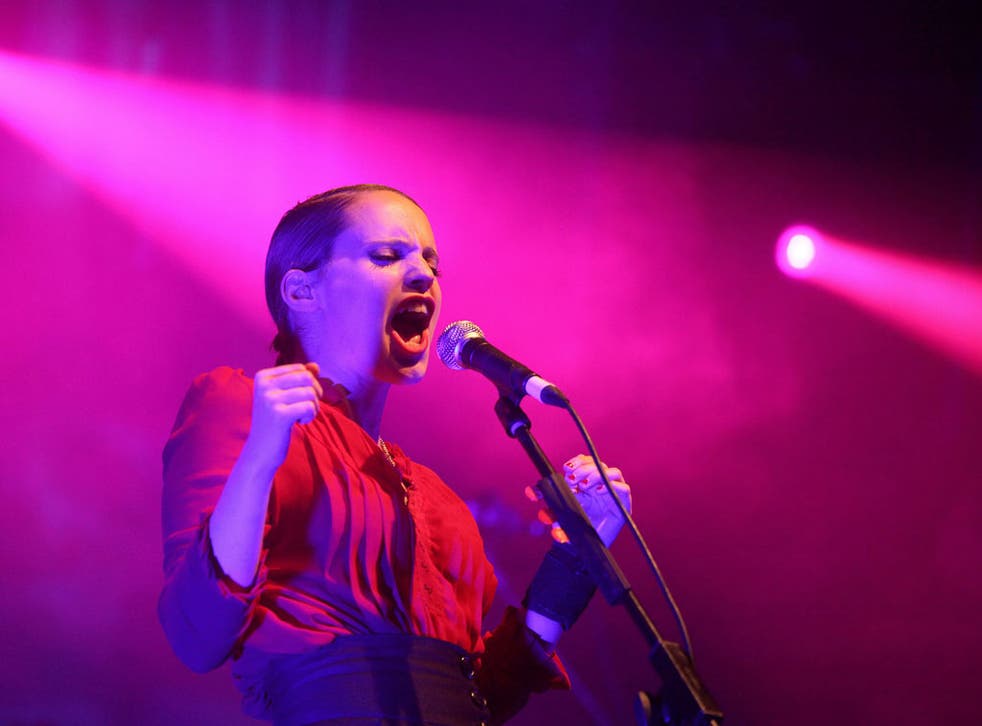 Anna Calvi was well into her twenties before she dared to sing on-stage. She remains a nice, reserved and unthreatening girl between songs in this Brighton Festival show, lacking the essential strangeness of her idols, despite two Mercury-nominated albums and praise from Morrissey and Nick Cave.
Calvi's construction of a physical persona and musical moods are, though, increasingly superb. With the severe, shadowed face of a German silent film star and a glam-rocker's glinting jacket, she's like a Roxy Music fantasy come to life. She adopts Bowie's quavering melodrama on the ballad "Suzanne & I", while a solo take on Springsteen's "I'm On Fire" is stark and sultry, searching for the song's pregnant, still of night ecstasy.
Playing guitar is where she finds abandon and excites, instead of being passively admired. Over the Link Wray rumble of "Sing To Me", she tosses her silhouetted head back and lets out a mermaid cry. Her interest in androgynous role-play and erotic possession then come together in "Desire", sung as if its subject is a Civil Right, and "Jezebel", in which she channels Piaf, the suffering heroine she can artfully resemble, but never be.
Join our new commenting forum
Join thought-provoking conversations, follow other Independent readers and see their replies