Annie Mac's AMP Sounds review: Weslee, Sunflower Bean and Jessie Ware play the Jazz Cafe in London
Evening was slightly marred by technical issues which put the first two acts on the back foot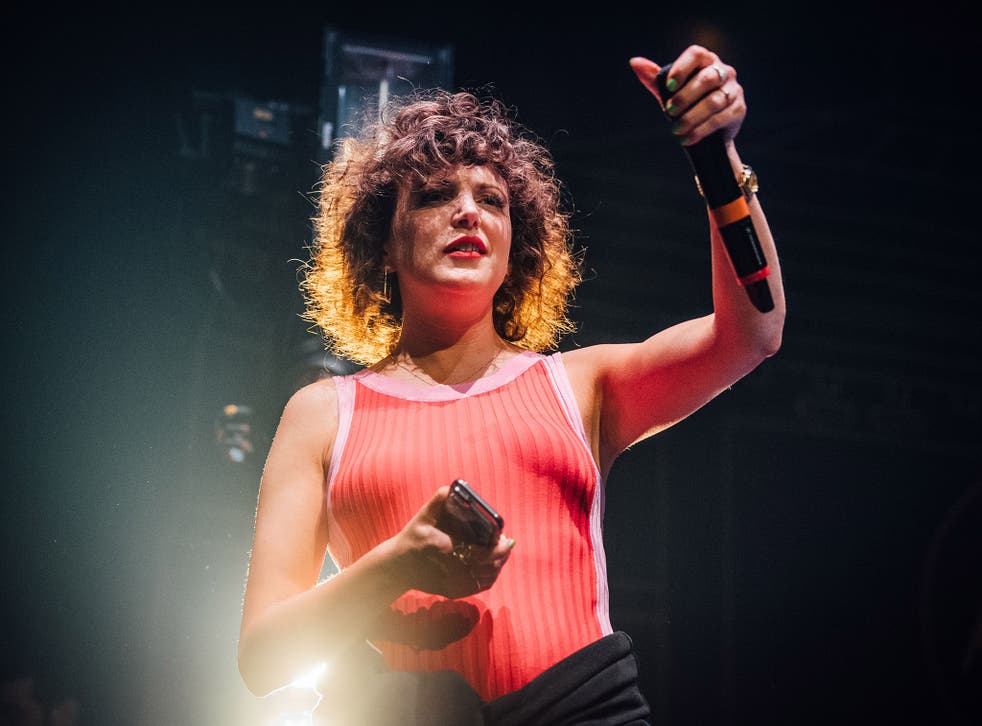 Annie Mac knows her music, that much is indisputable. Her much-hyped, celebrated Annie Mac Presents (AMP) nights have always been a success; bringing the best of upcoming acts from all genres including acid house to jungle and R&B to grime to the forefront.
This night at Camden's Jazz Cafe shouldn't have been any different, with the promising Weslee, New York natives Sunflower Bean and the effortlessly-impressive Jessie Ware making up the line-up for the penultimate AMP night. However, an evening marred with technical difficulties and delayed staged times may have put the two less experienced acts on the back foot.
Electro-pop duo turned band, Weslee exploded onto the music scene to critical acclaim with debut track "Gassed" in 2017, and their unique style of dreamy synth combined with rich electro production is addictive. However, on this night, British lead vocalist Emma found her voice a little lost in the ambient sound that accompanied it. That being said, "Boy Like You" was a fun early noughties pop/R&B throwback and new single "Tongue Tied" was a good showcase of the act's new collective.
New York indie rockers Sunflower Bean were not any luckier when it a came to sound mishaps: every song was followed by a plea to adjust the sound monitors, somewhat taking away from the spectacle of the actual gig and more in line with the feeling of attending a sound check.
The threesome was talented if not a little cliché as they went through a setlist of mostly new tracks from new album 22 and Blue. Julia Cumming on bass and lead vocal is every inch of what you expect an early twenty-something rocker to be, dressed in a stripy T-shirt and shiny suit coupled with the odd bout of hair-swinging head-rocking, whilst lead guitarist Nick Kivlen and drummer Jacob Faber wouldn't be out of place in a Judd Apatow coming-of-age-film with their exuberant geek-gone-chic style.
Jessie Ware once again demonstrated that she is leagues above the rest and very much warranting the "national treasure" introductory accolade bestowed on her by Annie Mac. Despite battling a Brit Awards hangover, her seemingly nonchalant yet somehow impeccable performance still delivered to no end.
Headline act, Jessie Ware, fresh from what was evidently a heavy night at the BRITs showcased her ability as she weaved through a note perfect performance including "Thinking About You", ode to husband and daughter "Sam" (co-penned by Ed Sheeran) and the incredible "Wildest Moments".
Her rapport with the crowd, despite under the weather, was a prime example of her experience enabling her to own any situation and her "Harvest Moon" duet with Sunflower Bean's Julia Cumming was a particular highlight.
Register for free to continue reading
Registration is a free and easy way to support our truly independent journalism
By registering, you will also enjoy limited access to Premium articles, exclusive newsletters, commenting, and virtual events with our leading journalists
Already have an account? sign in
Register for free to continue reading
Registration is a free and easy way to support our truly independent journalism
By registering, you will also enjoy limited access to Premium articles, exclusive newsletters, commenting, and virtual events with our leading journalists
Already have an account? sign in
Join our new commenting forum
Join thought-provoking conversations, follow other Independent readers and see their replies