Aphex Twin, Syro, album review: Impressively timeless
This is a collection primarily concerned with the somatic rather than cerebral sides of Richard James's music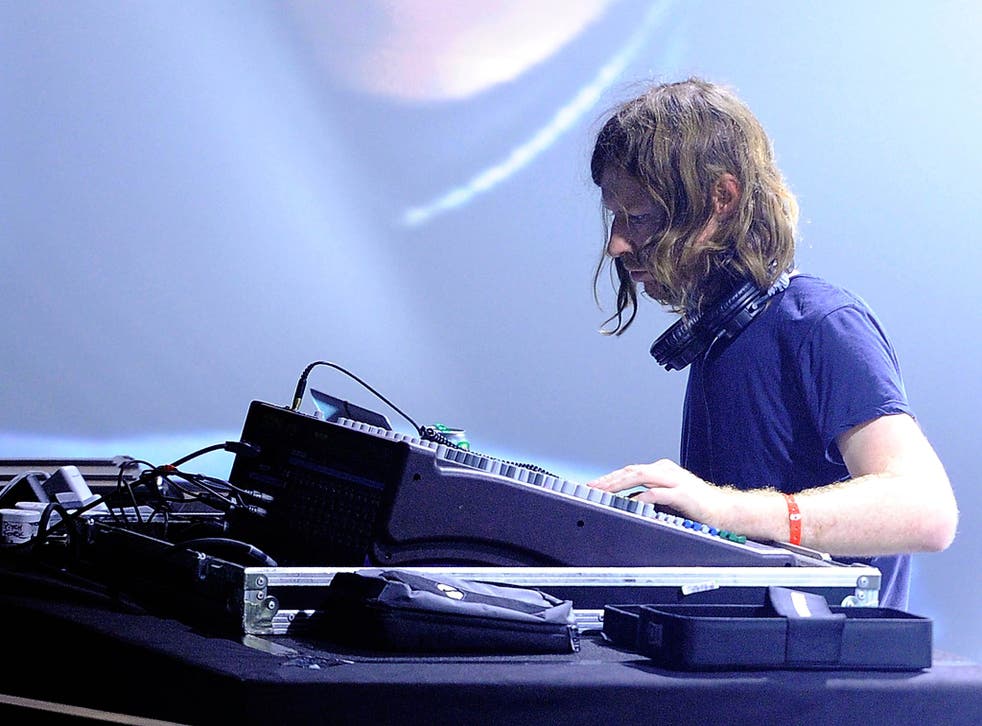 It's been 13 years since Aphex Twin's last "new" album, Drukqs, a hiatus that he's spent cobbling together compilations of old obscurities and remixes, and tackling parenthood (his five-year-old son has apparently already recorded tracks and put them out via Bandcamp).
Not that you'd realise there was such a gap between Drukqs and Syro, as his stock library of sounds and techniques has remained largely unchanged and impressively timeless, despite his assertion that the oldest piece here was recorded only six or seven years ago. "minipops 67" is typical: a skittish rhythm, cloudy synth pad and treated vocal spiral together as the main synth line lopes casually through an undergrowth of squelches, fizzes and wordless choral cooing. Oddly, it manages to convey a strong sense of unity and direction despite the effervescent, constantly shifting surface.
A similar dialectic of itchy movement and inner calm attends "XMAS_EVET10", where a reverberant tack-piano motif establishes a poignant mood duly assailed by the familiar animated chatter of synths. Elsewhere, the swings between hyperactivity and pacific calm are taken in turn: "syro u473t8+e" moves from Stevie Wonder-esque clavinet groove to Tangerine Dream-style shimmer-tones, while "CIRCLONT 14" opens with glassy, glacial tones before diving into a Crazy Frog matrix of superfast, burbling buzz'n'squelch, with a subsequent lovely, gentle treated vocal bridging to a final dashing conclusion.
Overall, it's a collection primarily concerned with the somatic rather than cerebral sides of Richard James's music, overdosing somewhat on staccato, bouncing synth twangs and jittery drum'n'bass beats. The sole representation of the more introvert, Satie-esque aspect of his musical personality comes in the closing piano piece, "aisatsana", whose acoustic simplicity and calm is strikingly at odds with the stuttering anxiety of the rest of Syro. It's a welcome relief after such frantic activity.
Register for free to continue reading
Registration is a free and easy way to support our truly independent journalism
By registering, you will also enjoy limited access to Premium articles, exclusive newsletters, commenting, and virtual events with our leading journalists
Already have an account? sign in
Join our new commenting forum
Join thought-provoking conversations, follow other Independent readers and see their replies