A$AP Rocky review, Village Underground, London: Rapper plays a surprise show to celebrate new album 'Testing'
US hip hop artist celebrated the release of his third album with a surprise show in one of his favourite cities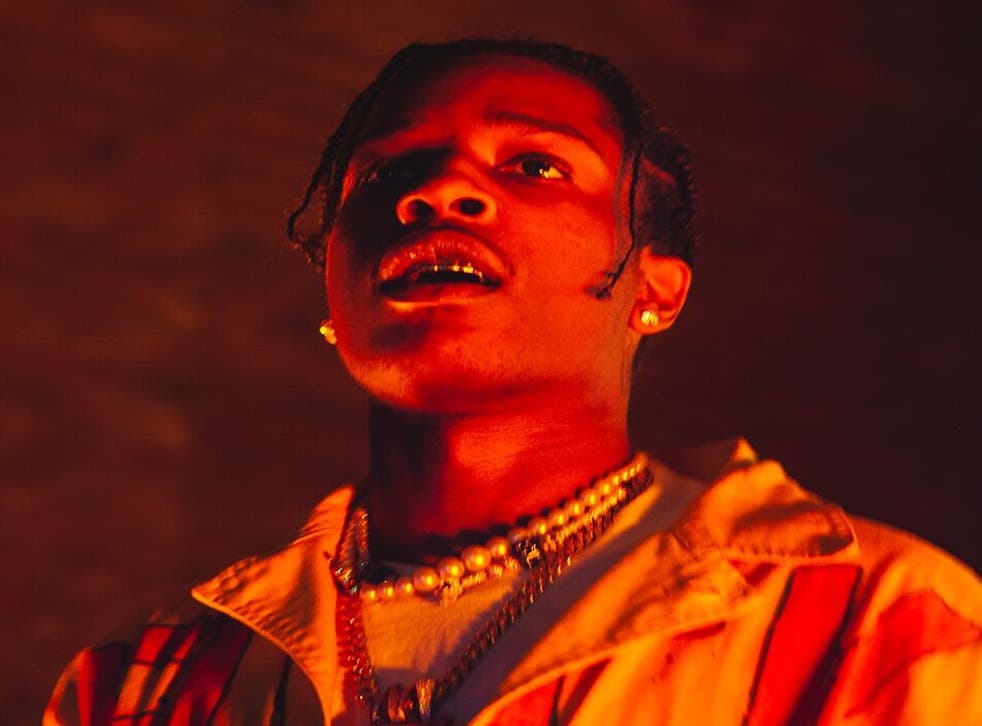 On Bank Holiday Monday afternoon, a mere four days after the release of his latest album Testing, A$AP Rocky announced a secret gig in London via his Instagram for London-based fans.
Testing is undoubtedly one of A$AP's most experimental albums, filled with a vast range of collaborations and features from Moby, Frank Ocean, Skepta, FKA Twigs and Lauryn Hill. It's a clear departure from his previous sound, either distorted – or more contemplative and melodic.
It was intriguing to consider how his UK fan base, well known for their hype and wildness at his gigs, would react. Would they be able to continue to bring the same energy they were well known for, and tap into the direction of his current sound? Any doubts are quickly dispelled when the crowd begins chanting for him to appear on stage.
Pools of mosh pits appear within seconds of opener "Buck Shots", and these only increase in number as he then follows up with a performance of "A$AP Forever REMIX" and the standalone single "Bad Company"; the set finishes with an appearance from Skepta, on "Praise the Lord" a certified banger for the summer.
It's been seven years since the release of A$AP's first album Peso – which helped to redefine NYC's hip hop sound. Unlike many of today's younger rappers, Flacko isn't fazed or pressured by demands to continuously release quickly produced mixtapes – he drops material in his own time.
Rocky has always been one of the hip hops most innovative artists, both sonically and visually pushing the bar. The current direction of his new album shows an artist who will continue to do both these things... and a fanbase who will always hyped and ready to meet him there.
Register for free to continue reading
Registration is a free and easy way to support our truly independent journalism
By registering, you will also enjoy limited access to Premium articles, exclusive newsletters, commenting, and virtual events with our leading journalists
Already have an account? sign in
Register for free to continue reading
Registration is a free and easy way to support our truly independent journalism
By registering, you will also enjoy limited access to Premium articles, exclusive newsletters, commenting, and virtual events with our leading journalists
Already have an account? sign in
Join our new commenting forum
Join thought-provoking conversations, follow other Independent readers and see their replies