Album reviews: Barbra Streisand – Walls, and Tenacious D – Post-Apocalypto
Barbra Streisand's first album of primarily original songs since 2005 is a triumph, while the music on Tenacious D's own, politically inspired record, appears to have been more of an afterthought
Alexandra Pollard
,
Clarisse Loughrey
Thursday 01 November 2018 13:07 Comments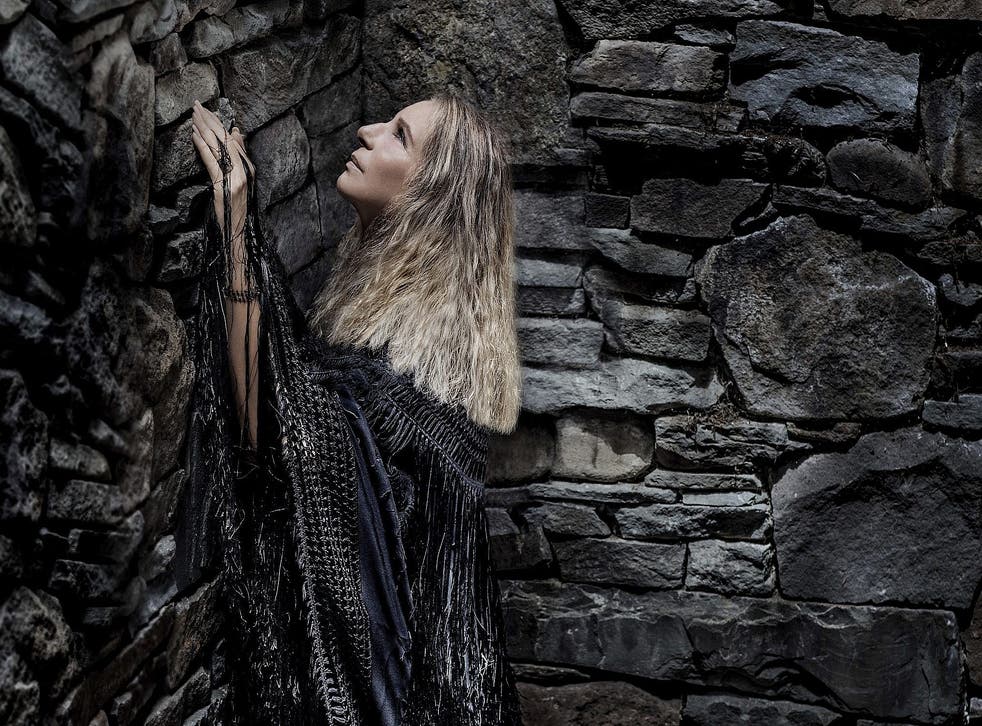 Barbra Streisand – Walls
★★★★☆​
Barbra Streisand never mentions Donald Trump by name on her new album Walls – but the dismayed references to lies, greed, fake news and, yes, walls, are so ubiquitous that he and his Maga hat are lurking between every line.
This is Streisand's first album of primarily original songs since 2005, and the singer – who is the only recording artist in history to achieve a No 1 album in six consecutive decades – is on the warpath. Over the course of 11 tracks, Streisand switches between despair and rage to rail against what has happened to her beloved United States. And it seems that doing so has lit a fire in her again.
On original tracks like the opulent, orchestral "Better Angels" and the rock opera-channelling "Don't Lie to Me", Streisand lets loose her still resplendent voice, enunciating each word with such fervour that you can't help but be swept up in her righteous indignation. "You change the facts to justify," she sings with a husky ire on "Don't Lie to Me". "Your lips move but your words get in the way… Don't lie to me."
Elsewhere, she repurposes old classics to fit her musical manifesto. She combines John Lennon's "Imagine" with Louis Armstrong's "What A Wonderful World", leaning on the wistful optimism of both, and injects a slightly jolting R&B breakdown into Hal David and Burt Bacharach's classic "What The World Needs Now".
But the album's most powerful moment is saved for the end, with a version of the Thirties classic "Happy Days Are Here Again" – a cover so dripping with irony that Streisand frequently breaks off into a hollow laugh.
At the song's close, she breathes a protracted, world-weary sigh. "I didn't plan on doing that," she told an interviewer, "but when it came out of me, wow. That was the truth." Walls is unchecked, indignant and raw, and though it ends with a note of despondency, it is a triumph. (Alexandra Pollard)
Top Ten Musician Biopics

Show all 10
Tenacious D – Post-Apocalypto
★★☆☆☆
Tenacious D have descended from upon high to deliver their fourth studio album, Post-Apocalypto. The comedy metal duo, consisting of Jack Black and Kyle Gass, now offer a 21-track journey through destruction, hope, and salvation – an accompaniment to their animated six-part web series of the same name, whose charming, deliberately childish doodles were hand-drawn by Black.
The album's narrative, alternating between songs and dramatic interludes, is roughly structured to track Black and Gass's battle to survive the nuclear wasteland: there is space travel, an appearance by the Terminator, and an encounter with Donald Trump Jr.
Indeed, Post-Apocalypto is explicitly political in a way never seen before from the band, but by serving as a trot through the musical highlights of the webseries, the album also skips over any firm sense of statement. Take its parody of a KKK marching song, for example – it never gets further than the declaration that: "We like BBQ and we like guns too, and we don't like gays."
Support free-thinking journalism and attend Independent events
It's part of a larger issue at the heart of Post-Apocalypto. While the tireless string of dick jokes, combined with Dave Grohl's impeccable drumwork, will no doubt delight hardcore fans, the album suffers from a lack of drive that suggests the music may, in fact, have been an afterthought. (Clarisse Loughrey)
Register for free to continue reading
Registration is a free and easy way to support our truly independent journalism
By registering, you will also enjoy limited access to Premium articles, exclusive newsletters, commenting, and virtual events with our leading journalists
Already have an account? sign in
Join our new commenting forum
Join thought-provoking conversations, follow other Independent readers and see their replies