Better Oblivion Community Center, album review: Phoebe Bridgers and Conor Oberst's new project explores anxieties of the modern age
Duo's self-titled debut record is a loose but beautifully crafted collection of folk-rock songs
Alexandra Pollard
Thursday 31 January 2019 13:34 Comments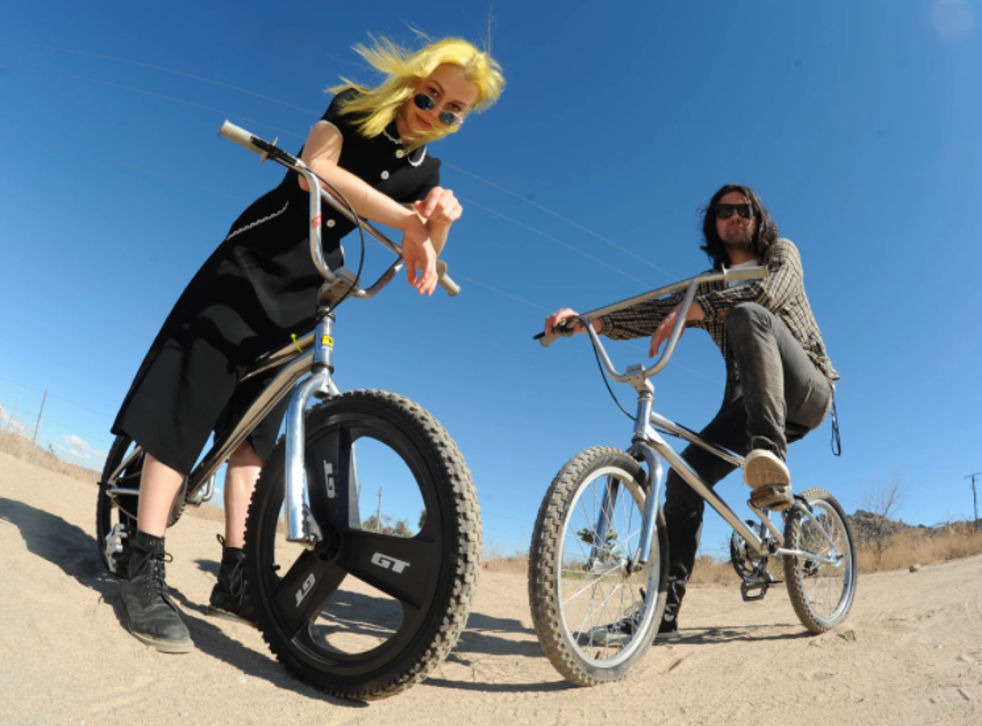 "I want it to feel like a thing that we're not making a big deal out of," Phoebe Bridgers said recently of Better Oblivion Community Center, the name of her new collaborative project with Conor Oberst (late of Bright Eyes). That it was teased with a mysterious billboard campaign, a telephone voicemail service, cryptic brochures, and finally a performance on The Late Show with Stephen Colbert, somewhat undermined the sentiment. And Bridgers knows it. "This side of it," she admitted, "can feel like we are making a huge deal out of it."
It's fitting, really, for an album swathed in self-aware hypocrisy. The self-titled record, a loose but beautifully crafted collection of folk-rock songs, explores the kinds of anxieties intrinsic to the modern age – the longing to be at once noticed and invisible; the paralysing effects of limitless information, and the desire to do good versus the desire to be seen doing good.
"I didn't know what I was in for, when I signed up for that run," they sing on the languid, blissed-out opening track "I Didn't Know What I Was in For". "There's no way I'm curing cancer, but I'll sweat it out. I feel so proud now for all the good I've done." It feels sweetly sincere, even as it drips with sarcasm. On the pulsing "Exception to the Rule", which swaps out the album's acoustic hum for synths and video game noises, they point out wryly, "You need an occupation to warrant a vacation". Combining Oberst's concise introspection with the same millennial malaise of Bridgers' solo output has worked like a charm.
This isn't the first time the pair have worked together. Oberst contributed to a track on Bridgers' excellent 2017 debut Stranger in the Alps, and they have appeared onstage at each other's shows. Before that, Oberst was something of a hero for Bridgers, who is 14 years his junior and spent much of her youth learning how to play Bright Eyes songs. But you wouldn't know that from the album, which puts the pair very much on equal footing.
As if to hammer home their parity, they even largely sing in unison – which might have had a plodding effect if the pair's voices weren't so distinct: Bridgers sings with a hazy assurance, Oberst with an emotive tremor. And when Bridgers' melody does sporadically glide above Oberst's, it is all the more potent for it.
The 40 best albums to listen to before you die

Show all 40
Elsewhere, there's a macabre bent to Better Oblivion Community Center. On "Dylan Thomas", which is brash and snappy and as far from Bridgers' signature style as the album gets, they sing, "So sick of being honest / I'll die like Dylan Thomas / A seizure on the bar room floor." The album's caustic edge stops lines like this from sounding self-indulgently morbid. On the beautiful "Forest Lawn", anchored by gentle, slightly fumbled guitar, they evoke the California cemetery of the same name: "You used to say you wanted to end up in Forest Lawn / The two of us side by side asleep while the teenagers drink 'til dawn."
When Oberst first heard Bridgers' music, he sent her a "long, epic, sweet email" in praise of it. "I think lots of people will find good comfort in your songs," he wrote. "They are soothing and empathetic, which I know I need more of in my life." He has 10 more now, and he helped create them.
Register for free to continue reading
Registration is a free and easy way to support our truly independent journalism
By registering, you will also enjoy limited access to Premium articles, exclusive newsletters, commenting, and virtual events with our leading journalists
Already have an account? sign in
Join our new commenting forum
Join thought-provoking conversations, follow other Independent readers and see their replies