The Independent's journalism is supported by our readers. When you purchase through links on our site, we may earn commission.
The Carters - Everything Is Love album review: The final word in Beyonce and Jay Z's trilogy documenting marital strife and newfound bliss
Two of the most innovative artists of a generation seem unbreakable as they fire shots at former friends and celebrate their own power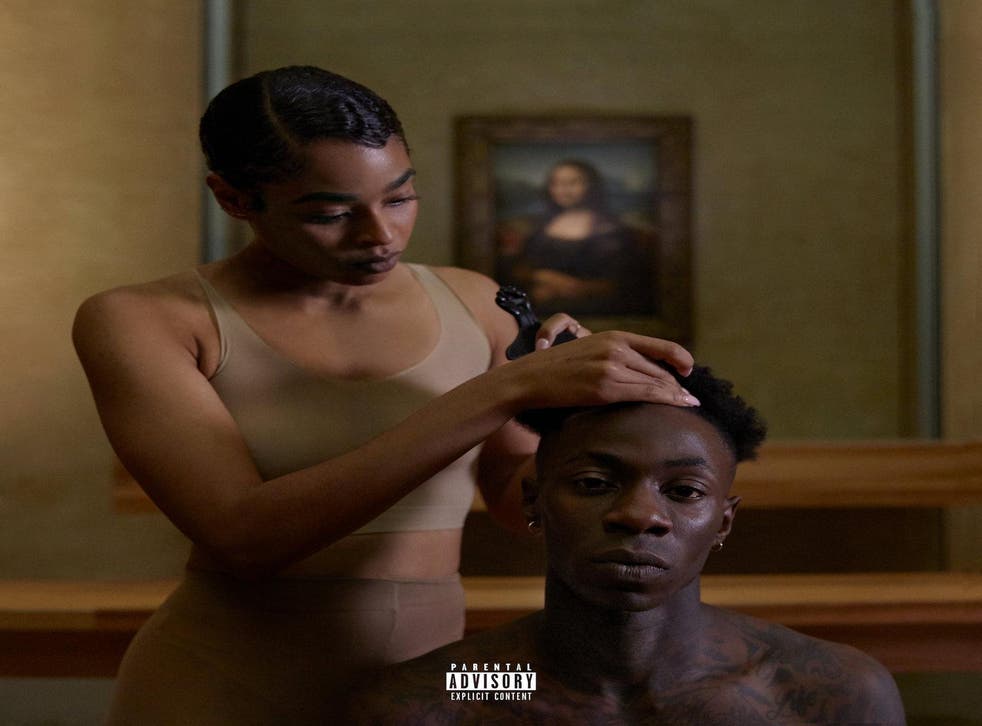 ★★★★☆
On the second of their London Stadium shows, Beyonce and Jay Z announced their first ever joint album with a casual "Album out now" that flashed across a giant screen.
Released exclusively to Tidal, Everything Is Love is the closing chapter – the final word – in a trilogy that documents marital strife and newfound bliss between two of the most innovative artists of a generation. It started with Beyonce's Lemonade, her greatest work to date, filled with cheating accusations and explorations of self-worth; Jay Z followed with 4:44, which saw him make a public apology for his past indiscretions, filled with self-loathing for taking such a risk and almost losing everything.
A collaborative album between Beyonce and Jay Z has been on the cards since the beginning of their relationship (musical and personal) in 2002, but fully fledged rumours of a record began around three years ago. As Hov explained in an interview earlier this year, their art became a kind of "therapy session", enabling them to work out their issues in the public sphere while still maintaining that essential element of control.
Everything Is Love starts out mellow with "SUMMER", enlisting the musicians from Daptone Records for a soul track lifted by Beyonce's croons of "let's make love in the summertime", reacquainting the listener to the narrative of their marriage – or at least the one narrative they want you to hear. The couple share producer credits with Cool & Dre, plus Leon Michels of the El Michels Affair; James Fauntleroy II is listed as a co-writer while Stone Love's Rory Gilligan is a credited vocalist.
On the matter of that narrative: Beyonce addresses it again on the non-album track "Salud!", also produced by Cool & Dre, where she takes aim at breathless speculation about her life: "Lord knows it takes hella patience/ When your name is a verb and these comments absurd/ And they swear they know you better than you know yourself."
With the music video released at the same time as the album, "APES**T" is perhaps the track that Beyonce and Jay Z feel best sums up this work, and their message, as a whole. On Everything Is Love, Beyonce raps more than she sings, and in this track, Jay Z willingly concedes the throne to her; she graciously allows him to share it.
Beyonce's history-making set at Coachella 2018 - in pictures

Show all 20
On the song itself, there's a stellar cast featuring Migos' Offset and Quavo plus Pharrell, who also helmed the track's production alongside Beyonce and Jay Z. "I can't believe we made it," Beyonce rap-sings, apparently then referencing the woman Jay Z reportedly cheated on her: "She a thot that you claim (woo!)/ Can't be toppin' my reign (c'mon, c'mon, c'mon)."
The braggadocio heard on this track and throughout is like an extension of that confidence in "Formation" from Lemonade, where she suggested she might "take him for a flight on my chopper" ("if he hit it right") or get his song played on the radio station. She goes one further on "APES**T" and "bought him a jet" ... "Hang one night with Yoncé, I'll make you famous," she promises.
Meanwhile, Hov tells the Grammys where to go for snubbing him at the 2018 ceremony: "Tell the Grammy's f*** that 0 for 8 s***/ Have you ever seen the crowd goin' apes***?" he asks, referring to the fact he wasn't awarded a single Grammy, despite being nominated for eight. Once again, the listener is reminded of "Formation", of Beyonce's line: "Always stay gracious, best revenge is your paper."
Enjoy unlimited access to 70 million ad-free songs and podcasts with Amazon Music Sign up now for a 30-day free trial
Sign up
On "BOSS" you have an intro comprised of Beyonce and Pharrell's vocals singing "I can do anything", followed by the big brass that recalls her mind-boggling show at Coachella; paying tribute to the traditional high school marching band. She sounds as purringly satisfied as a lioness after a kill as she observes: "My great-great-grandchildren already rich/ That's a lot of brown chi'r'en on your Forbes list" – laughing at white people who are scared or resentful of a black woman flaunting her success. The track closes with her daughter Blue Ivy offering a message to her younger twin siblings: "Shout out to Rumi and Sir, love, Blue."
"BLACK EFFECT" sees Jay adopt a similar stance with an ode to his status as a symbol of black success, rapping: "S*** I am the culture/ I made my own wave, so now they anti-Tidal" over a sample of Flower Travellin' Band's "Broken Strings". Meanwhile "FRIENDS" is perhaps to most cathartic for Hov, who not only names the ones he feels he can truly rely on, but also calls out those who have let him down, including Kanye West and the Kardashian family.
In the same breath that he references getting Meek Mill released from prison, he calls out Kylie and Kendall Jenner for selling T-shirts with Tupac's face superimposed on them: "Y'all put n****s on a T-shirt/ It hurts you ain't never meet 'em."
Closing with "LOVEHAPPY", Beyonce and Hov are at their most transparent about the moment that almost broke their marriage. Jay Z interpolates a track by Common for the second time on the album (the first was on "713") and takes a verse over Erykah Badu's "Love of My Life" as he unceremoniously dethrones Kanye and hands his wife a new title: "Hova, Beysus, watch the thrones."
No I.D, who produced 4:44, noted in a New York Times interview how Beyonce had also been involved – almost overseen – that project too, and called her "our de facto A&R ... Pillow talk is the strongest conversation on the planet." He's not wrong.
Register for free to continue reading
Registration is a free and easy way to support our truly independent journalism
By registering, you will also enjoy limited access to Premium articles, exclusive newsletters, commenting, and virtual events with our leading journalists
Already have an account? sign in
Register for free to continue reading
Registration is a free and easy way to support our truly independent journalism
By registering, you will also enjoy limited access to Premium articles, exclusive newsletters, commenting, and virtual events with our leading journalists
Already have an account? sign in
Join our new commenting forum
Join thought-provoking conversations, follow other Independent readers and see their replies