Big Thief review, Two Hands: It's astonishing just how alive this album feels
It helps that the band are so tight you'd think they'd learnt to read one another's minds. There's an element of spontaneity and a live sound like few other releases this year
Roisin O'Connor
Thursday 10 October 2019 11:13 Comments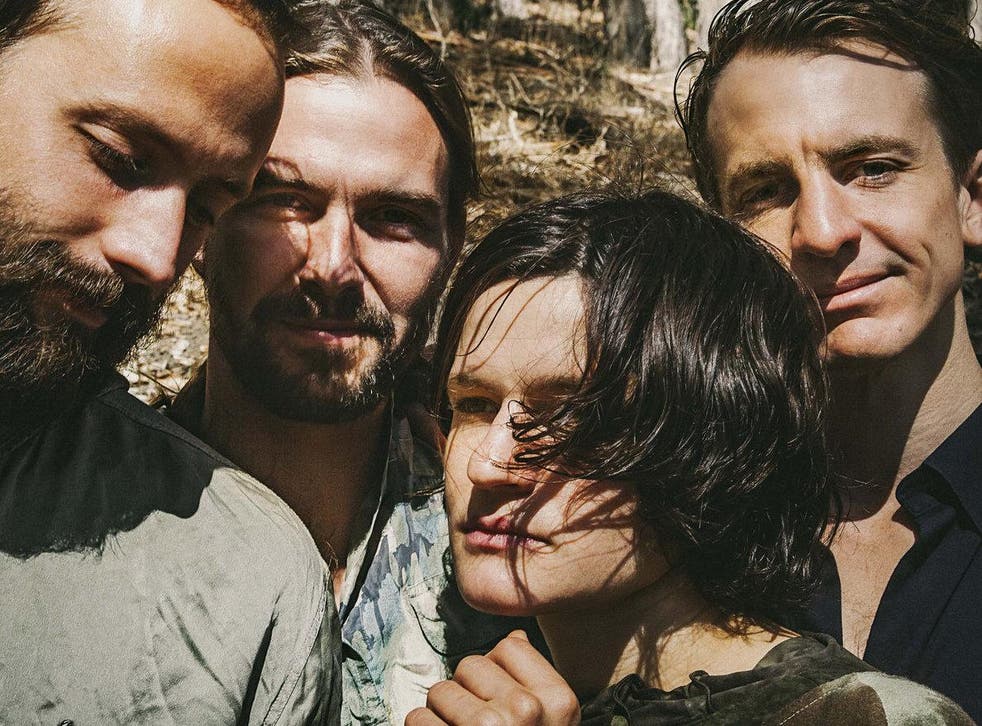 At a time when artists release new music just to appease impatient fans, it's easy to worry about the potential lack of quality control. But for Big Thief, releasing two albums in the space of five months isn't evidence of a rush job, but of their prolific creativity. This has been their biggest and best year yet.
Where May's UFOF was described as Big Thief's "celestial twin", Two Hands is the "earth twin", recorded in the arid landscape just a short distance from the Mexico border fence, and far from the lush woodland setting of their previous studio. UFOF was certainly otherworldly in its sound; frontwoman Adrianne Lenker sang in a ghostly, fragile voice as though she was barely clinging to her corporeal form, and her lyrics recalled the fatalism of Christina Rossetti. Here, she lays down roots and sings over hearty drum beats and sizzling guitar licks. There's violence, too, on "Shoulders", where Lenker sings: "The blood of the man who killed my mother with his hands is in me." It's there in "Toy", where she sings about fatal shootings in an eerily childlike voice.
The best albums of 2019 (so far)

Show all 67
"Shoulders" is a standout even on an album such as this; bold and purposeful, the instrumentation's striding momentum contrasts beautifully with Lenker's keening vocals. This is followed with the grungey "Not", which feels like the album's soul. It's replete with moody bass hooks; brief squalls of guitar stutter-and-stop, before a merciless, two-minute solo erupts and unfurls with a peculiar, moving grace.
It helps that the band are so tight you'd think they'd developed the ability to read one another's minds. Perhaps they have. There's an element of spontaneity and a live sound (on all but two songs, the vocals were laid down in one take) like few other releases this year. At times, the lyrics tumble from Lenker's lips like a stream of consciousness ("Forgotten Eyes", "Two Hands); elsewhere, such as on opener "Rock and Sing", she deliberates over them in a lullaby croon, cultivating a wonderful soft-loud-soft dynamic. Yet there is something about the moments where the instrumentation quietens – the creak of a piano stool or the lingering emptiness after that closing "Not" solo, that contributes to just how alive this album feels.
Two Hands closes on "Cut My Hair", a Radiohead-esque sprawl about gender and pain that brings the album full circle, like a planet's orbit, from "Rock and Sing". There's a searing duality in Lenker's fear of being without one body in the first song and an apparent fear of her own in the last. Two Hands is Big Thief's best to date, and undoubtedly one of the best of the year.
Register for free to continue reading
Registration is a free and easy way to support our truly independent journalism
By registering, you will also enjoy limited access to Premium articles, exclusive newsletters, commenting, and virtual events with our leading journalists
Already have an account? sign in
Join our new commenting forum
Join thought-provoking conversations, follow other Independent readers and see their replies