Billie Eilish – When We All Fall Asleep, Where Do We Go? review: 17-year-old is already a star, but surely she can offer more than this
It takes until track five for the album to gather any kind of momentum, and songs like 'xanny', as the title suggests, are more soporific than seductive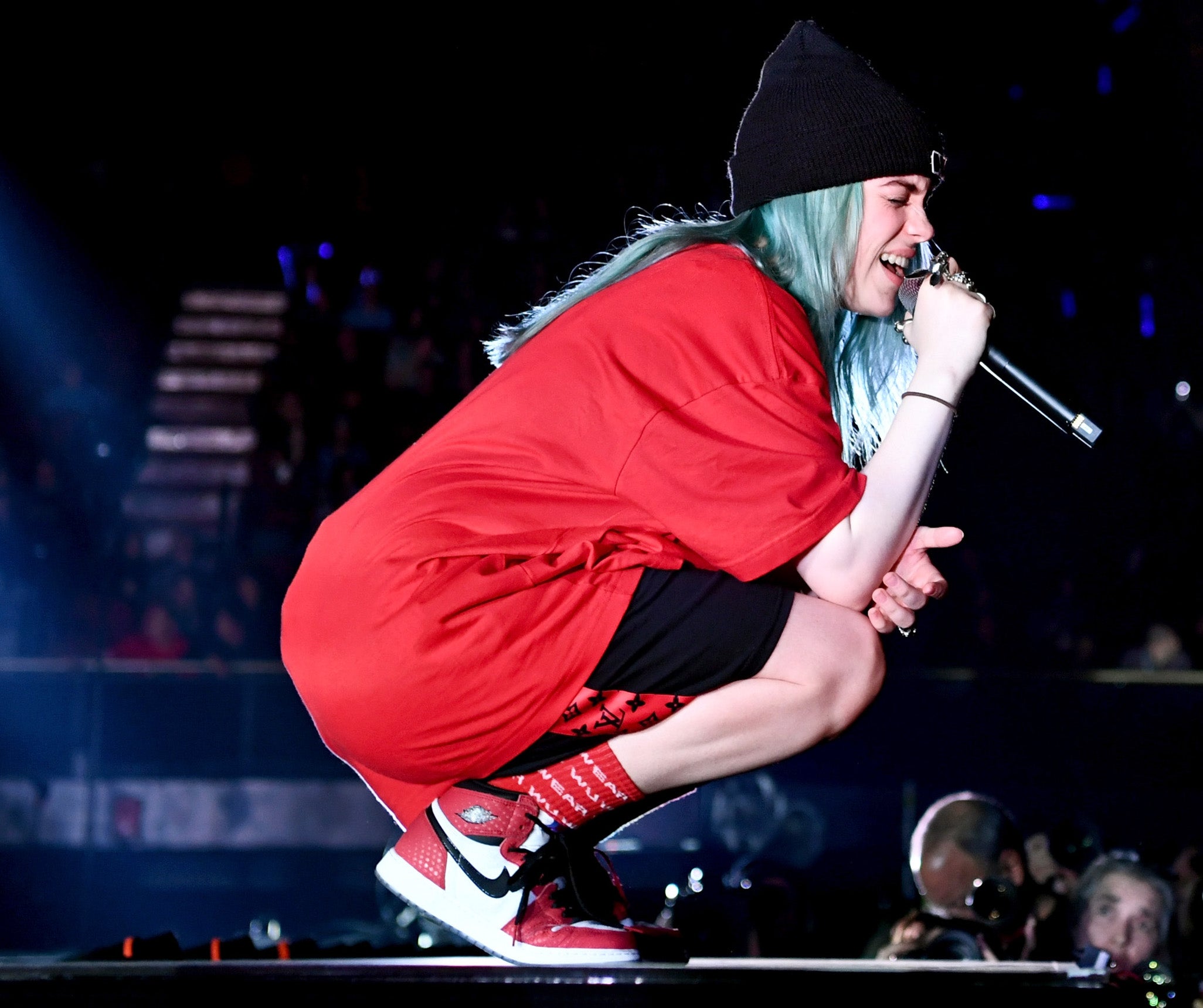 Billie Eilish is already a star. That is, if her social media numbers, and the attendance at her live shows, are anything to go by. At just 17, the daughter of LA-based actors Maggie Baird and Patrick O'Connell already has her own clothing line, 15.3 million followers on Instagram, and now a debut album.
"You should see me in a crown" borrows from the teenage ennui of Lorde's early hit "Royals", and is delivered in the same detached, almost bored tone – but fails to achieve the imperious, anthemic quality of its predecessor. "Bury a friend" is excellent, a rare instance where Eilish's formula – murmuring in cool low tones over a pulsing beat (that here nods to Kanye West's "Black Skinhead") – pays off. Elsewhere, her soft delivery on "xanny", as the title suggests, is more soporific than seductive.
The best albums of 2019 (so far)
Show all 67
Rather than stepping into the growing wave of extrovert pop, Eilish has moved closer towards another booming musical trend, emo rap – evidenced not just from the music itself, but from what she wears (baggy shorts and T-shirts, gold chains, beanie hats). You can see how she would appeal to scores of teenage fans. Eilish is the ideal "alternative" star, offering what Lorde and Charli XCX did when they first emerged: a witchy, brooding outcast who looks like them, talks like them… but who is just that little bit cooler.
And yet, it takes until track five – "all the good girls go to hell" – for the album to gather any kind of momentum. For the most part, When We All Fall Asleep is stiflingly dull and bloated, with subpar production from Eilish and her brother, Finneas O'Connell (known for his time on Glee). There's something about Eilish that suggests she has more to offer than this. But the hype surrounding her only makes this debut all the more disappointing.
Join our commenting forum
Join thought-provoking conversations, follow other Independent readers and see their replies