Bob Dylan, London Palladium, review: He was possessed with energy and passion for his early work that saw it being freshly minted in front of us
Despite some crooner-style old standards from the 'Great American Songbook', Bob Dylan confounded expectations with renditions of his old classics including 'Desolation Row' and 'Blowing in the Wind'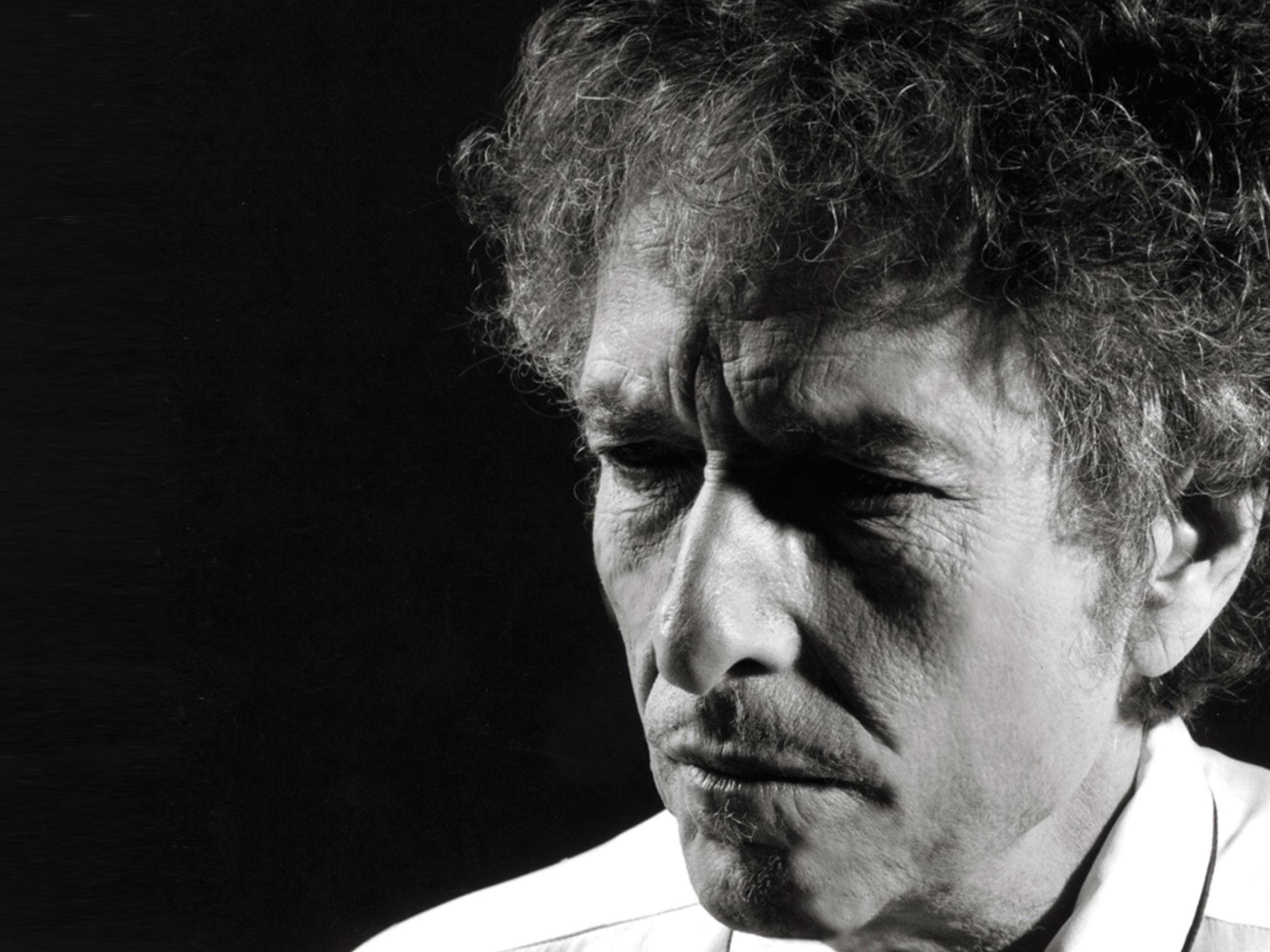 You're never too old or too legendary to go through a phase, and Bob Dylan's current obsession with the Great American Songbook is a strange phase. With a voice that has seen better days and a Nobel prize-winning talent for writing his own lyrics, he is not the ideal choice for crooner, or Frank Sinatra wannabe.
And so I approached this gig with low expectations. But Dylan has a habit of confounding expectations. He delivered a beautifully judged two hour set, with some of his own classics newly and fascinatingly interpreted, and even the standards sung with a heartfelt relish and probing examination of every line.
It was all helped by a supremely good five piece band whose arrangements breathed new life into those songs, and a comfortable venue with perfect sound and perfect sightlines.
The tone was set from the start with Dylan in cowboy hat at the piano on the side of the stage launching into 'Things Have Changed' and 'Don't Think Twice It's All Right', the latter's recrimination felt as keenly in his delivery as it was when he wrote it 55 years ago. He then attacked 'Highway 61 Revisited' with startling venom.
It was hard to imagine he could segue from that to American songbook standards. Yet he did. He moved centre stage and slightly disturbingly held the mic stand at an angle crooner-style, almost as if he was on the same stage for Sunday Night at the London Palladium nearly 60 years ago. But then he started to make even those songs his own. 'Why Change Me Now?" was asked in that same accusatory tone as 'Don't Think Twice' some minutes earlier.
There was more of the same, and perhaps there are people out there who really want to see Dylan sing 'That Old Black Magic', but however jaunty, it wasn't what I had come for. So what a delight it was when, still standing centre stage, he gave us one of his best songs of relatively recent, years, 'Love Sick', that world-weary dismissal of emotion with its chorus 'I'm sick of love' which gradually reveals itself to be a case of not being sick of love but lovesick and pining.
Then back to the piano for the evening's centrepiece, the night's biggest surprise, an almost funky version of the epic 'Desolation Row' from 1965, which rarely features in his live shows now.
The first song in the encore sounded at first like a standard, until one realised (and it can sometimes take a while when Dylan stretches and twists his songs in new directions) that it was 'Blowing in the Wind'. Not fully engaging with it as his own, but treating it with a respectful reverence, perhaps Dylan sees this too as now part of the Great American Songbook.
The final number was another surprise, another throwback to 1965, another song not often in his current repertoire. It was 'Ballad of a Thin Man' that cruel, barbed, humiliating put-down of a sixties misfit, a conventional figure out of his time. "Something is happening here but you don't know what it is, do you Mr Jones," is the all too familiar chorus. But Dylan didn't just sing it, he spat it out. A few weeks off his 76th birthday, he was possessed with an energy and passion for his early work that saw it being freshly minted in front of us.

Enjoy unlimited access to 70 million ad-free songs and podcasts with Amazon Music
Sign up now for a 30-day free trial
Sign up

Enjoy unlimited access to 70 million ad-free songs and podcasts with Amazon Music
Sign up now for a 30-day free trial
Sign up
He spoke not one word, he never touched a guitar or harmonica. But an audience of devotees left the building swapping superlatives with one another.
Join our commenting forum
Join thought-provoking conversations, follow other Independent readers and see their replies