Album reviews: Brockhampton – Roadrunner, New Light New Machine and Flyte – This is Really Going to Hurt
Brockhampton's first of their two final albums suggests a band filled with uncertainty, while Flyte excel with a Seventies-inspired gem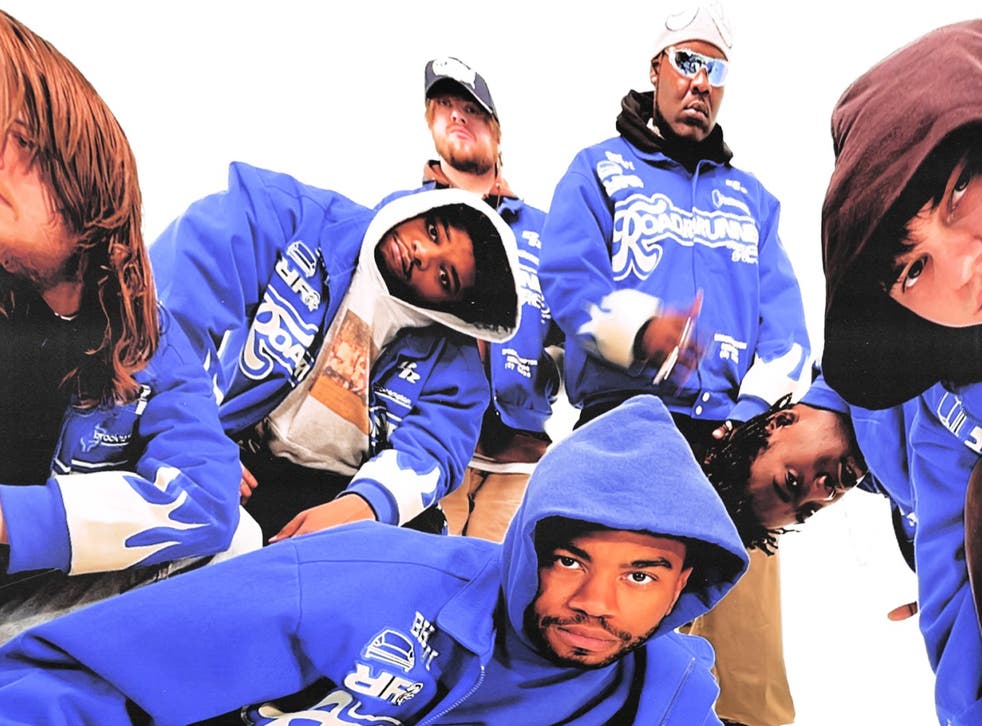 Brockhampton, Roadrunner: New Light New Machine
★★★☆☆
Brockhampton are calling it a day. That's straight from the 13-headed horse's mouth – the hip-hop boyband are releasing two albums this year, then they're done. Finished. Their announcement comes after a tumultuous few years, during which they've kicked out a band member over sexual assault allegations, regrouped, and ultimately struggled to move past the chaotic eclecticism they first became known for.
The latter issue transpires on the first of this year's two albums, Roadrunner: New Light New Machine. It opens on the single "Buzzcut", a confrontational salvo driven by guest rapper Danny Brown's hyena cackle, then slides into the quirky grooves of "Chain On", a diverting contemplation of heritage and the shackles of responsibility. From there, though, the album becomes increasingly fractured. There's little to suggest Brockhampton had fun making this music. It sounds like they felt they had no choice.
Plenty of these tracks stand on their own. "The Light" glances over its shoulder, wide-eyed with paranoia, full of questions and doubt. "Windows", with its eerie synths and squawking delivery, recalls the dark psychedelia of Cypress Hills' 2018 record, Elephants on Acid. But that then jumps to skittery R&B with "I'll Take You On". Nothing joins together. Brockhampton don't sound self-aware as much as self-conscious – you can't blame them. But it's probably the right time to bow out.
Flyte, This is Really Going to Hurt
★★★★★
Digging up the bones of a past relationship is no easy task. To do it in 10 tracks, on which conflicting emotions are explored with a disarming frankness, is even harder. Yet this is precisely what London-based band Flyte manage on their extraordinary second album, This is Really Going to Hurt.
Inspired by the end of frontman Will Taylor's eight-year relationship, the album spins away from the Lou Reed and Bowie glam-rock influences of Flyte's 2017 debut, opting instead for a blissful, Seventies California sound. The band have capitalised on their LA recording base by inviting seasoned session players to contribute gorgeous strings sections. Producers Andro Sarlo (Big Thief, Bon Iver) and Justin Raisen (Angel Olsen) help lend a fragility to songs whose notes drift gently down like dust caught in a sunbeam.
It's hard to think of many other contemporary albums that are quite so beautifully arranged as this. But Flyte are less preoccupied with modern influences as they are with artists such as Tommy James, whose 1968 song "Crimson and Clover" is lovingly referenced in the luscious twangs of acoustic guitar on "Trying to Break Your Heart". Fleetwood Mac haunt the harmonies of "There's a Woman". The hazy, psychedelic croons on "Mistress America" are pure Byrds.
Taylor's willingness to pour out his emotions with such candour is laudable. His howl of grief on "Losing You" disrupts the tempered instrumentation: "Just tell me you want me, I don't care if it's true." He growls at prospective lovers on one song, predicting nothing but disaster. Earlier, he'd flounced over the jaunty piano of "I've Got a Girl", telling his ex-bandmate: "This show is over/ Cut the light and fade to black/ I was your biggest fan/ Now I want my money back." As the album progresses, his words grow lighter, more accepting. By the time he reaches "Never Get to Heaven", you sense certain wounds have begun to heal. This is a very special album indeed.
Join our new commenting forum
Join thought-provoking conversations, follow other Independent readers and see their replies