Burna Boy, I Told Them... review: Nigerian star pulls his punches on a lovingly crafted but middling new album
An easygoing mix of Afro pop, rap and R&B makes for pleasant, if sometimes bland, listening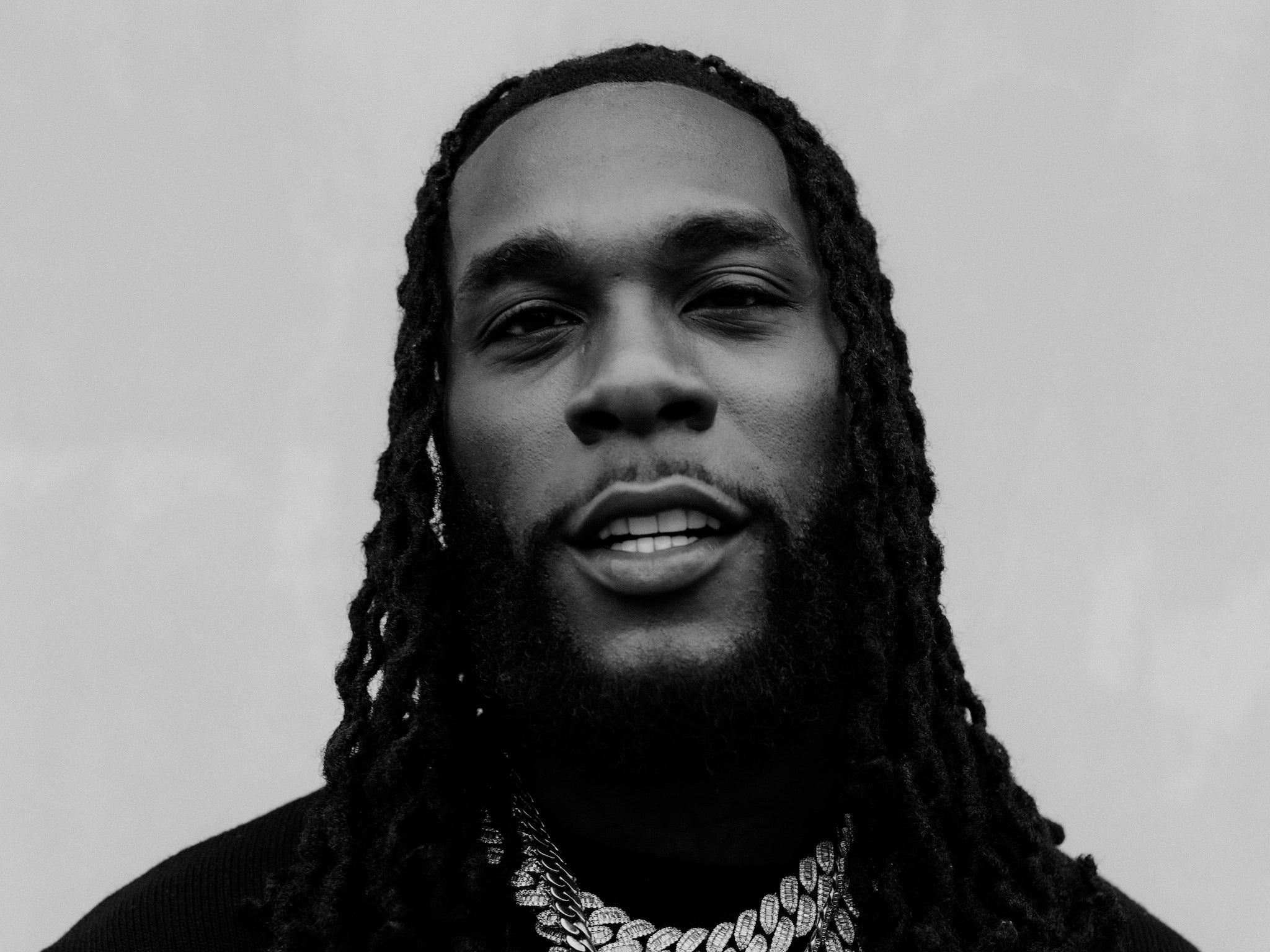 "I told them, 'I'm a genius… I'm a real African giant!'" sings Damini Ogulu on his seventh album, I Told Them… as Burna Boy. The 32-year-old Nigerian artist has reason to crow. This June, he became the first African artist to headline the 80,000-capacity London Stadium with a gig that saw his swaggering braggadocio likeably balanced by an easy warmth and sweetly startled humility – on display each time the crowd sang his songs back to him.
That warmth rises consistently from I Told Them, with its easygoing mix of Afro pop, rap and R&B. You inhale it – soft, nourishing and moreish as if it's steaming off freshly baked bread. There are moments of nutty chewiness, but mostly it's stretches of pleasant, if airily bland, doughiness. "Everything nice," he assures a paramour on the sax-backed "Tested, Trusted and Approved". He asks her to "gyrate/ roll up on it/ submit" and "jump up on my body like animal… make sure you do nobody else like me". It's kinda cool'n'sexy with a tone that scores marks for making a gal feel safe. He is pure vocal iced tea, just enough bitter burned leaf to the gentle hit – but his tone is so smooth that he could very well be ordering a casual lunch.
There's a deeper bass-snap to the groove of "Sittin' On Top of the World", which features 21 Savage. The Atlanta rapper's urgent edge ups the ante of the single that swirls around a sample from Brandy ft Mase's "Top of the World" (1998). The track is framed as a rival lover's offer to Mase's original suitor, only where she once told Mase: "A little dough cannot erase my problems/ Me, like you, I have to try and solve them," 20 years later she's still being offered the same solutions of cash and male possession. "Know she one of mine by the stones in her bracelet… I own a penthouse, gonna punch it to the top if you say you're one of us." I do like the hook on which Brandy sings she's trying to be herself and in response, Ogulu says she can do what she likes. "It's your time baby/ That's the difference when you're my baby…" But still, there's a prevailing icky sense of a smart woman being bought by a benevolent dictator.
Ogulu is more vulnerable on "Cheat on Me" feat Dave whose British glottal stops add a grimy punctuation to the pace. "Virgil" starts with what sounds like an American record executive waffling LA-style about "promoting the album in, like, a traditional way but peeling off the industry…" It's the sort of corporate stoner rubbish that prevents the rest of the planet taking LA seriously, but it rolls super slickly into the victory lap banger of "Big 7" on which Ogulu celebrates his success in London, Berlin, and Paris: "I'm in a different place/ If you see me tonight/ You can clearly see that I've been wavy since mornin'". "City Boys" applauds sly angles of urban masculinity to a marimba and concrete punch of a beat. A soft flute opens "Giza" (feat Seyi Vibez) on which I could pretty much only make out the words "sexy", "music", "Giza" and "don't f*** with my journey" over a face-slapper of a beat.
The 14-track album ends on an acoustic note, with the devoted, guitar-backed "If I'm Lyin'" and the noodly "Thanks" (feat J Cole). Ogulu keeps your attention throughout. Effortlessly musical, he spins good – if unsurprising – yarns like the most charming guy at the bar. This album is loaded with texture and affable melody, all held together by Ogulu's appealing voice. Not a work of genius, but richly and lovingly crafted.
Join our commenting forum
Join thought-provoking conversations, follow other Independent readers and see their replies