Catfish and the Bottlemen, O2 Academy Glasgow, gig review: Beers fly but will anyone remember them in the morning?
Belt-em-out rock songs aplenty, but new material hints at no great departure from their first album
Chris Green
Tuesday 05 April 2016 16:37 Comments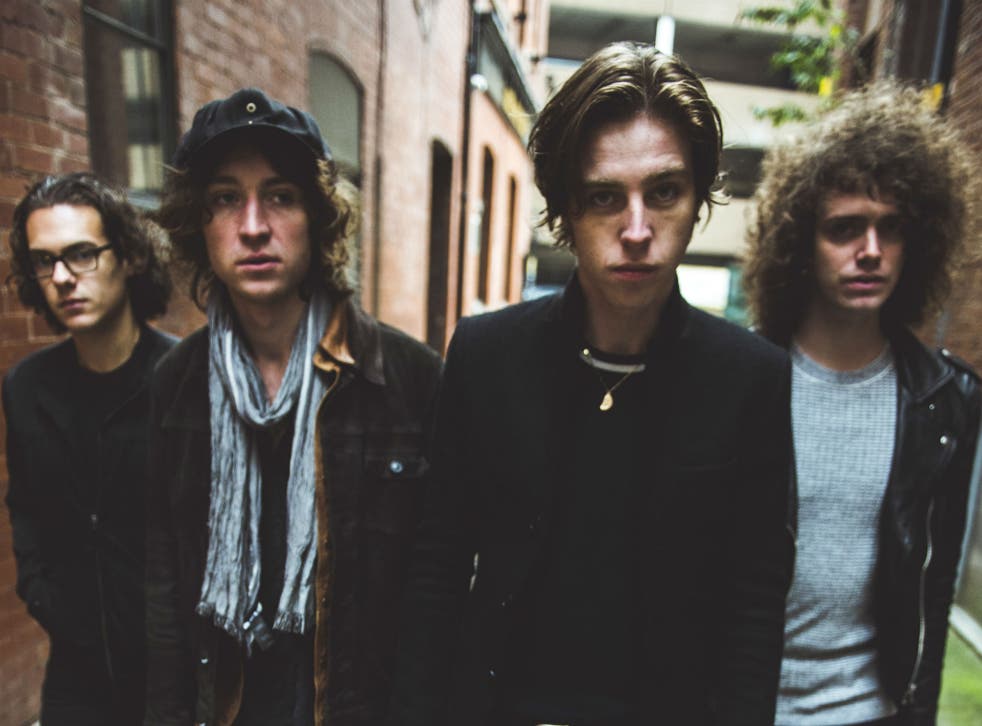 If you've tuned in to any alternative or indie music station in the UK over the past year, the chances are you'll already be familiar with Catfish and the Bottlemen. The four-piece's 2014 debut album The Balcony was full of dance-along, belt-em-out rock songs and has proved to be a sleeper hit, earning them best British Breakthrough Act at February's Brit Awards.
So far, mainstream chart success has eluded them. But based on the frenzied, beer-flying reception they received in Glasgow last night on the opening night of their tour to promote new album The Ride, this is a band that looks set to emerge from relative indie obscurity and start booking stadiums.
From the opening chords of their first song "Homesick" to closing numbers "Cocoon" and "Tyrants", the young crowd of indie kids screamed out every word, turning the ground floor of the 2,500 capacity Gorbals venue into one giant, sweaty mosh pit. The bar areas soon became more like first aid stations, doling out water and stopping nosebleeds.
At times, frontman Van McCann didn't even need to bother singing, stepping away from the microphone and listening to his lyrics – mainly about relationships, booze and hangovers – being chanted back at him. The new material the band showcased during their hour-long set suggests their second album, due out in May, will be no great departure from the first.
"I always say: if you can play it on an acoustic guitar and win over a bar or a kitchen even of rowdy people then you've done it," McCann has said in the past. Catfish's songs certainly do that – but it remains to be seen whether anyone will remember them the next morning.
Register for free to continue reading
Registration is a free and easy way to support our truly independent journalism
By registering, you will also enjoy limited access to Premium articles, exclusive newsletters, commenting, and virtual events with our leading journalists
Already have an account? sign in
Join our new commenting forum
Join thought-provoking conversations, follow other Independent readers and see their replies