Cat's Eyes, The Lexington, gig review: Faris Badwan and Rachel Zeffira are riveting to hear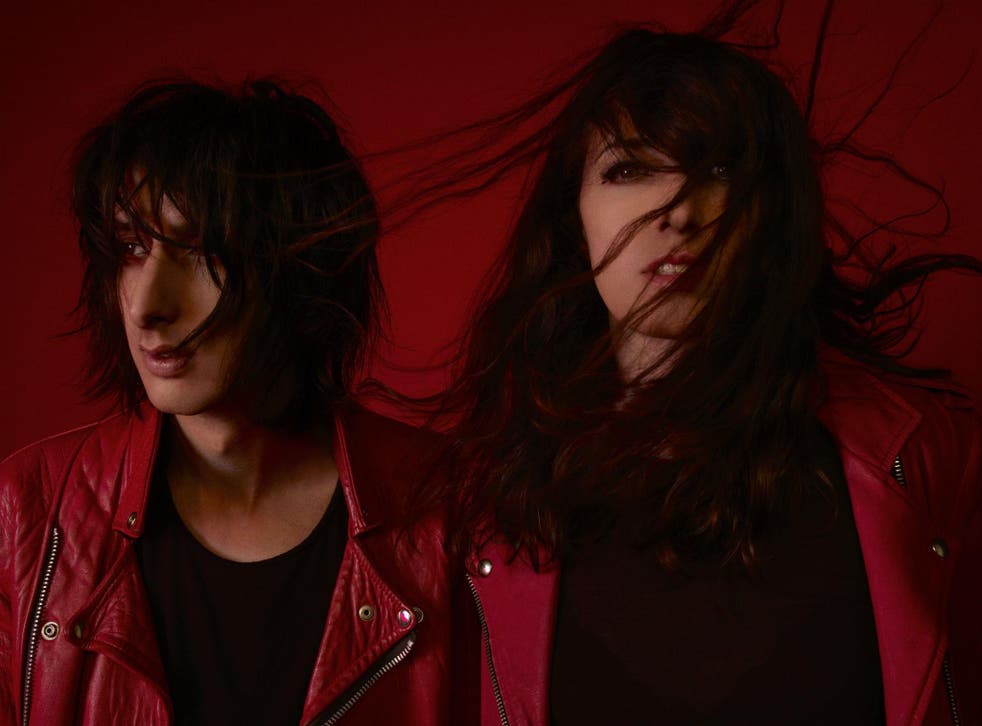 Starting out as side project, The Horrors frontman Faris Badwan and Italian-Canadian soprano singer-songwriter Rachel Zeffira have found their stride with the couple's second album together, Treasure House.
Following the releases of an EP and debut album, Cat's Eyes, as well as the award-winning soundtrack for Peter Strickland's The Duke Of Burgundy in 2011, Treasure House arrives following the pair's guerrilla gigs in the Vatican and Buckingham Palace.
Opening the night with a cover of Twin Peaks theme song "Falling" by Angelo Badalamenti, the pair, backed by eight other musicians, pack the big-band punch that the album requires live.
Expanding their sound on their new songs, Cat's Eyes look to their love of all things retro. There are hints of The Beach Boys' longing sighs, cinematic Disney compositions, and on "Be Careful Where You Park Your Car" a knowing eye to The Angels' "My Boyfriend's Back", sung with the malevolence of Kathleen Hanna.
A handful of songs from their self-titled debut are dotted into the set ("Face In The Crowd", "The Lull") that serve to show the quality of these new songs.
The pair's opposing forces – celestial and warm (Zeffira) up against caustic post-punk tendencies (Badwan) – strengthen the songs' conversational nature too. Their bond is perhaps at its most intriguing within the sinister "Drag" as Zeffira and her squad of backing singers sing "if they ever knew, they would keep us apart".
Cat's Eyes have found a comprehensive musical conversation with Treasure House. On record, it is lush, cinematic and ripe with nostalgia and their new music live – thick with love, anger and heartache – is riveting to hear.
Register for free to continue reading
Registration is a free and easy way to support our truly independent journalism
By registering, you will also enjoy limited access to Premium articles, exclusive newsletters, commenting, and virtual events with our leading journalists
Already have an account? sign in
Register for free to continue reading
Registration is a free and easy way to support our truly independent journalism
By registering, you will also enjoy limited access to Premium articles, exclusive newsletters, commenting, and virtual events with our leading journalists
Already have an account? sign in
Join our new commenting forum
Join thought-provoking conversations, follow other Independent readers and see their replies