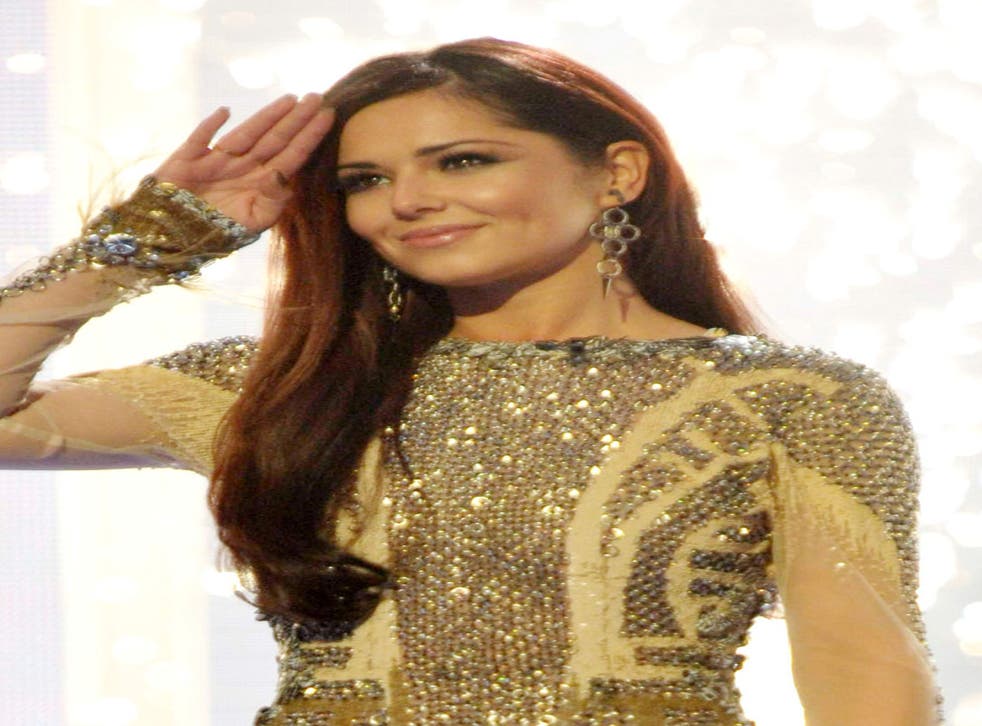 On paper, a Cheryl arena gig should be a corker – she's a former Girl Aloud, for goodness' sake, and the only one who's made a solo career fly. In practice, unless you're obsessed or eight years old, it's a strangely flat experience.
It begins reasonably well, with Cheryl, like a brazen Barbarella in a gold catsuit, gamely diving into the waiting arms of six hunky fellas before sauntering down a staircase to the saucy electropop strut of "Sexy Den A Mutha".
But straight away there's a false note in that chorus; Cheryl may be head girl of the school of hard knocks, but she is not, to borrow another song title, a "Ghetto Baby" – the hammy Americanisms that came with her friendship with Will.i.am jar nastily for a woman, as one-fifth of Girls Aloud, formerly so adept at nailing a witty, British breed of pop.
Recent single "Call My Name" is little more than a serviceable Calvin Harris banger; "You are on fire, I can feel your energy, London!" crows Cheryl; we find ourselves wishing we could say the same.
She's sincere, but a mere month after Lady Gaga played Twickenham, you're conscious of the fact that just bouncing around looking hot no longer feels like enough –if you're not riding a mechanical horse and giving birth to yourself, then frankly you're just coasting.
Probably the high point in terms of stagecraft here comes during the dire "3 Words" where a guesting Will.i.am and Cheryl face each other across the crowd, she on a small circular stage in the middle of the arena (complete with revolving section and wind-machine). The rest feels a bit pop-show-by-numbers.
It's a shame, because the songs could do with a little visual padding – it's hard to believe you're watching the show of a woman with three albums to her name; a three-song Girls Aloud medley only serves to throw the wan charms of her solo stuff into duller relief.
High points are the bubbly, Robyn-esque "Under The Sun", "Last One Standing"which is tough-cookie punchy without feeling forced, and her one real triumph, "Fight For This Love" with which she almost closes the show before reprising "Call My Name", underlining the scantiness of the material. You're left with the feeling that Cheryl, for all her success, has never really found her stride solo.
Just as well that Girls Aloud reunion's only a month away.
Join our new commenting forum
Join thought-provoking conversations, follow other Independent readers and see their replies