Christmas album reviews: Kate Rusby – Angels & Men, Tom Chaplin – Twelve Tales Of Christmas, and more
Plus Elvis Presley and The Royal Philharmonic Orchestra – Christmas With Elvis And The Royal Philharmonic Orchestra, Simon Callow with The Brighouse & Rastrick Band – A Christmas Carol, Frank Sinatra – Ultimate Christmas, Reba McEntire – My Kind Of Christmas, Dominican Sisters Of Mary – Jesu, Joy Of Man's Desiring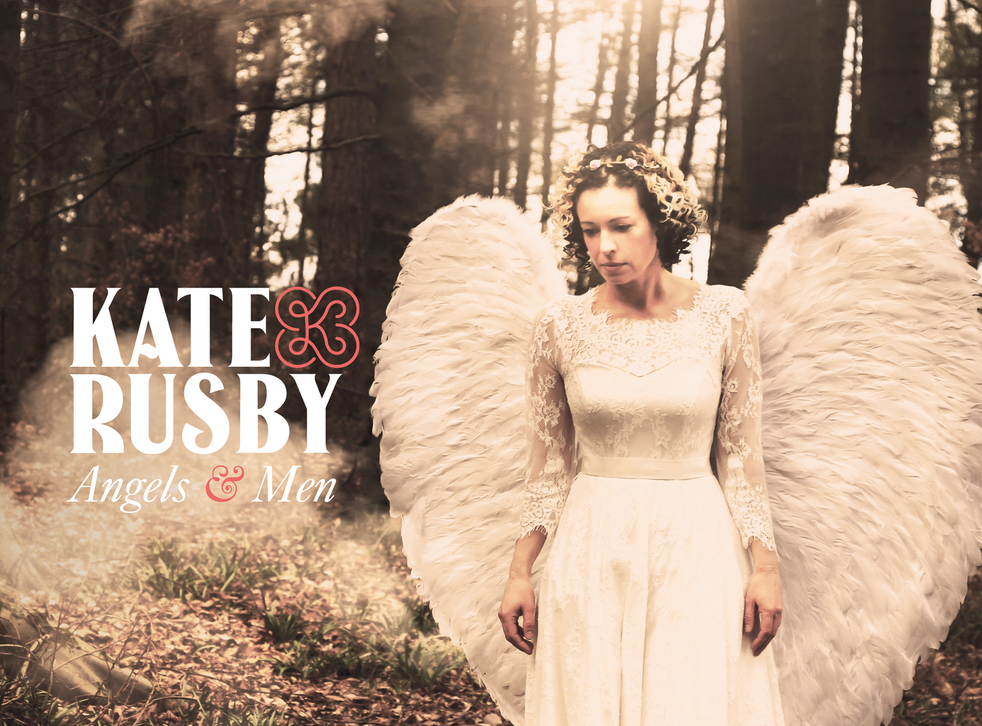 Kate Rusby, Angels & Men
★★★★☆
Download: Let It Snow; Paradise; The Ivy And The Holly; See Amid The Winter Snow; We'll Sing Hallelujah
Kate Rusby's Christmas albums have become a sort of new seasonal tradition, as reliable an indicator of the encroaching Yuletide as mince pies, fake snow and telly adverts shoe-horning modern gifts into "The Twelve Days Of Christmas". Her fourth, and best, foray into the form, Angels & Men is again partly drawn from the South Yorkshire carolling tradition, a sizeable collection of obscure songs more likely to be heard in saloon bar than church. Such, presumably, is the source of a song like "Paradise", whose mysterious, elliptical narrative, incorporating evocative trad-folk staples – dying knight, blood, thorns and flood – is heightened by the haunting twang of tenor guitar over synth textures. It's just one of a range of evocative arrangements devised by Rusby and producer Damien O'Kane which bring imaginative depth to the material – as when, for instance, guitars and glockenspiel glitter like icicles to help us "See Amid The Winter Snow".
It's Rusby's voice that brings character to the songs, though, its fluting, plaintive Sheffield tones conveying a unique mix of strength and vulnerability which animates lyrics in diverse, sometimes contradictory, directions. Consider the way her lone vocal opens "Let It Snow" with a wary, shivery charm, before a swing-band arrangement of horns and folksy accordion washes a wave of old-time warmth over her; or her perfect fit with "We'll Sing Hallelujah", Richard Thompson's lovely tribute to "the old-fashioned way".
Another familiar trope of Rusby's Christmas albums – a tradition within a tradition, as it were – is the inclusion of "While Shepherds Watched" in different, unrecognisable form, boasting natty new melodic or lyric twist; here, it's retitled "Sweet Chiming Bells", with a new, title-derived chorus inserted into the familiar rustic nativity tableau. Indeed, such is her reputation for changing tunes that it's quite a shock to hear Rusby tackle "Deck The Halls" with the standard melody – though there's already originality aplenty in an arrangement which builds from bare hand percussion to accommodate guitar, bouzouki, accordion and the burnished glint of a brass quintet.
Her mischievous habit of taking lyrical liberties, though, enables Rusby's cover of Chris Sugden's parodic Kipper Family piece "The Ivy And The Holly" to assume the livery of an authentic seasonal anthem. Set to sprightly banjo, guitar and accordion, it jauntily demythologises the flora in question as both useless and offensive: "Oh the ivy has a berry, as black as any sin/It's not much use in jams or pies, and horrible in gin". Attracts wasps by the swarmful, too.
Tom Chaplin, Twelve Tales Of Christmas
★★★☆☆
Download: River; Walking In The Air; London Lights
Keane frontman Tom Chaplin seems to have a somewhat ambivalent attitude to Christmas. He claims it's still his favourite time of year, but admits that "the passing years have conspired to erode that magic". Hence the bittersweet tone of this second solo outing, on which the cheery, welcoming evocations of "Midnight Mass" and "London Lights" are outweighed by the woebegone melancholy of tracks such as "For The Lost", "Another Lonely Christmas" and the glum memoriam "We Remember You This Christmas". Even contemplating the wonder of being "Under A Million Lights", he can't stop himself from suggesting "We're on a blue-green ball, forever in free fall". Free float, surely? The handful of unusual covers offer the most rewarding twists, with a desolate Twin Peaks twang and Chaplin's haunted voice adding a yearning to "Walking In The Air" beyond the usual innocent awe; while a respectful delivery of Joni Mitchell's poignant "River" ("I wish I had a river I could skate away on") is the best thing here, right down to its elegant closing electronic whine.
Elvis Presley and The Royal Philharmonic Orchestra, Christmas With Elvis And The Royal Philharmonic Orchestra
★★★☆☆
Download: Merry Christmas Baby; Santa Bring My Baby Back To Me; Santa Claus Is Back In Town
It's a wonder the Royal Philharmonic has any time these days for actual classical music, given their heavy schedule spent ladling orchestrations over long-dead rockers' works. This is their third outing with Elvis, and as a general rule, the better tracks are those which best resist the orchestral imposition. Such as "Santa Bring My Baby Back To Me", the closest thing here to an out-and-out rocker, and "Santa Claus Is Back In Town", which opens the album with a flourish of rousing, brassy blues. Maybe it's because their relative obscurity allowed Elvis free rein to indulge his more primal spirit – as compared to the glutinous sincerity which hobbles "I'll Be Home For Christmas", or the weird inflections which make "White Christmas" sound as camp as a tentful of scouts. "Blue Christmas" doesn't gain from the orchestrations, which fight the backing vocals for space; but the subtle string tones added to "Merry Christmas Baby" lend it a nice noirish shimmer that fits both song and voice perfectly.
Simon Callow with The Brighouse & Rastrick Band, A Christmas Carol
★★★★☆
Download: A Christmas Carol; O Little Town Of Bethlehem; The Holly And The Ivy; In The Bleak Midwinter; O Come All Ye Faithful
Enjoy unlimited access to 70 million ad-free songs and podcasts with Amazon Music Sign up now for a 30-day free trial
Sign up
Simon Callow has the perfect voice for Dickens's seasonal classic: plummy but not pompous, and possessed of the requisite actorly skills to bring out the gravid nuances of this moral fable. Based on his acclaimed adaptation of A Christmas Carol, Callow's brilliant narration is underscored here by snatches of carols performed by The Brighouse & Rastrick Band, while subtle background sounds and effects help animate the story's scenes, as with the chilly reverb cloaking Callow's realisation of Marley's ghost. The result is gripping enough to keep the kids' attentions through that long Christmas car journey – and once it's finished, the second CD of The Brighouse & Rastrick Band's carols provides the perfect basis for a family singalong, the rich, resonant timbres of their brass arrangements evoking ye olde seasonal spirit of songs such as "The Holly And The Ivy" and "O Come All Ye Faithful". Indulgently traditional, and educational with it.
Frank Sinatra, Ultimate Christmas
★★★★☆
Download: Santa Claus Is Coming To Town; Jingle Bells; The Christmas Song; White Christmas
The title is not far from the truth. Blessed with a voice as warm and congenial as whisky mac, Christmas songs were second nature to Sinatra. One moment here he's making easy play with the phrasing of a jazzy "Santa Claus Is Coming To Town" or "Jingle Bells", the next he's dialled that louche charm down to a more respectful tone for "It Came Upon A Midnight Clear", where harp and choir briefly replace the hipster brass of Nelson Riddle's and Gordon Jenkins's arrangements. How exact a science Sinatra's delivery is can perhaps best be gauged by the way that "The Christmas Song" is so perfectly poised between pissed and pious, or by how he negotiates the excruciating line "fancy ties and granny's pies" without killing "Mistletoe And Holly" stone dead. One small caveat: none but their mothers ought to hear the three tracks featuring Frank's offspring, especially the ghastly updated "Twelve Days Of Christmas" in which a lavender tie "improves" upon a partridge in a pear tree.
Reba McEntire, My Kind Of Christmas
★★☆☆☆
Download: Winter Wonderland; Jingle Bell Rock
Reba's kind of Christmas is a pretty spartan sort of affair, heavy on the piety but parsimonious with the joy. Not to mention the musical outlay: apart from the concluding "Silent Night", over which Greg Kurstin sprinkles a little studio fairy dust, and duetter Vince Gill's brief guitar fills on "Mary, Did You Know?", McEntire's sole accompanist here is pianist Catherine Marx, which makes for a dry, undifferentiated experience. Marx tries her best, adopting a prancing ragtime style for "Winter Wonderland", and giving "Jingle Bell Rock" a boogie-woogie stride piano treatment. But the sententious waltz "O Holy Night" is more indicative of the way McEntire's pious delivery sucks the enjoyment out of a standard like "O Come All Ye Faithful". Worst of all is "Back To God", where her advocacy of a more muscular, demonstrative Christianity contains a touch more fire and brimstone than might be seasonally polite: "You gotta cry rain, tears of pain/Pound the floor and scream His name". And merry Christmas to you too, Reba.
Dominican Sisters Of Mary, Jesu, Joy Of Man's Desiring
★★★☆☆
Download: Sleep, Little Jesus; Snowflakes; Adeste Fideles
A few years ago, it was all festive friars round these parts, with monkish harmonies bolstering classical sales figures. So this anthology by a singing sorority of American nuns comes as little surprise, especially given the popularity of recent interpretations of Hildegard von Bingen. The CD booklet photos of the sisters beaming as they engage in everyday pursuits – bell-ringing, bread-buttering and ice-skating – captures the simple charm of Jesu, Joy Of Man's Desiring, which though lacking the impeccably measured harmonies of professional choristers, has a welcoming warmth and sincerity. Settings range from the basic a cappella of "Wake, Awake, For Night Is Flying" to the violin, guitar and flute arrangement of "Sleep, Little Jesus", involving an unusual interpolation of "Silent Night". Their song choices can be idiosyncratic, too: "Christmas Proclamation" is a maths lesson of Biblical history, totting up the aeons from Moses and Abraham to Jesus, while "Snowflakes" are "reflection[s] of divine simplicity" carrying an angel's nativity song.
Register for free to continue reading
Registration is a free and easy way to support our truly independent journalism
By registering, you will also enjoy limited access to Premium articles, exclusive newsletters, commenting, and virtual events with our leading journalists
Already have an account? sign in
Register for free to continue reading
Registration is a free and easy way to support our truly independent journalism
By registering, you will also enjoy limited access to Premium articles, exclusive newsletters, commenting, and virtual events with our leading journalists
Already have an account? sign in
Join our new commenting forum
Join thought-provoking conversations, follow other Independent readers and see their replies