Chvrches, Somerset House, review: 'Overpoweringly disconnected'
The band mistakenly swamp themselves in backing tracks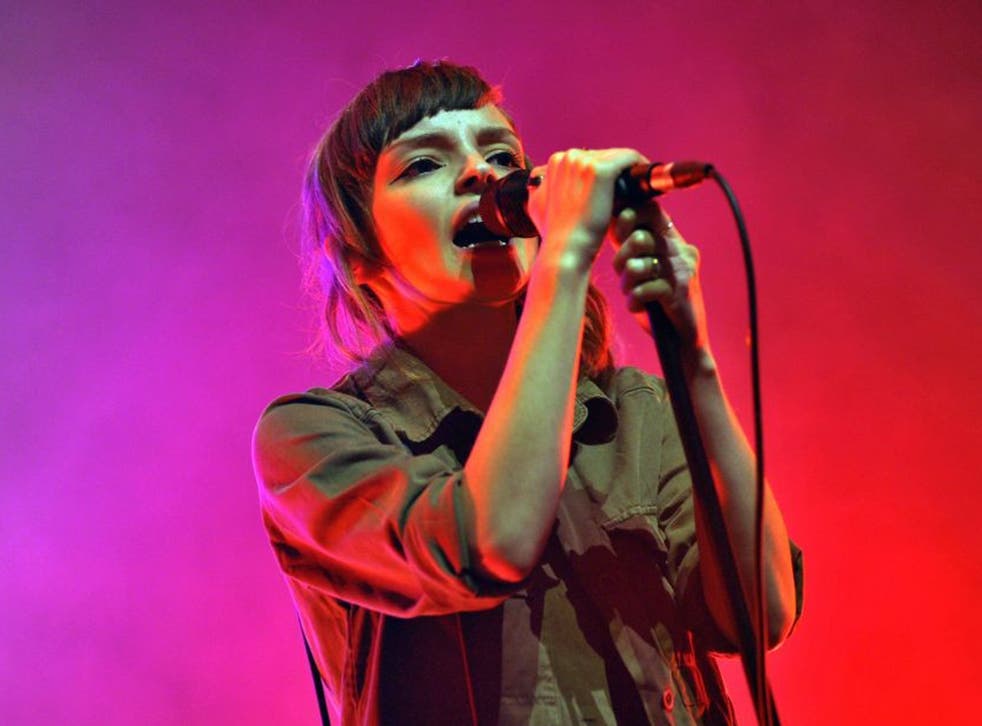 Somerset House's annual 10-day festival of live music events is packed with the pop-favourites this year including Kelis, Sam Smith, Clean Bandit and tonight's Chvrches.
The three-piece Scottish band play songs from their stunning debut release 'The Bones of What You Believe'. From opener "We Sink" to the encore of "By The Throat" it is full of playful analogue sounds inspired by their '80s heroes with euphorically built synthpop and icily programmed drum beats that- though lacking a live drummer- are the backbone of a gig which is blighted by musical miscommunications.
Dwarfed by the grandness of their surroundings, Chvrches mistakenly swamp themselves in backing track. Lead singer Lauren Mayberry pushes her vocals to the limit to get through the barrier only to sound nasal and whispish- more like the emo cries of Hayley Williams than her robust vocal depth on record. Iain Cook and Martin Doherty on synths and sampling equipment are impressive too but not always smooth as they also work hard to enhance the subtle electronic flourishes in a booming courtyard.
We still catch the intriguing glitches of New Order beats on "Science/Visions", the moody sweeps on "Now Is Not The Time" and the warped, instrumental hip hop on "Night Sky" but the reliance on prerecorded sounds makes it confusing what exactly the two men are playing in this multilayered synth mist and it leaves us with a sense of being overpoweringly disconnected.
The immediacy and infectiously-built euphoric element of Chvrches synth-pop seem lacking tonight- nothing is comfortable nor smooth and the band simply miss showcasing the talents so very clear on their debut album.
Register for free to continue reading
Registration is a free and easy way to support our truly independent journalism
By registering, you will also enjoy limited access to Premium articles, exclusive newsletters, commenting, and virtual events with our leading journalists
Already have an account? sign in
Register for free to continue reading
Registration is a free and easy way to support our truly independent journalism
By registering, you will also enjoy limited access to Premium articles, exclusive newsletters, commenting, and virtual events with our leading journalists
Already have an account? sign in
Join our new commenting forum
Join thought-provoking conversations, follow other Independent readers and see their replies