Cigarettes After Sex entice audience into their dreamy, self-contained world at The Roundhouse in London
Their songs, intimate and spectral on record, remain so live: faithfully drifting along as sensually as their divisive name implies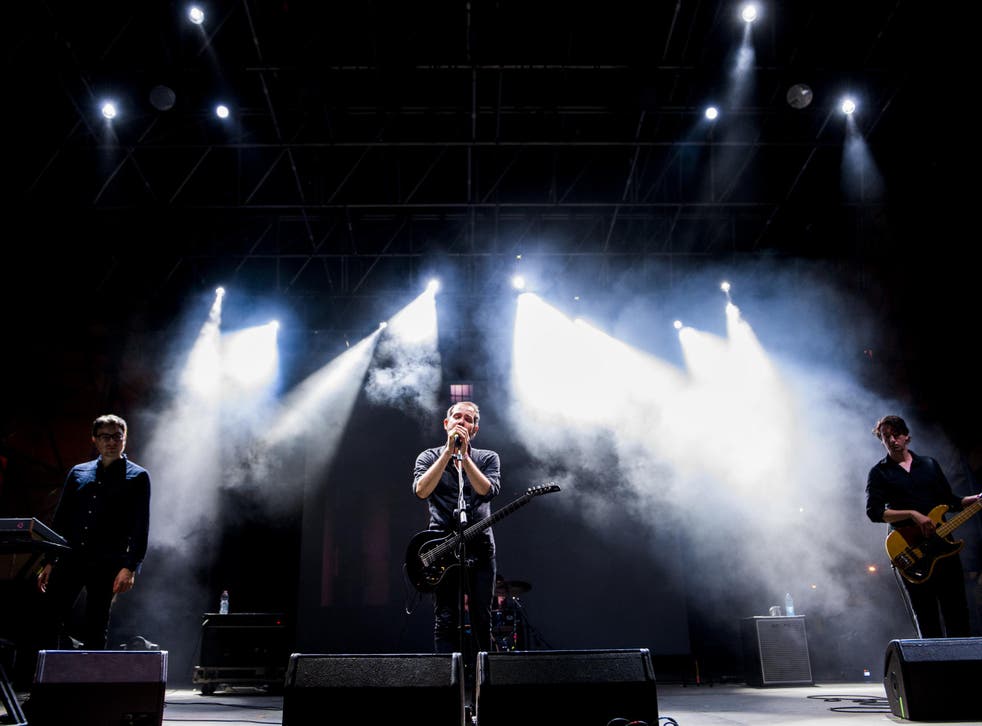 For a long time, Cigarettes After Sex's career trajectory mirrored the sound of their music: decidedly unhurried. No longer.
Greg Gonzalez's Brooklyn-via-Texas project started in 2008, but made no cut through until their 2012 track "Nothing's Gonna Hurt you Baby" erupted online three years later. Nearly 65 million views on YouTube racked up, and Cigarettes After Sex suddenly had a waiting audience for this year's self-titled debut album, a gorgeous, subtle re-shifting of ambient noir-pop. Just 18 months ago they were playing 200 capacity venues – tonight, they've sold out London's 1,700-capacity Roundhouse.
Not that Cigarettes After Sex make any concessions to the vastness of their new surroundings. Their songs, intimate and spectral on record, remain so tonight: faithfully drifting along as sensually as their divisive name implies. Taking as much from film noir as they do Mazzy Star and early 90s shoegaze bands, their cinematic aesthetic compliments the sound: lighting is monochromatic, dry ice suffocates the stage, video projections show art-house shots of pained, attractive women, wintery manors and unsettled landscapes.
It suits songs like "Opera House" and "John Wayne", which, thanks to Jacob Tomsky's drumming, meander along at funereal pace, allowing Gonzalez, whose voice is harsher live than its recorded androgynous register, the space to dust the songs with sparkling melodies at his leisure.
As a spectacle, it isn't, it has to be said, terribly exciting: there's precious little to look at, next to no movement and Gonzalez cuts a languid presence. But the songs are beautiful: "Apocalypse" and "Sunsetz" have choruses to die for, the best examples of how easy it is to be enticed into Cigarette After Sex's dreamy, self-contained world. It's quite a place to be.
Join our new commenting forum
Join thought-provoking conversations, follow other Independent readers and see their replies