Cigarettes After Sex review, Cry: Greg Gonzalez explores love in all its forms on this cinematic album
The vein of humour that ran through their 2017 debut has been replaced by a deeper sincerity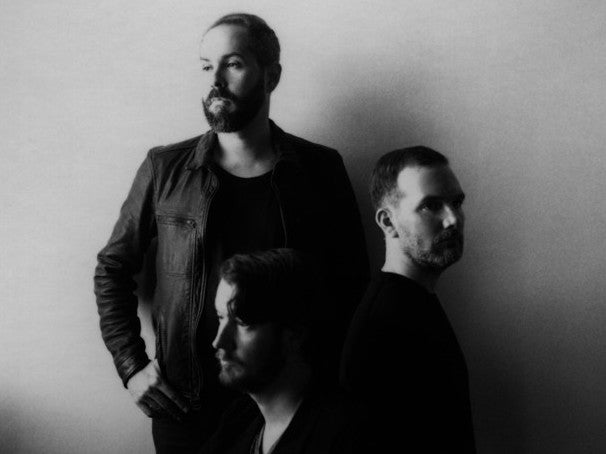 Few artists sound as deeply in love as Greg Gonzalez. The Cigarettes After Sex frontman, who founded the band in his native El Paso, Texas, in 2008, is fascinated by it. Not just romantic love, but every facet: passion, lust, sex, beauty and jealousy.
On Cry, the now Brooklyn-based band's second album, those themes provide a through-line for the myriad characters and scenes he brings together over nine songs. Gonzalez has said that he views this record as a film, and it's easy to see why. There's a sense of a plot unfolding with each track, in a similar way to the mini-narratives – random sexual encounters and misadventures – that formed a collection of cinematic vignettes for their self-titled debut in 2017.
Much of the music for Cry was improvised on the spot, but the lyrics came later, inspired by what was, at the time, a new relationship for Gonzalez. As with their debut, this album feels as though you're being allowed a brief but intense insight into his self-contained world. Yet the vein of humour that ran through those earlier songs has been replaced by a deeper sincerity. Even "Hentai", referencing the Japanese anime form of pornography, feels like a meditation on love and sexuality in the 21st century: "Beautiful hearts are in your eyes," Gonzalez sings, making you wonder whether the girl he's singing to is, in fact, a cartoon on-screen fantasy.
The 35 best debut albums of all time
Show all 35
At first, it's a surprise to learn that Shania Twain was an influence for Cry. But you can really hear it in these lush, sprawling arrangements of guitar and shimmering keys, which recall her early country-pop crossovers such as "It Only Hurts When I'm Breathing" and "You're Still the One". "Heavenly" stars a stunning contrast between the dark thrum of the bass and an ethereality brought by the synths, lifting the track into celestial territory. The androgynous quality of Gonzalez's voice – which led early fans to believe the band was fronted by a woman – helps fuel the notion that love takes no form and has no boundaries.
Single "Falling in Love" – one of the few songs where the music was written before recording in Majorca began – is tender and expansive; Gonzalez, who went on "dates" to the cinema while he and his girlfriend were living in separate cities, sings with a dreamy quality. Cry doesn't claim to have any answers about love, but it could certainly encourage you to think about it differently.
Join our commenting forum
Join thought-provoking conversations, follow other Independent readers and see their replies