The Cinematic Orchestra, To Believe, album review: A genuinely remarkable comeback
This is not an album into which stream-of-consciousness emotions and thoughts are poured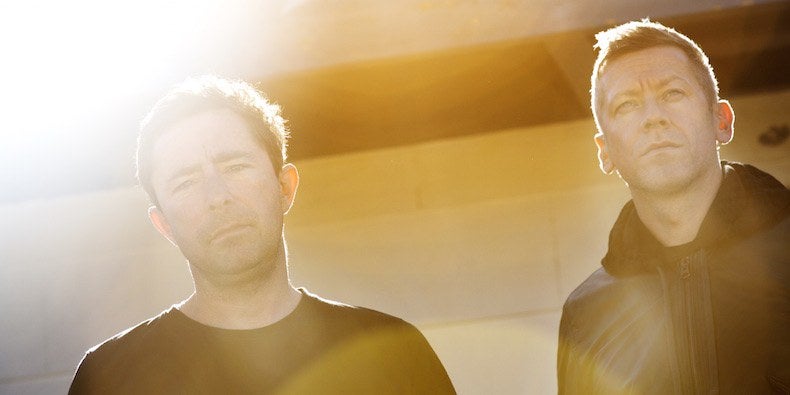 Absence makes the heart grow fonder – which perhaps explains the tendency to hail the comeback of any bands who have been gone for more than three years. But The Cinematic Orchestra's is a genuinely remarkable comeback.
It's been 12 years since DJ Jason Swinscoe and long-term collaborator Dominic Smith's electronic nu-jazz outfit released their third album, Ma Fleur, and To Believe was scheduled for release two years ago. Its opener, and title track, was first unveiled back in 2016.
But this is not an album into which stream-of-consciousness emotions and thoughts are poured. Like the title of one of its most affecting tracks, "The Workers of Art" – and all Cinematic Orchestra releases before it – this is an ambitious creation, meticulously crafted and assembled. For a start, the range of guest performers is a cornucopia of contemporary soul and hip-hop collaborators: vocalists Moses Sumney, Roots Manuva, Heidi Vogel, Grey Reverend and Tawiah; strings player Miguel Atwood-Ferguson, and keyboardist Dennis Hamm – both of whom have worked with Flying Lotus and Thundercat.
Ma Fleur was emotive and piano-led, its themes of mortality and the passage of life captured so evocatively in the Patrick Watson collaboration "To Build a Home" – which went on to soundtrack every TV show from Grey's Anatomy to Orange is the New Black. To Believe, however, feels more expansive in reach.
The best albums of 2019 (so far)
Show all 67
The album poses the question: what do we believe in? In this era of fake news, unravelling politics, and devastating revelations about our heroes, it feels especially pertinent. If Swinscoe and Smith are urging us to question our beliefs, they are also asking us to pause and soak up the moment. Deriving their freeform structures from jazz, these tracks take their time – few more so than the nine-minute minimalist-style instrumental "Lessons" or the still-longer, shape-shifting closing piece "A Promise". On the former, cross rhythms call to mind Steve Reich, while the underlying three-time waltz has the circular feel of a daydream, as strings, brass and keys swell.
Swinscoe's roots are in visual arts: he studied art, film and sculpture when he was younger, which explains the, well, cinematic scope of his soundscapes. These are slow-burners, subtle in their grip. But there are stronger melodies here to reel you in.
Sumney's mellow vocals wash over the elegant "To Believe", an astonishingly moving piece of music. The romantic "Wait for Now/ Leave the World" drips with melancholic yearning, thanks to Tawiah's emotive delivery, before drifting into an ethereal state of strings, strummed guitar, and twinkling keys.
If there's anxiety, it's to be found in "A Caged Bird/ Imitations of Life", but even Roots Manuva's vocals morph from urgent rap to soothing soul.
To Believe brings to mind Goldie's "Inner City Life", with the drum 'n' bass beats replaced by electronic piano, soaring strings and shifting jazz-style rhythms. It also feels timely, given jazz's recent renaissance, thanks to Kendrick Lamar, Kamasi Washington and Sons of Kemet. It's an album that takes the sombre mood of today and translates it into downtempo music that's both refreshing and thoughtful.
Join our commenting forum
Join thought-provoking conversations, follow other Independent readers and see their replies