Clean Bandit, What is Love? review: A shallow, algorithm-friendly array of synthetic pop devotion
Another album of formulaic EDM pop and Latino R&B dancefloor grinders
Mark Beaumont
Thursday 29 November 2018 08:16 Comments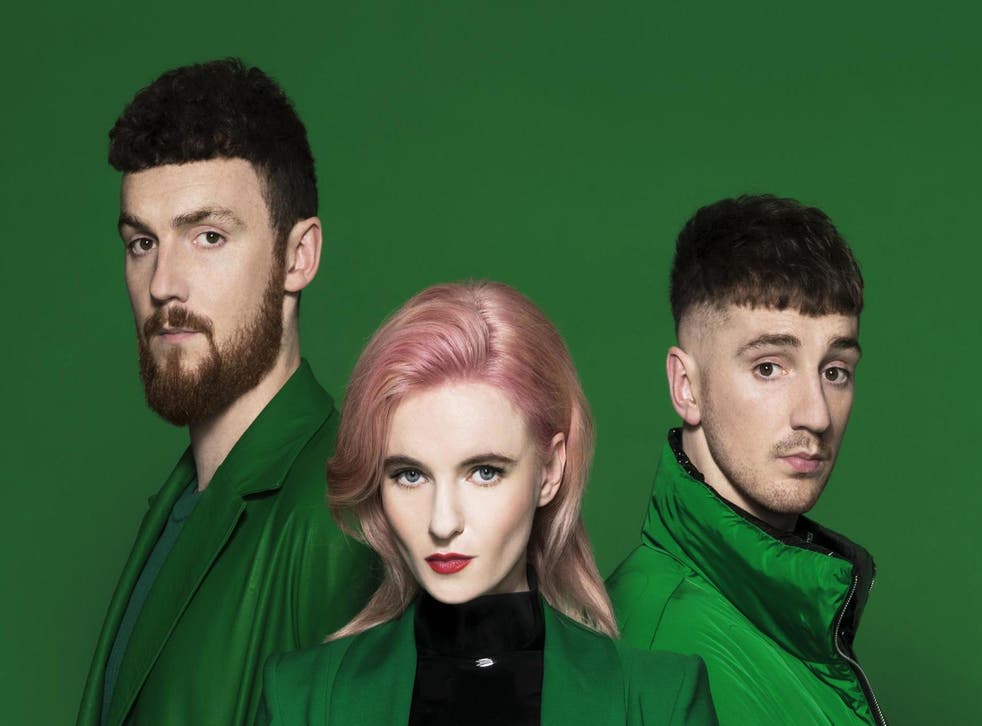 When they'd done asking their old advert mucker Cortana – Microsoft's basic bitch version of Alexa – what she was wearing, Clean Bandit might well have made their long-awaited second album simply by asking their phone what love is. It is, according to What is Love?, a shallow, algorithm-friendly array of synthetic pop devotion featuring Rita Ora, Sean Paul, Demi Lovato and Ellie Goulding, half of which has been streamed, synced and saturated to high heaven already.
Reflecting modern pop's reversal to pre-rock'n'roll tactics of albums as glorified single compilations, What is Love? is awash with ready-made hits. There are three overplayed rave-pop number ones stretching back to 2016 ("Rockabye", "Symphony", "Solo"), one top five ("I Miss You") and Marina Diamandis's sumptuous Latino crackler "Baby", the album's only standout and a surprise semi-flop considering Despacito's Luis Fonsi sambas into view for verse three.
It's to Clean Bandit's credit that they don't pad out the rest of the record with glorified remixes – the remaining tracks draw solid guest vocalists and bolster the album's loose concept of cataloguing love's broad range: blooming, familial, failing, frustrated. Word is Elton's contribution missed the cut, presumably because he was singing about the common fisheries policy or something.
The 40 best albums to listen to before you die

Show all 40
So alongside "Rockabye", a celebration of motherhood, and "Solo", an exotic anthem to the misunderstood art of, um, self-appreciation, Goulding's Arabian-tinged "Mama" explores sexual awakenings, Anne-Marie helms R&B breakup ballad "I Should've Known Better" and Craig David and Kirsten Joy duet on a gloopy puppy love anthem called "We Were Just Kids", which will test the sturdiest gag reflex. Catchier, Tove Styrke and Stefflon Don's wistful "Last Goodbye" soundtracks the farewell shag of a disintegrating relationship with the sort of mainstream synth-reggae that suggests they chose to seal their final deal in Yates's Wine Lodge.
As concepts go, mind, "12 songs about love" is hardly Muse's Simulation Theory. Essentially, this is yet another album of formulaic EDM pop and Latino R&B dancefloor grinders, more market tester than art. Cortana, what is "indifference"?
Register for free to continue reading
Registration is a free and easy way to support our truly independent journalism
By registering, you will also enjoy limited access to Premium articles, exclusive newsletters, commenting, and virtual events with our leading journalists
Already have an account? sign in
Join our new commenting forum
Join thought-provoking conversations, follow other Independent readers and see their replies