Album reviews: Courtney Barnett, Parquet Courts, Charles Watson, Ray LaMontagne
Courtney Barnett uses her garage rock to explore anxiety and depression, Slow Club's Charles Watson heads to Spacebomb Studios for his first solo record, while Parquet Courts release their best album yet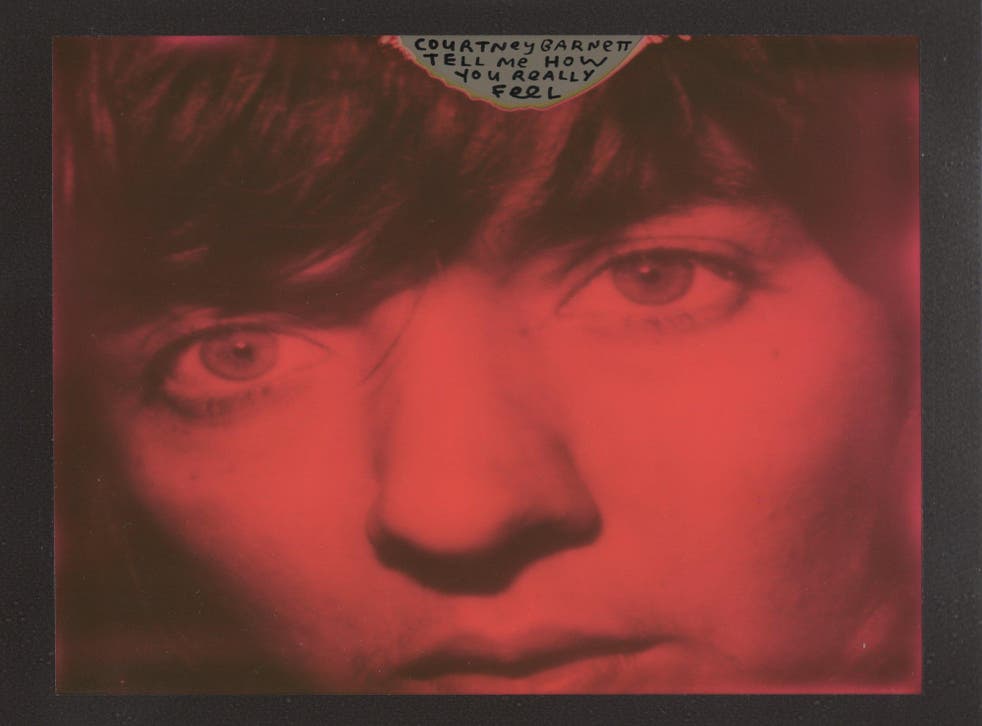 Courtney Barnett, Tell Me How You Really Feel
★★★★☆
Download this: Hopefulessness, Need A Little Time, Nameless Faceless
Courtney Barnett has always delighted in the mundane. A wry observer of life, she pokes around the ordinary and the everyday, uncovering cute details and hidden meanings; the way a crack in a wall resembles her palm, the sadness of litter on a beach.
On Tell Me How You Really Feel, she turns her keen eye inwards, exploring anxiety and depression while coming to terms with her own emotional life.
Written as her burgeoning stature and hectic touring schedule began to take their toll, these 10 songs are Barnett's attempt to work through her vulnerability and sadness. Yet Barnett doesn't do pity, or spend time moping: "Sometimes I get sad/It's not all that bad" she sings on "City Looks Pretty", nailing her unbothered, life-is-a-drag-but-what-you-gonna-do? ethos in one neat line.
There's also plenty of fury here, mainly directed at toxic masculinity and misogyny; the "Nameless, Faceless" chorus is built around a Margaret Atwood quote, while "I'm Not Your Mother, I'm Not Your Bitch" is the angriest she's ever been, screaming lines with genuine venom. It's the one topic she refuses to confront with a weary shrug, instead meeting it head on with an admirable bluntness; "I can only put up with so much shit", she offers by way of explanation.
All this is underpinned by her easy garage rock, the distorted guitars borrowing from grunge, country, and psych rock, grooving consistently along. Her music has always been unfussy, and while the songs here lack the scuzzy charm of her debut, Tell Me How You Really Feel is a weightier, more direct record. Witty anecdotes and black humour suits Barnett well, but her more serious, unguarded side is equally captivating. Derek Robertson
Charles Watson, Now That I'm A River
★★★★☆
Download this: Voices Carry Through The Mist, Love Is Blue, Everything Goes Right
As one half of Slow Club, Charles Watson developed a knack for crafting gorgeous, slow-burn soul and golden soft-rock songs. The duo's recent album was produced by Matthew E White in Virginia's Spacebomb Studios, and Watson has brought a lot of that template to his first solo record; blooming horn sections, lush orchestration, and sun-dappled melodies.
Other Spacebomb alumni have turned up the drama, aiming for a big band feel and luxuriant, smoky textures, but Watson keeps things light and airy. There's a delicacy to his songs, lazily ambling along with just a few key elements allowed to flourish; the gentle, echoey guitar winding through "You've Got Your Way Of Leaving", the fuzzy, Yamaha YC30 riff that "Abandoned Buick" is built on, the melancholic piano that appears on "Wildflower".
All of this gives his soft, lilting voice space to shine, and framed by such elegant, pastoral music, his delivery – and his lyrics – do most of the emotional heavy lifting. Watson has frequently used his own fiction as a crutch, and this time out he leans on JG Ballard's Hello America and its moody landscapes. Desert towns, wastelands, and mountains all crop up, as does water. "Now that I'm a river/I'm nearly completely free," he sings, using nature as means of escape.
The themes of loss, sadness, and yearning come together magnificently on closer "Everything Goes Right". "I'd only be lying if I said you hadn't left your mark," he sings as the brass builds to a triumphant crescendo. His words might reflect the tumult of the world, but they're not without hope; Watson's goal is to usher us outside, to literally bask in the sun while we still can. Derek Robertson
Enjoy unlimited access to 70 million ad-free songs and podcasts with Amazon Music Sign up now for a 30-day free trial
Sign up
Parquet Courts, Wide Awake!
★★★★★
Download this: Freebird 2, Tenderness, Before the Water Gets Too High, Mardi Gras Beads
Parquet Courts sound like nobody else I've heard, although they recall early punk – especially The Stranglers, although they are too tuneful to be the real thing – and sometimes a bit of Pink Floyd. It is Andrew Savage's raw voice and unexpected lyrics that make them so distinctive.
Two of his songs, "Freebird 2" and "Tenderness", are as good as the band's best. If you liked "Uncast Shadow of a Southern Myth" (Content Nausea, 2014) and "Human Performance" (title track of their fifth album), you'll like these two.
"Freebird 2" is a live recording of a personal song about Savage's mother, who had a drugs problem. The title is a homage to the Lynyrd Skynyrd 1973 song, because "someone said it sounded like" it, which it doesn't much, except for the rock anthem style.
The rest of the album is different, as the band returns to its punk roots while experimenting with disco funk (the title track) and a mellower style that sounds a bit like early Pink Floyd ("Mardi Gras Beads").
Then there is "Before the Water Gets Too High", which has a driving melody pushing snatches of lyrics to the surface: "euphemisms on a loop"; "faces on the coins we toss into the wishing well"; "financial centres sink like market rates".
The band's political message is more explicit in the agitprop punk "Normalisation", a tirade against America getting used to gun violence. But I think the personal tracks will last longer. "Death Will Bring Change", about the death of co-lead singer and guitarist Austin Brown's sister in a car crash, is a haunting number featuring a children's choir.
In range, energy and freshness, this may be their best album yet. John Rentoul
Shawn Mendes, Shawn Mendes
★★★★☆
Download this: Youth, Like To Be You, In My Blood, When You Are Ready
On Shawn Mendes' self-titled third album, the pop singer opts for anthemic choruses and vulnerability. There's a specific sincerity Mendes brings to catchy pop tracks that his pop peers don't necessarily deliver on when they make the same attempt. With his latest effort, the 19-year-old singer moves beyond stereotypical relationship woes and goes for something more personal. Mendes' collective of collaborators - John Mayer, Ed Sheeran, Ryan Tedder, Julia Michaels and Khalid - all help foster Mendes' music into a more mature space.
For Mendes, some of this comes down to introducing the record; he aptly chose opener "In My Blood" as one of the two first singles - a serious track where he tackles the push and pull of dealing with anxiety. But naturally, Mendes' strongest work is seen on power ballads "Like To Be You" - with Julia Michaels, on the wistful, acoustic-driven "Because I Had You" and the brooding "Why." Mendes may have yet to approach the legal drinking age, but his latest project shows he's lived a few lifetimes since his 2015 debut
Ray LaMontagne, Part of the Light
★★★☆☆
Download this: It's Always Been You, Simple Thing, As Black As Blood Is Blue, Goodbye Blue Sky
Singer-songwriter Ray LaMontagne has become well-regarded for his raspy, sprawling vocals throughout his nearly 20-year career. Echoing his last record Ouroboros, Part of the Lights finds him revisiting the sounds of the past: it's as if Van Morrison, Pink Floyd and Willie Nelson had a lovechild in 2018.
Somehow, LaMontagne makes the nine-track record feel timeless. While his last record saw him recruiting Jim James (My Morning Jacket), his latest work has LaMontagne steering production.
The sunny "To the Sea" is a rougher ode to Simon & Garfunkel, while title track "Part of the Light" is a spaced-out, starry-eyed lullaby. "It's Always Been You" and "Such A Simple Thing" move into familiar LaMontagne ballad territory with a gauzed out edge. Striking guitar riffs channel the ethos of Black Sabbath flourish on the gritty rock anomaly "As Black As Blood Is Blue."
For the most part, LaMontagne isn't reinventing the wheel on his seventh album, but he once again proves his music is as reliably good as ever. Ilana Kaplan
Register for free to continue reading
Registration is a free and easy way to support our truly independent journalism
By registering, you will also enjoy limited access to Premium articles, exclusive newsletters, commenting, and virtual events with our leading journalists
Already have an account? sign in
Register for free to continue reading
Registration is a free and easy way to support our truly independent journalism
By registering, you will also enjoy limited access to Premium articles, exclusive newsletters, commenting, and virtual events with our leading journalists
Already have an account? sign in
Join our new commenting forum
Join thought-provoking conversations, follow other Independent readers and see their replies