Damian Marley puts on a raw performance in Birmingham - review
Variations on certain tracks offer a fresher vibe for the reggae artist's live show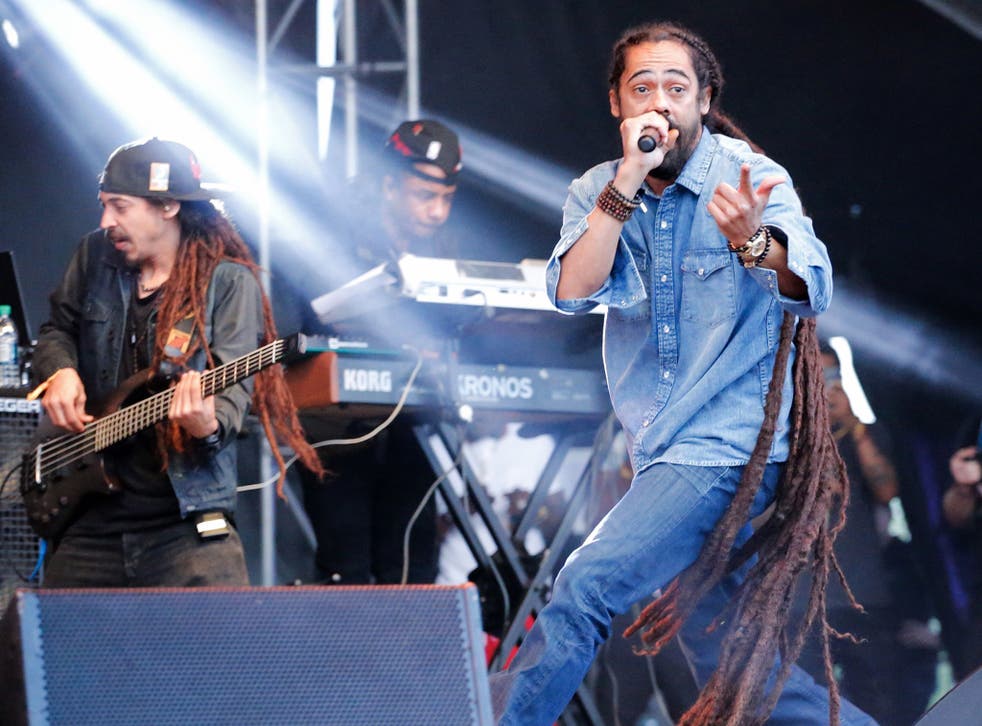 Damian Marley's realness comes from what he – halfway through a version of his father's song "War" - calls "singing from the gut". Tunes from his latest LP Stony Hill are precluded with equally gutsy speeches. Before the rousing ragga of "Time Travel" pounds out at this show in Birmingham, Marley asks "when was the last time you read a book, or bought a CD?".
"Living it Up", on the other hand, is dedicated to the "hard working folk". In a live environment without the latter's oddly ostentation official music video, it works much better and comes across more grateful than boastful. A stripped-down version of older cut "Make it Bun Dem" feels fresh without its usual EDM beat, and somehow even more muscular.
Birmingham's involvement in British reggae – from UB40 and Steel Youth to underground clubs like PST - has always been just as genuine, and Marley recognises that. He spits the city's name so many times it's worthy of a full dubplate album, and spins a questionable but top-drawer yarn about telling Bruno Mars in the studio to "get the best marijuana Birmingham has to offer and roll something decent". Even if it seems a little calculated after a while, it cements Brum as the perfect setting for music so grounded.
Being one of the capitals of weed growing, it's no surprise that the second biggest roar of the night is when Marley asks: "Birmingham, do you like marijuana?" But the speech before the sweet reggae lilt of "Medication" is based around an emphasis on medical cannabis, rather than anything more commercial.
Isle of Wight Festival

Show all 16
The biggest roar of the night though, is saved for closing tune "Welcome to Jamrock":The deafening crowd, along with the rawness of his performance proves that – only in the positive sense of the phrase – he's a sell-out act.
Join our new commenting forum
Join thought-provoking conversations, follow other Independent readers and see their replies