Celebrating David Bowie's 70th birthday in Brixton, gig review: Touching tributes from those who knew him
A three-hour set hosted by his friend and collaborator Gary Oldman delivers on the hits
Roisin O'Connor
Monday 09 January 2017 16:22 Comments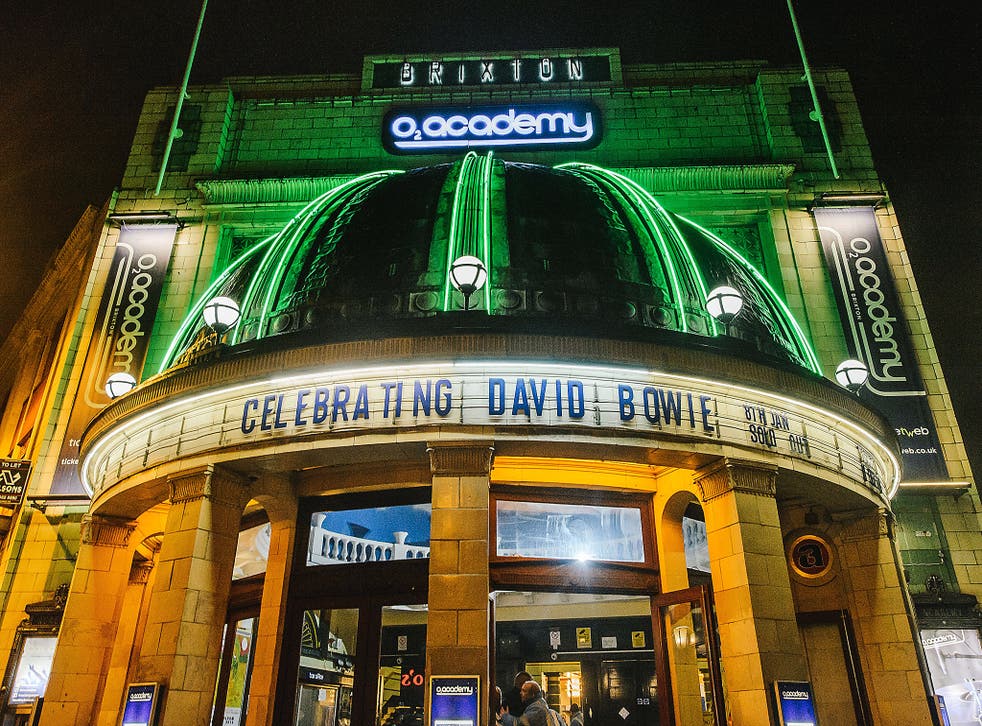 On his 70th birthday and two days before the first anniversary of his death, it still doesn't feel as though we're ready to let go of David Bowie.
But tonight is not about grieving. It's about celebrating a man whose genius brought joy to millions, in Brixton where he was born.
A three-hour set hosted by his friend and collaborator Gary Oldman delivers on the hits with a cast of Bowie's former bandmates, a terrific gospel choir and an eclectic bunch of singers.
You'd be hard-put to gather a lineup that could really be a good-enough tribute to his talent or experimental side, so tonight's event draws on the appeal of bringing a group together who knew the man himself.
Guitarist Earl Slick livens up the night with bassist Gail Ann Dorsey, who played in Bowie's band from 1995 until his death, singing "Young Americans" with the London Community Gospel Choir.
Gaby Moreno delivers an exquisite rendition of "Five Years"; Duran Duran's Simon Le Bon performs a glorious version of "Let's Dance" that has people jumping up and down in the aisles. A security guard ventures down and asks if they can sit, only to throw a few shapes of his own. It's testament to the infectious joy Bowie's music brings.
David Bowie: Life in pictures

Show all 30
Keane singer and now-solo artist Tom Chaplin is outdone by the audience who begin singing "Life On Mars?" during the song's Spanish guitar intro (a wonderful turn from Adrian Belew), while La Roux's sweet rendition of "Golden Years" is unfortunately drowned out by the band.
Fishbone's Angelo Moore appears in clown-mask makeup and a black cape complete with a piano key motif. His attempt at capturing Bowie's flamboyance feels rather contrived — that said, his vocal performance on "Ashes to Ashes" is excellent.
Def Leppard frontman Joe Elliott, one of the standout tributes of the night thanks to his raucous rock'n'roll approach, pauses and waits for the drummer to return to the stage ahead of "All the Young Dudes".
"We need the drummer," he tells the audience with a grin. "That's the kind of s**t you learn after 36 years in this business."
There are glitches, but no one is going to grumble on a night like this. The sentiment and good intentions are all there and in its best moments it feels like.... Not so much pushing a boat out into the ocean, as sending a rocket into space.
Register for free to continue reading
Registration is a free and easy way to support our truly independent journalism
By registering, you will also enjoy limited access to Premium articles, exclusive newsletters, commenting, and virtual events with our leading journalists
Already have an account? sign in
Join our new commenting forum
Join thought-provoking conversations, follow other Independent readers and see their replies