Earth, Wind & Fire, The O2, gig review: A fine indulgence in past glories
Jochan Embley
Wednesday 06 July 2016 12:42 Comments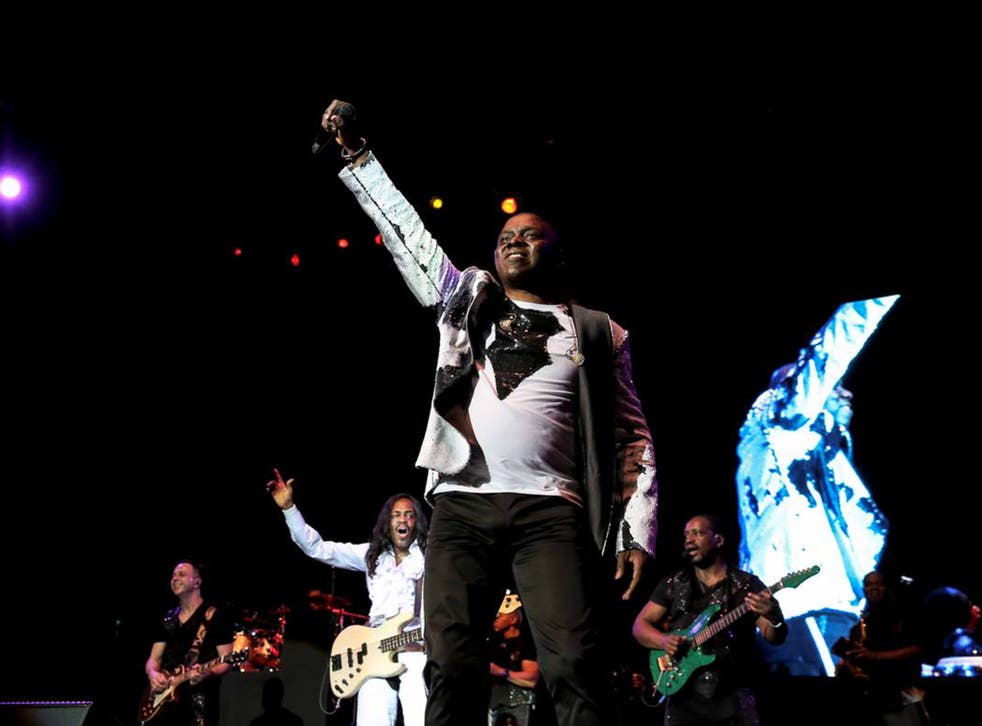 When it comes to fusing together musical styles in a way that delivers huge commercial success and critical approval, few bands can claim the same success as Earth, Wind & Fire. Taking heed of the blueprint set out by funk pioneers like George Clinton, and building upon it layers of soul, jazz, disco and more, the Los Angeles band had become one of the planet's biggest pop acts by the late Seventies.
Four decades or so later, their influence is still felt, and the band is a touring force. Three members from the early days remain – Philip Bailey on vocals, Verdine White on bass and Ralph Johnson on percussion – along with a slick, professional backing band. White is an inimitable stage presence, with his locks of jet black hair and flared trousers, while Bailey proves his vocal prowess has barely withered even at the age of 65 – some of his trademark falsettos were genuinely startling. Both led the on-stage choreography: back to back guitar solos, conga lines, the lot. It's the type of showmanship that's decidedly out of fashion, but you would have been damned to find anyone inside The O2 who minded.
And we didn't have to wait long for the hits to start tumbling. The 1979 classic "Boogie Wonderland", perhaps the band's most instantly recognisable song, was second up, and utterly joyous. More followed – "Yearnin' Learnin'" "and "Shining Star" the highlights – each one arriving like an old friend, irresistibly danceable and played with style and vigour.
In among the merriment, there were moments of poignancy. During a warmly emotional rendition of "That's the Way of the World", archive photos of Maurice White – the band's founder and creative linchpin who passed away last February – were projected onto a screen behind the stage. It was an understated but nonetheless affecting nod. What better way to pay tribute to the man than through his music, his enduring legacy?
The best was saved until last, with a closing salvo of "Fantasy", "September" and "Let's Groove" – each strong enough to stand as a grand finale by themselves, but truly spectacular when put together.
Except on two occasions, the setlist stayed within the Seventies. So this was a night of nostalgia, and at its most exultant, sheer escapism. But at the end of week when sharp political divisions in our country had come hurtling to the fore, was it really so bad to indulge in past preachings of love and unity? Certainly not.
Register for free to continue reading
Registration is a free and easy way to support our truly independent journalism
By registering, you will also enjoy limited access to Premium articles, exclusive newsletters, commenting, and virtual events with our leading journalists
Already have an account? sign in
Join our new commenting forum
Join thought-provoking conversations, follow other Independent readers and see their replies