Elvis Costello and the Imposters, Look Now album review: Suitably refined
Always prone to dipping into the full gamut of traditional genres, Costello has ventured ever further from his snarling new wave roots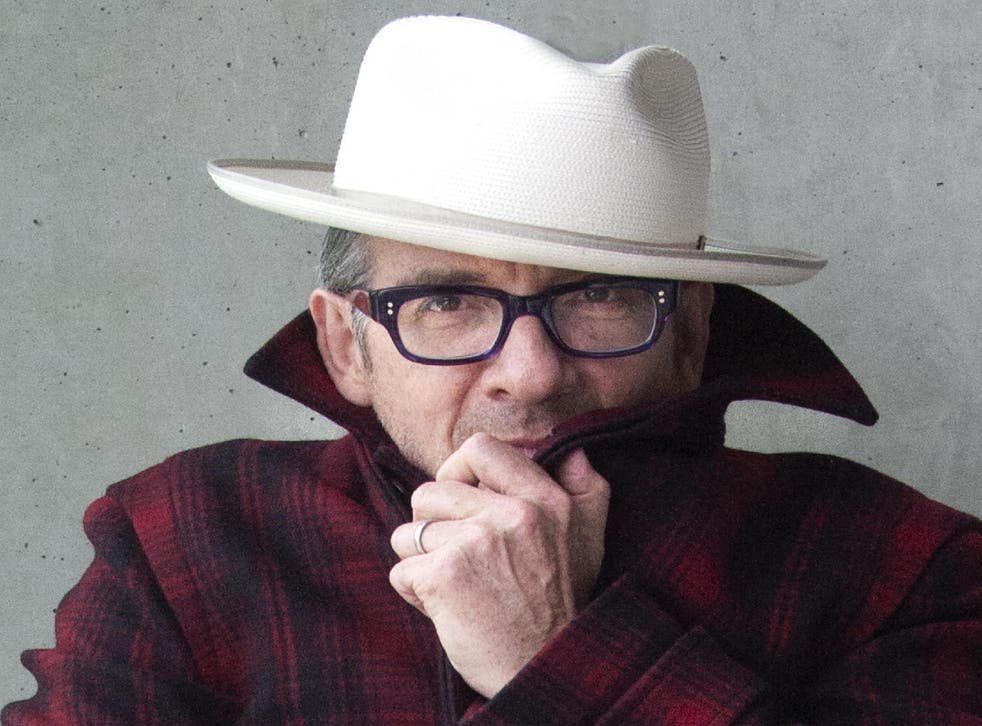 While his recent cancer scare made the rock world sit up and appreciate Elvis Costello as one of its most treasured, gifted and incisive songwriters, the man himself was busy honouring his own heroes.
Always prone to dipping into the full gamut of traditional genres – some of his greatest works have been steeped in folk, country, jazz, ragtime and classical music – he has ventured ever further from his snarling new wave roots since the Millennium: lounge piano albums, collaborations with The Roots and New Orleans R&B legend Allen Toussaint, several solo records caked in Nashville grit.
For this 25th studio album, Look Now, eight years after the brittle Americana of National Ransom, Costello takes the 20th anniversary of his Burt Bacharach collaboration Painted From Memory as an opportunity to respark his old easy-listening flame.
With Bacharach back on board as co-writer of a clutch of sparkle-collared piano ballads ("Don't Look Now", "He's Given Me Things", the bossa nova-flecked "Photographs Can Lie"), this once angry young man comes on like the old master crooner in the corner of the cocktail lounge from Arctic Monkeys' Tranquility Base Hotel & Casino.
Costello's peerless lyricism often mirrors his tone, and here it's suitably refined: the lustrous "Stripping Paper" finds him pulling wallpaper from his walls to uncover the layers of a faded affair, while "I Let the Sun Go Down" could be read as the elegy of a regretful Brexiteer: "I woke up in a nightmare ... I'm the man who lost the British empire". If it wasn't so graceful, it could be called The Ballad of Boris.
When he isn't summoning Dionne Warwick's flutes and Sandy Shaw's strings and bathing in glitterball – a pose that begins to slump in the final third – Costello emulates his own history. He claims to have reconvened his backing band The Imposters to channel 1982's edgy Imperial Bedroom, and opener "Under Lime" is a soulful cousin to that album's centrepiece "Man Out of Time". But Look Now is far closer to his undervalued 1983 classic Punch the Clock, when he handed his most northern soul pop songs to Madness producers Clive Langer and Alan Winstanley and had them liberally coated in the sort of brass gloss with which the duo replastered "Our House".
It's in the funk disco shimmy of "Burnt Sugar is So Bitter" (co-written with Carole King), the synthetic Sam Cooke sounds of "Unwanted Number" and the grimy groove of "Mr & Mrs Hush", and it all makes for an album double-dipped in pop classicism and painted perfectly from memory.
Join our new commenting forum
Join thought-provoking conversations, follow other Independent readers and see their replies