Album reviews: Empress Of, 'I'm Your Empress Of' and Wilma Archer, 'A Western Circular'
On her brilliant third album, Empress Of makes a bold statement of individuality, while producer and multi-instrumentalist Wilma Archer (formerly Slime) offers a delightfully unhurried record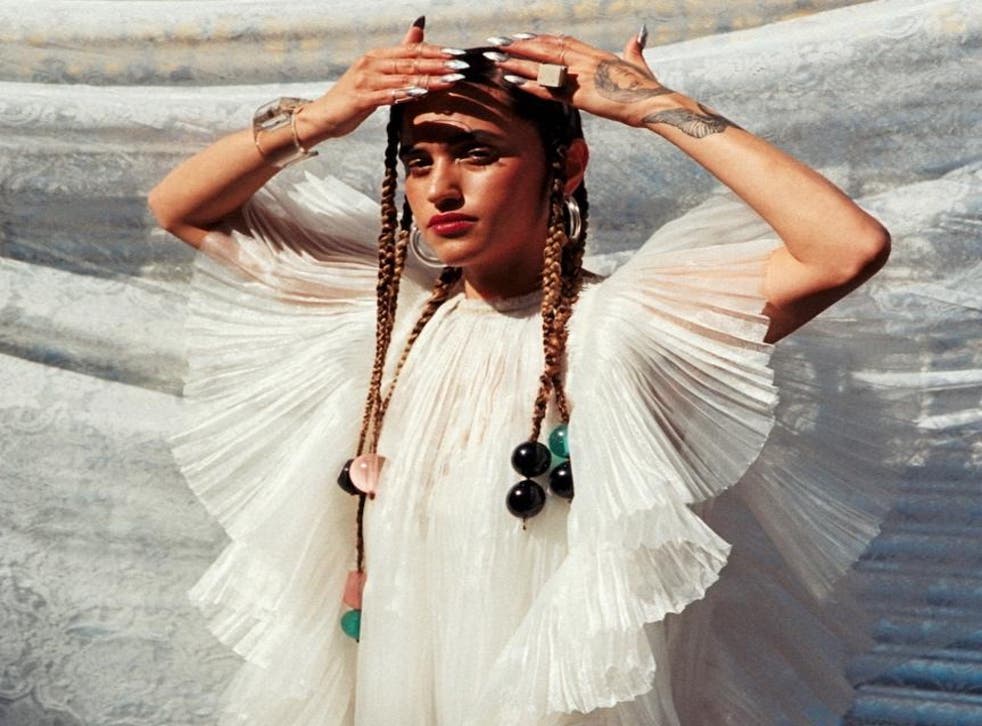 Empress Of – I'm Your Empress Of
★★★★★
The most prominent voice on the opening track of Lorely Rodriguez's third album isn't her own. It's her mother's. "Look how many times she represents herself in each one of you," she says proudly. It lays the groundwork for what the US artist, under the moniker Empress Of, sets out to do over 12 superbly produced tracks: explore the things that connect us, good and bad.
Reflecting on 2018's Us, you can't help but feel it was a grievous misfire, especially now it's caught between this new work and her resplendent 2015 debut, Me. Where Us seemed to draw half-heartedly from current pop trends, I'm Your Empress Of is a bold statement of her individuality, nodding to her Honduran heritage but also her clear love of electronic music and Chicago house.
"I love the exchange," she admits over the jerking beats and thunderclaps of "Bit of Rain", then on "Love is a Drug" over a pounding synth line: "I just wanna be touched." Rodriguez has clearly learnt to trust her own instincts, and it's paid off. Whether from the background chatter on "U Give It Up", or the euphoria that rushes through her agile vocals on closer "Awful" – this is an album that bristles with life.
Wilma Archer – A Western Circular
★★★★☆
Having shaken off his nom de plume of seven years, Will Archer – the producer and multi-instrumentalist formerly known as Slime – has become Wilma Archer. It's fitting, given his debut album under this new name is all about transitions – between life and death; past and present; present and future.
While this rather ambitious work is mostly jazz-influenced, Archer draws together pretty much everything from sultry, Seventies rock to classic hip hop – the latter heard best on "Last Sniff" with US-based rapper MF Doom, who delivers husky bars over cello flourishes. There are whispers of paranoia in the chimes on "Cures & Wounds", recalling the themes of Archer's literary inspiration, John Fante – just as the American novelist explored a psychological realism via his alter-ego, so, too, does Archer.
A saxophone billows, with touching melancholy, through "Ugly Feelings", which follows Future Islands' Samuel T Herring's vocal rumblings on "Decades". Archer took half a decade to make this record – no surprise, then, it makes for such a wonderfully unhurried listen.
Register for free to continue reading
Registration is a free and easy way to support our truly independent journalism
By registering, you will also enjoy limited access to Premium articles, exclusive newsletters, commenting, and virtual events with our leading journalists
Already have an account? sign in
Register for free to continue reading
Registration is a free and easy way to support our truly independent journalism
By registering, you will also enjoy limited access to Premium articles, exclusive newsletters, commenting, and virtual events with our leading journalists
Already have an account? sign in
Join our new commenting forum
Join thought-provoking conversations, follow other Independent readers and see their replies