End of the Road review: From Courtney Barnett's incendiary guitar riffs to Shame's post-punk, this was a weekend of unexpected thrills
If Saturday night is all about the power of femininity, Sunday redirects attention to male-led indie music
Olivia Petter
Tuesday 03 September 2019 12:03 Comments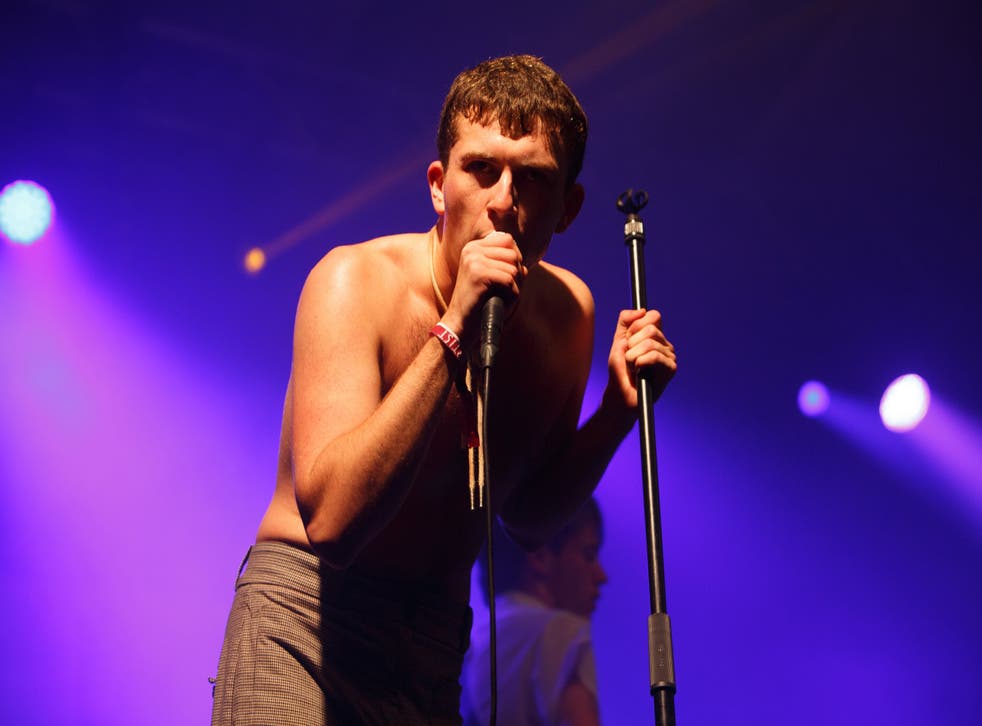 You won't see any flower crowns at End of the Road, but the hiking boot and Birkenstock count is high. Since launching in 2006, the Wiltshire festival has earned a reputation for being a place where you can bring your kids during the day and become a kid yourself at night. Grandparents park up in the crowds with foldaway chairs; on-site peacocks enchant bug-eyed toddlers, and bug-eyed ravers don't dress for Instagram. All this, plus an eclectic line-up packed with emerging artists and indie talents.
On Friday afternoon, crowds assemble at the Big Top tent to watch pint-sized powerhouse Georgia, whose stage presence far outsizes her physicality. The 25-year-old Londoner's synth-based sounds fizz and pop with a Robyn-like vim. Then it's over to the Garden Stage for British pop duo Let's Eat Grandma, who enliven the cider drinkers at sundown with a sound that has evolved from creepy, whimsical folk to something bigger, poppier, and even more expansive. Next up comes a subdued set from American folk singer Cass McCombs, whose mellifluous "Bum Bum Bum" offers a stark contrast to the incendiary guitar riffs of fellow US native Mitski, who sees us into the evening.
Neo-soul singer-songwriter Michael Kiwanuka serves his headline slot on the Woods Stage, seducing fans with the same soulful melodies that earned him a Mercury Award nomination in 2012 and again in 2016. While, lyrically speaking, songs like "Black Man in a White World" offer fierce declarations on identity politics and social injustice, sedative tempos and grainy vocals are hardly the Friday-night defibrillator people are craving. So many in the crowd sit and sway to "Home Again", before rising to their feet for Kiwanuka's rousing finale, "Love & Hate" and "Cold Little Heart", the washed-out lullaby famed as the theme song of Big Little Lies.
The 35 best debut albums of all time

Show all 35
After an evening spent doing the obligatory rounds of late-night Ferris wheeling and karaoke, tired eyes are awakened on Saturday morning via oat milk lattes and bacon sandwiches. But the real revival comes within seconds of watching Happyness in the Tipi Tent, a set that kicks off with drummer Ash Kenazi strutting on stage in drag while carrying sparklers. The band's Nineties-indebted slacker-rock, which is low-key and fuzzy, is an amusing juxtaposition with Kenazi's flamboyance and unexpected interludes ("I wish I had some poppers"). Those who couldn't get into the Big Top to watch Squid (a millennial Modest Mouse quintet proffering whimsical, jazz and house-influenced post-punk cultivated in Brighton university halls) bide their time until Black Midi, the anarchic south London band whose pummelling guitar anthems and ferocious drumming are at odds with the Garden Stage's serene pastoral aesthetic, but brilliant nonetheless.
Come 7pm, it is time for women to take centre stage. Despite vowing to perform mostly new material – usually a dreaded phrase for fans – the award-winning spoken-word poet Kate Tempest still manages to captivate the crowd with her meditations on social evils ("the racist is drunk on the rain") and political unrest ("whose side are you on?"). The 33-year-old gets a few laughs when, instead of offering an encore, she takes down the concept of encores. The evening comes to a climax with the whip-smart Courtney Barnett. The cool and collected Australian musician plays punched-up spiky hits like "Avant Gardener" and "Over Everything", as well as tracks from last year's corrosive second album, Tell Me How You Really Feel, on which she rages against the violence of being alive. Barnett's is a thrilling, frenetic sound, her acerbic barbs about liberation and inner neuroses delivered in a deadpan tone. All that standing up is worth it after all.
If Saturday night is all about the power of femininity, Sunday redirects attention to male-led indie music. Metronomy, who are back with a new album next week, delight in the headline slot with their falsetto observations about hedonism and relationships. Meanwhile, Shame, the much talked about southeast London band, bring their droll post-punk energy to the Big Top for a surprise set. They are a fitting end to a weekend filled with unexpected thrills.
Register for free to continue reading
Registration is a free and easy way to support our truly independent journalism
By registering, you will also enjoy limited access to Premium articles, exclusive newsletters, commenting, and virtual events with our leading journalists
Already have an account? sign in
Join our new commenting forum
Join thought-provoking conversations, follow other Independent readers and see their replies