Eurovision's Greatest Hits, review: Conchita Wurst puts in an assured europop performance
Hammersmith Apollo, London
Chris Mugan
Wednesday 01 April 2015 10:45 Comments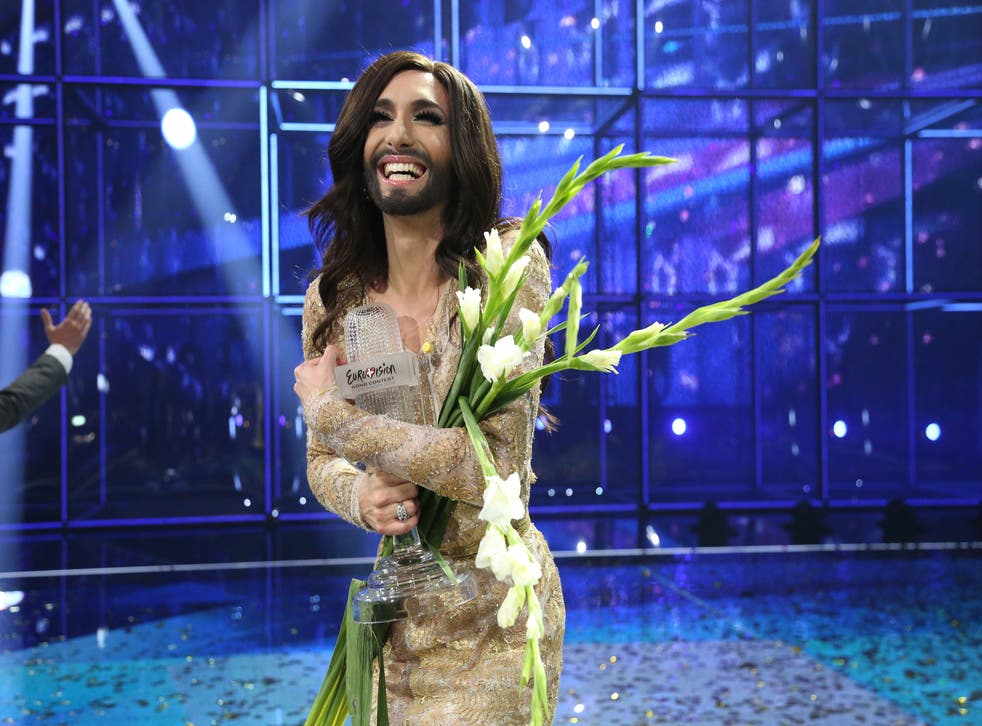 Even with the competitive element missing, protest still intrudes on the BBC's slick celebration of the Eurovision Song Contest's 60th anniversary, with Russia's mention getting booed.
Usually, predictable voting habits leave a sour note, but with a roster of winners and other favourites reaching back to the seventies, the audience reminds us identity politics has given the competition a distinct aesthetic.
Presenter Graham Norton stills complaints with a stern, "You can boo in Vienna [this year's host city], you can boo at home, but not here," before Russia's 2008 winner Dima Bilan wins over the crowd with his earnest vocal and camp mannerisms.
As Finnish hard-rock horror show Lordi set the stage ablaze, you feel novelty nowadays overly sways opinion, though last year's bearded winner Conchita Wurst and Denmark's Emmelie de Forest put in assured europop performances.
Veteran artists, though, really shine. Anne-Marie David brings a touch of Gallic class to 'Tu Te Reconnaitras', while a tanned Johnny Logan, Ireland's triple-winner (including one composition) delivers in a rich timbre his medley, spoilt only by a clumsy segue.
British Eurovision acts throughout the ages

Show all 15
Not, then, the definitive greatest hits, but as the inescapable earworm 'Diggi-Loo Diggi-Ley' from Sweden's game trio Herreys reminds us, tasteful is rarely a vote-winner.
Register for free to continue reading
Registration is a free and easy way to support our truly independent journalism
By registering, you will also enjoy limited access to Premium articles, exclusive newsletters, commenting, and virtual events with our leading journalists
Already have an account? sign in
Join our new commenting forum
Join thought-provoking conversations, follow other Independent readers and see their replies