Ezra Furman review, Twelve Nudes: His most urgent and punk album to date
American artist's ninth record is a furious reaction to the social and political events of that year – over 11 breathless tracks he turns that anger into a howl of resistance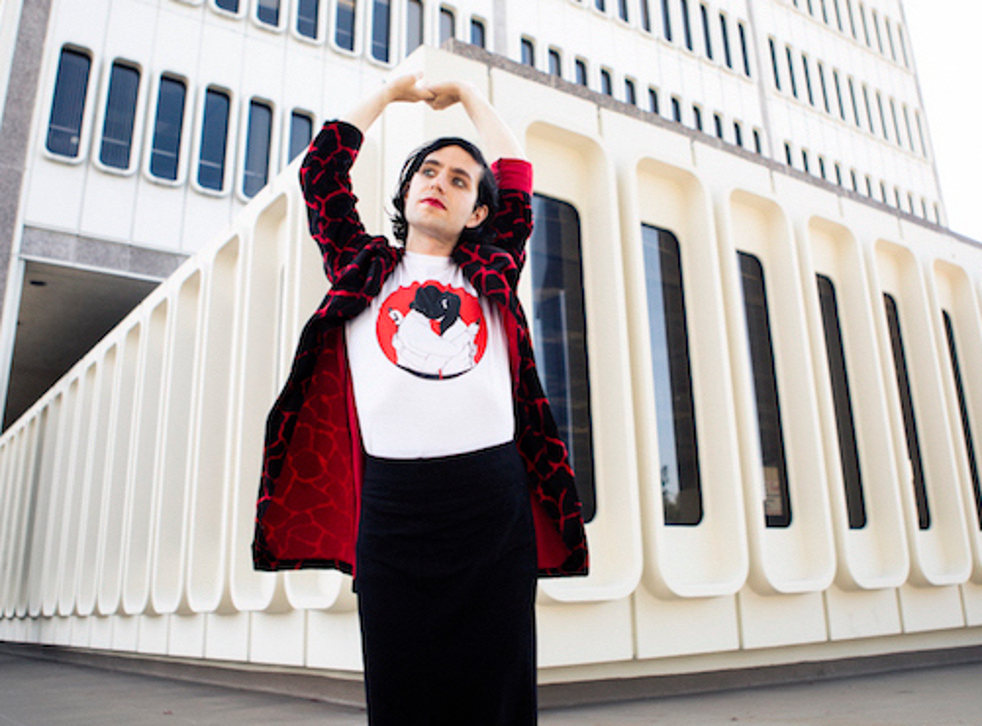 Twelve Nudes is Ezra Furman's "punk record". It's titled in honour of Canadian essayist Anne Carson's meditations (or "nudes") on the intense pain we deal with in life, which should give listeners an idea of what to expect from Furman's latest work.
The Chicago-born singer-songwriter's ninth album follows 2018's acclaimed "half-true" concept record Transangelic Exodus. Both are politically themed, but Twelve Nudes is a furious reaction to the social and political events of that year – over 11 breathless tracks, Furman learns to turn that anger into a howl of resistance.
The best albums of 2019 (so far)

Show all 67
Assisted by veteran producer John Congleton (St Vincent, John Grant), he channels the spirit of David Bowie and Iggy Pop. He screeches over distorted "ooh oohs" via The Rolling Stones's "Sympathy for the Devil" on opener "Calm Down aka I Should Not Be Alone". "Transition from Nowhere to Nowhere" is sung in a Ziggy Stardust croon, while "Rated R Crusaders" shows Furman exploring his Jewish identity in the era of the Israel/Palestine conflict.
His sardonic yet sensitive approach to gender and sexuality on "I Wanna Be Your Girlfriend" is a reminder, if one was needed, why he was so well-suited to scoring the soundtrack for Netflix's Sex Education. Each song feels personal yet relatable – the deep-rooted despair felt on "Trauma" at the sight of wealthy bullies rising to power is a universal one, as is the sense of liberation in just letting go on "What Can You Do But Rock n Roll". Twelve Nudes is Furman's most urgent and cathartic record to date.
Register for free to continue reading
Registration is a free and easy way to support our truly independent journalism
By registering, you will also enjoy limited access to Premium articles, exclusive newsletters, commenting, and virtual events with our leading journalists
Already have an account? sign in
Register for free to continue reading
Registration is a free and easy way to support our truly independent journalism
By registering, you will also enjoy limited access to Premium articles, exclusive newsletters, commenting, and virtual events with our leading journalists
Already have an account? sign in
Join our new commenting forum
Join thought-provoking conversations, follow other Independent readers and see their replies