FKA Twigs: LP1 review
Twigs takes a hammer to twisted R&B on her debut and plays in the rubble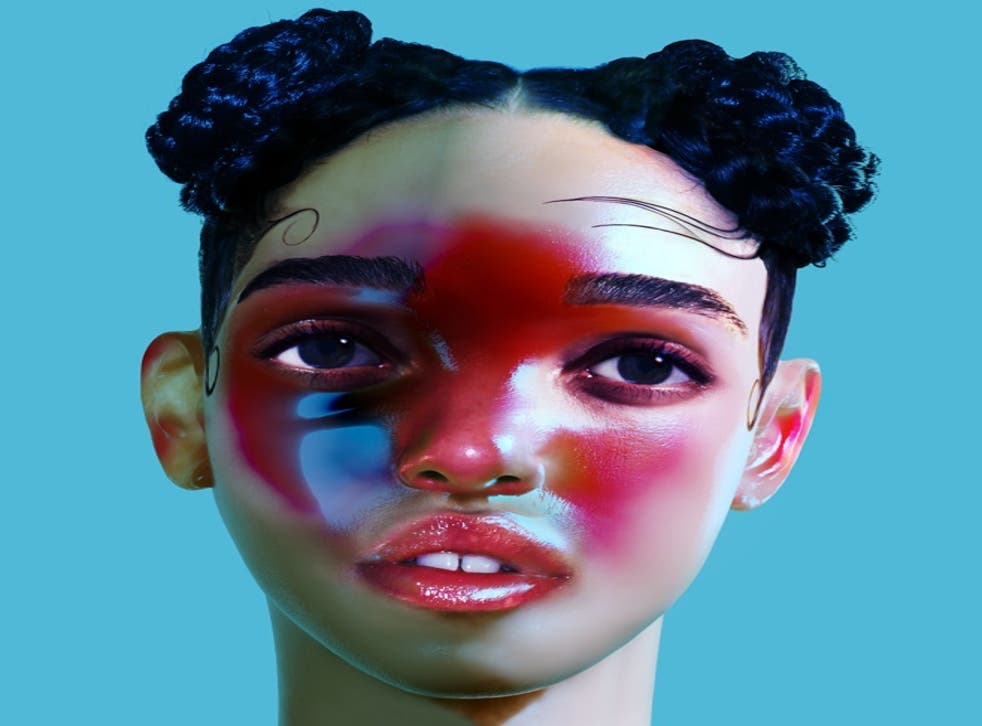 Twigs' prosaic approach to the titling of her releases (EP1, EP2 and the debut album LP1) and her pragmatic solution to a challenge from another artist using the same name (affix a 'Formerly Known As' to the front) have a nonchalance to them that is refreshing at a time when only the most carefully calculated and surrealist collisions of cool-sounding nouns will do for a band name. It puts the music in the fore and shows a supreme confidence in it, and rightly so given how accomplished it is and so early on in her career.
Simultaneously of the future and the past, her songs sound like the kind of ancient requiems that you expect to spill out of glowing orbs when prodded in some dystopian sci-fi movie, and while sultry, drug-addled R&B is an increasingly crowded genre, Twigs takes a hammer to the kind that The Weeknd made famous and plays in the rubble.
An unsettling 'Preface' opens LP1, filled with the bird song "ha ha ha"s that are already her trademark, before tumbling into 'Lights On', a sultry affair that unwinds like a contorted jack in the box. 'Two Weeks' is the lead single and extraordinarily expansive, her vocals gliding as bursts of hi hat and snare pierce them and the bass nosedives like a downed jet engine. It is 'Video Girl' that proves to be the most irresistable of her new tracks though, the tempo slowing so violently at the chorus as to produce the sensation of a subway train the split second before it halts - the groove you've built up in your spine by that point on the verge of dissipating - only to lurch bank into gear for the verse.
LP1 has its own peculiar tides and moves at its own pace, its distortions mirroring the twists and turns of relationships and the against-better-judgement fucks that form its lyrics. Like the very best sex, and evocative of it, LP1 is breathy and breathless, arythmic and arrhythmic.
There aren't as many 4am jams on here of the 'Papi Pacify' ilk, which may bother some fans, but the album operates a little later into the hangover and is more impressive for it. It feels carefully crafted and yet somehow gloriously spontaneous and accidental.
Twigs seems destined for endless comparisons with Banks such is the similarities in their sound, and it will be interesting to see whether the American's debut album can live up to this when it drops in September, but Twigs has the edge at the moment in terms of originality and texture, the vocals being of a higher thread count, the melodies reaching that bit further out into the ether.
FKA Twigs emerges the high priestess of R&B's latest corruption, and the world will kneel at the altar.
Register for free to continue reading
Registration is a free and easy way to support our truly independent journalism
By registering, you will also enjoy limited access to Premium articles, exclusive newsletters, commenting, and virtual events with our leading journalists
Already have an account? sign in
Register for free to continue reading
Registration is a free and easy way to support our truly independent journalism
By registering, you will also enjoy limited access to Premium articles, exclusive newsletters, commenting, and virtual events with our leading journalists
Already have an account? sign in
Join our new commenting forum
Join thought-provoking conversations, follow other Independent readers and see their replies