Foals, Everything Not Saved Will Be Lost Part 2 review: Fittingly chaotic for our times, but a little perfunctory
This isn't a political record, as such, but it's a suitably frantic appendage to the times we're living in, all chaotic squalling and noisy destruction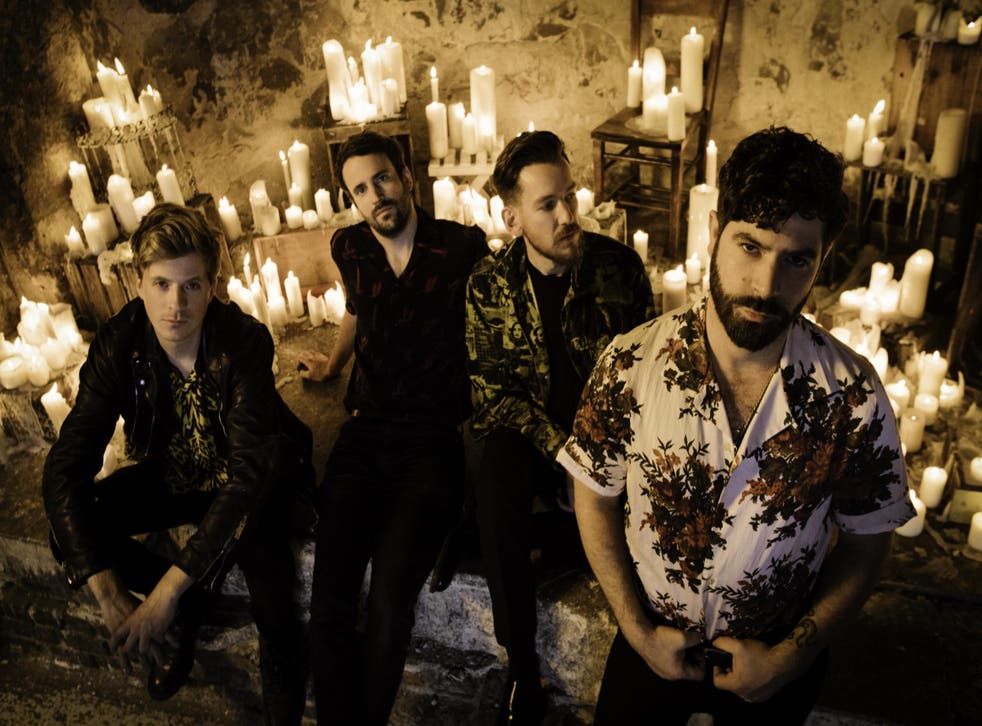 Did Everything Not Saved Will Be Lost really need a sequel? Well, here it is anyway, as promised. Six months after Foals released the twitchy, anxious Everything Not Saved Will Be Lost Part 1, its follow-up arrives like a freight train with the brakes cut.
This isn't a political record, as such; Yannis Phillipakis's lyrics are, for the most part, too fractured and obfuscated for that. But it's a suitably frantic appendage to the times we're living in, all chaotic squalling and noisy destruction. Veering even closer than Part 1 to the early math rock sound that made Foals famous, it was recorded in the same time period as its forerunner (the first in the band's 14-year history not to feature founding member and bassist Walter Servers). Part 1, said Phillipakis in a recent interview, "was more from the perspective of viewing what's going on, whereas Part 2 is on the run".
On the run from what, it's not quite clear, but this record is certainly in a hurry. "Wash Off" is a hunk of punchy guitar rock – the kind that's generally considered to be a dying breed – though the lyrics seem to nod towards existential (or ecological) angst: "I heard that it won't be long / Until we're gone like dew in the morning." "Black Bull" is terse and strident, with a driving, dominating riff, while "Like Lightning" has a pluckiness that recalls Black Keys or The Raconteurs.
It's high-octane stuff, and the closed throated, falsetto dramatics of Phillipakis's voice are always adept at conveying pain and panic. When Foals started out in 2005, "guitar music was more in the cultural spotlight", Phillipakis recently told this publication. "It's not a bad thing that things have moved on." It seems, though, that he's not ready to let it go. And there's no reason that he should, except that here, the songs are just a little perfunctory. Like a popcorn disaster movie, the album is full of adrenaline, and yet doesn't stick in the mind long after you've finished with it.
The best albums of 2019 (so far)

Show all 67
"10,000 Feet" is a little more delicate, with intriguing lyrical flourishes: "When I'm cut like a diamond / I'm coal again / Turn me into a wedding ring that you can wear." And "Into The Surf" is serene and mystical, though nowhere near as majestic as Foals' best work.
Everything Not Saved Will Be Lost Part 2 is unlikely to set the world on fire. But it's a fitting soundtrack for one that's already burning.
Join our new commenting forum
Join thought-provoking conversations, follow other Independent readers and see their replies