Frank Turner review, No Man's Land: More a case of extreme mansplaining
It's frustrating to think that, because he didn't know about these women, he assumed they don't have significance for others. Well, they do, and I can only imagine that most of them would prefer he left them alone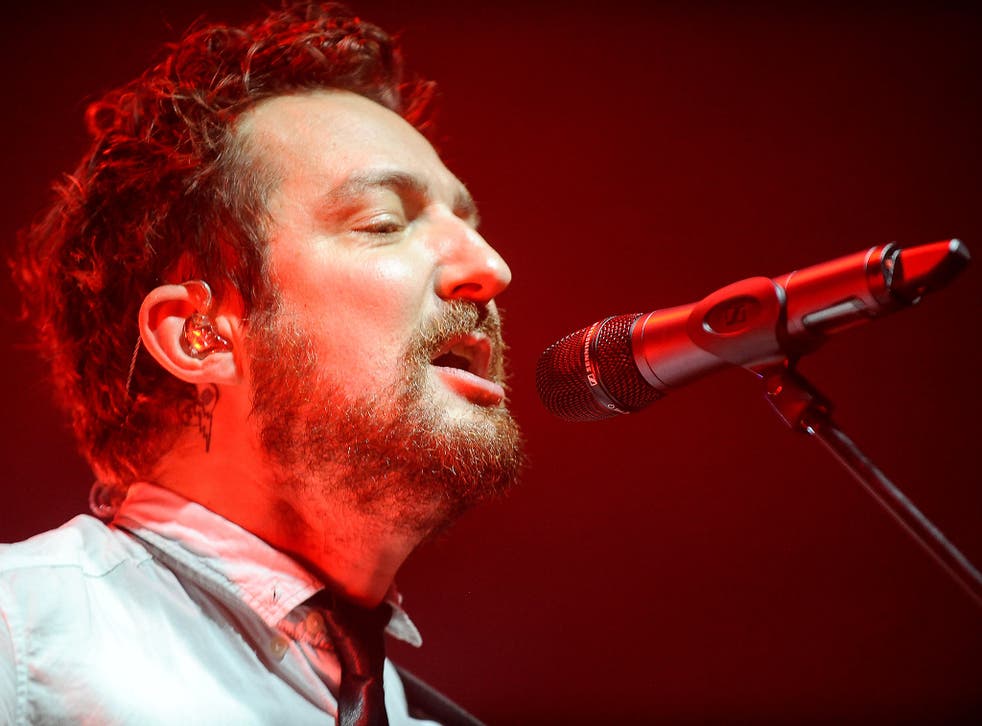 There's a scene in the parody rockumentary This is Spinal Tap where the band are told they can't release their album with its current cover because it's sexist. They're confused, but eventually they shrug. OK, we'll do something else.
You wonder why no one tried the same with British troubador Frank Turner for his latest album No Man's Land, given the fact that it is just as spectacular a misfire as that Spinal Tap cover. It's a concept record about various women from history, many of whom have some kind of connection to music. The idea has already proven so controversial that the artist felt compelled to post a defence of the project on his website.
Turner's premise is to bring to wider attention women he believes to have been overlooked. But it's difficult to take that seriously when he's singing about Sister Rosetta Tharpe – the godmother of rock'n'roll who influenced everyone from Elvis Presley to Johnny Cash. Ditto Nica Rothschild, who has been the subject of songs by Thelonious Monk, Sonny Clark, Gigi Gryce and more. Other "ignored" women he pays homage to include original femme fatale Mata Hari, Catherine Blake (wife and assistant to poet and artist William Blake) and Egyptian feminist Huda Shaarawi. Turner claims to have researched each woman on his album, but it sounds more like he just browsed their Wikipedia pages.
Sister Rosetta is surely rolling her eyes at Turner's dreary attempt at a tribute about an artist who had more soul in her little finger than his entire back catalogue. It's unsettling to hear a song built on a gentle acoustic guitar about notorious serial killer Nannie Doss ("A Perfect Wife") – who murdered four of her husbands, her mother, sister, grandson and mother-in-law – next to one about Nica Rothschild, who joined the Free French Army to help fight the Nazis in the Second World War. Worst is when he chooses to sing from the woman's perspective, as he does on "The Hymn of Kassiani", embarrassingly unaware of the irony as he harps on about being condescended to.
The best albums of 2019 (so far)

Show all 67
If the music could hold its own, No Man's Land might make for a more tolerable listen. But the instrumentation is plodding and occasionally appropriative, while elsewhere there is unfortunate evidence of Turner's limited vocal range. It's frustrating to think that, because he didn't know about these women, he assumed they don't have significance for others. Well, they do, and I can only imagine that most of them would prefer he left them alone. This isn't so much "No Man's Land" as extreme mansplaining.
Register for free to continue reading
Registration is a free and easy way to support our truly independent journalism
By registering, you will also enjoy limited access to Premium articles, exclusive newsletters, commenting, and virtual events with our leading journalists
Already have an account? sign in
Register for free to continue reading
Registration is a free and easy way to support our truly independent journalism
By registering, you will also enjoy limited access to Premium articles, exclusive newsletters, commenting, and virtual events with our leading journalists
Already have an account? sign in
Join our new commenting forum
Join thought-provoking conversations, follow other Independent readers and see their replies