Frightened Rabbit, Boston Music Room, London, review: Bold return hints at an exciting year to come
The band have moved away from the rudimental guitar-vocals sound and brought in a hint of electronica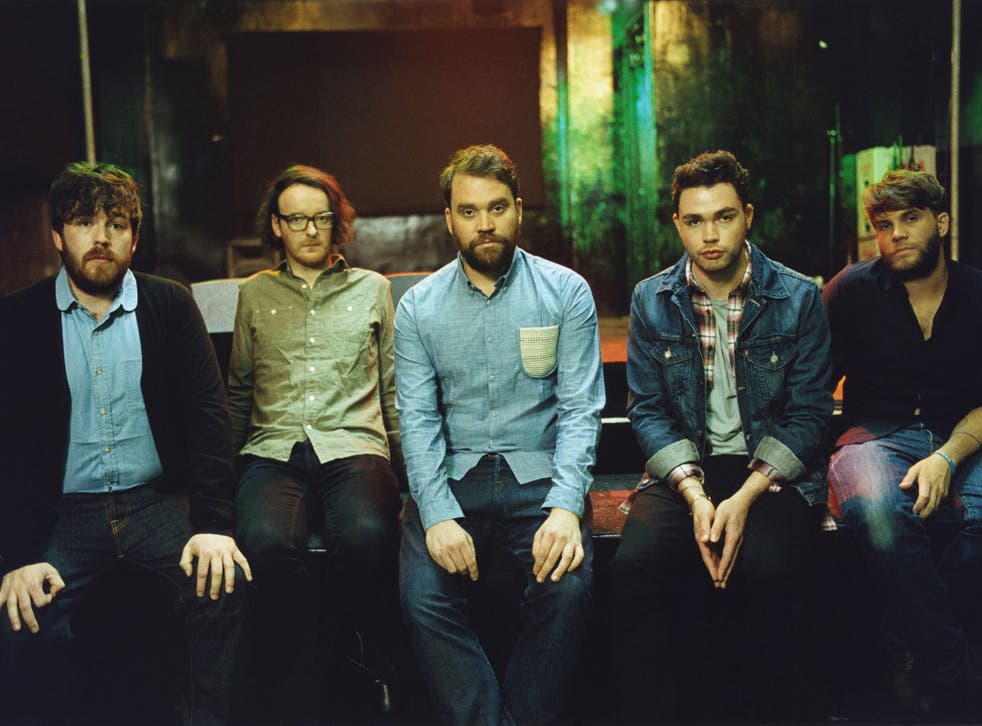 "Yeah, we're actually just the f**king support act." Frightened Rabbit frontman Scott Hutchinson is swapping banter with his audience; a tiny crowd muddled around a tiny stage in north London. Bar a night in Glasgow earlier in the week, this is the band's first (secret) gig in around two years.
"Get Out", the single from the band's new record Painting of a Panic Attack (produced by The National's Aaron Dessner), explores the addictive side to a destructive love – the heady, warm drum beats swell, while "Die Like A Rich Boy", the last track on the album, is Hutchinson and an acoustic guitar – simple and filled with yearning.
Frightened Rabbit have moved away from the rudimental guitar-vocals sound and brought in a hint of electronica - when you compare it to material from 2010's Winter of Mixed Drinks or even Pedestrian Verse (2013) – it's fresher, bolder and more vibrant.
Yet the core of the band is still there in Hutchinson's lyrics, the way he pours his soul into the music and how tight the band feel as a whole right now. It's exciting to wonder how things will unfold for them later in the year.
Join our new commenting forum
Join thought-provoking conversations, follow other Independent readers and see their replies