The Great Escape: Annual Brighton festival puts on a spectacular weekend celebrating new music
A wave of upcoming talent landed on Brighton's shores for a weekend of live music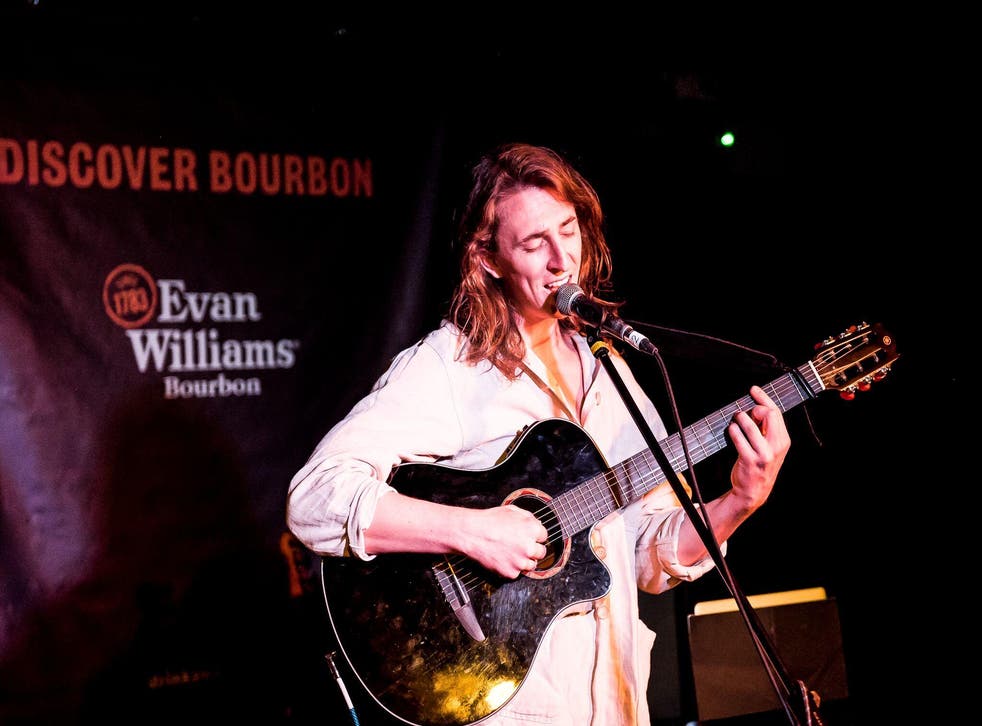 The sun absolutely blazed throughout this year's Great Escape festival in Brighton, bringing music fans to town in their droves. And with more than 450 acts on the bill, there was bound to be plenty we liked.
French electronic duo Polo & Pan dealt with early mic issues on Thursday early afternoon and battled through with the help of a very enthusiastic crowd, while Irish punk rock band Touts blew away any cobwebs with a ferocious set on the Fender stage at Patterns, with songs including "Bombscare" and "Go Fuck Yourself".
At the Latest Music Bar with Evan Williams Bourbon on Thursday there were stellar performances from the likes of 27-year-old songwriter LUCA, who began writing his own music after hearing "Suzanne" by Leonard Cohen, plus singer-songwriter River Matthews, Louis Baker, and gorgeous harmonies and fun with the crowd from Sydney band All Our Exes Live In Texas. Later on the East Wing lit up with fiery performances from London-based rappers Ms Banks and Novelist.
On the seafront at new TGE location The Beach you had post-punk band Lady Bird, Australian singer-songwriter Stella Donnelly and the brilliant Ecca Vandal on the Dr Martens Stage. South London MC Flohio impressed with three shows across the weekend where she showcased swift sharp flow and lyrical talent to spare.
Friday highlights included a breathtaking set from Belgian-Egyptian singer Tamino, who performed with his band at the Sallis Benney Theatre, and then the fast-rising Billy Lockett and his keyboard at St Mary's Church; performing beautiful stripped-down versions of songs including his new single "Feels So Good". Fast-rising US art-rock band Bodega blew minds on Thursday at Green Door Store and then again at The Haunt on Friday.
In the afternoon The Independent also recorded a bunch of live sessions with some favourites including Tamino, Billy Lockett, Pitou, Ferris & Sylvester, Dizzy and Stella Donnelly.
Music Box #19: Billy Lockett
Then on Saturday people recovered from a heavy night with gorgeously mellow, woozy sounds from Yellow Days and Australian band City Calm Down, before livening up again for Nervus at Sticky Mike's, Welsh rock band Trampolene, and the irrepressible Tom Grennan. Then it was a scramble to get back to Patterns for a surprise secret (and incredibly lively) set from rock band Nothing But Thieves, which saw a queue stretching around the back of the venue with fans hoping to get in.
Really, one hell of a weekend.
Register for free to continue reading
Registration is a free and easy way to support our truly independent journalism
By registering, you will also enjoy limited access to Premium articles, exclusive newsletters, commenting, and virtual events with our leading journalists
Already have an account? sign in
Register for free to continue reading
Registration is a free and easy way to support our truly independent journalism
By registering, you will also enjoy limited access to Premium articles, exclusive newsletters, commenting, and virtual events with our leading journalists
Already have an account? sign in
Join our new commenting forum
Join thought-provoking conversations, follow other Independent readers and see their replies