Halsey review, Manic: Popstar wrestles with self-destructive tendencies on her erratic third album
The 25-year-old has been toying with the left field ever since the release of her 2014 debut album 'Badlands', but she has never cast her net quite as widely as this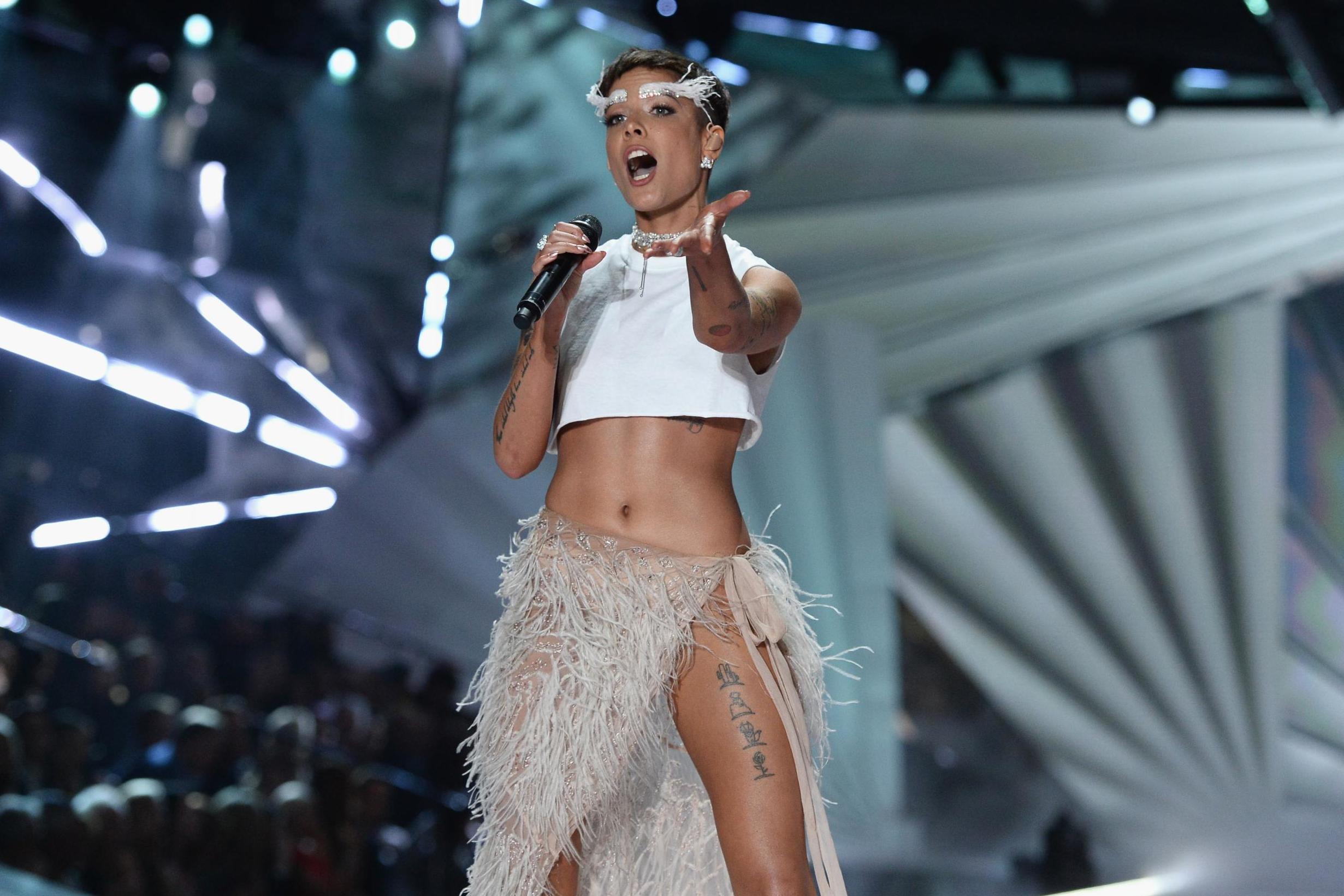 When a popstar gets to a certain level of fame, they can lose the ability to relate to people. Certainly, not many Halsey fans will know the struggle of "livin' with a security team", as the 25-year-old laments on her third album, Manic. Nor will they necessarily empathise with having people "just try to f*** you, then put you on a feature on the B-side". But the specificity of Halsey's lyrics is what makes her songs work – and it is far more appealing than the catch-all platitudes with which pop can be littered.
Musically, Manic is admirably haywire for an artist as mainstream as Halsey, real name Ashley Frangipane. True, the 25-year-old has been toying with the left field ever since the release of her 2014 debut album Badlands, but she has never cast her net quite as widely as this – nor as wildly. There's antsy, Avril Lavigne-style pop-rock on "3am", and emo-R&B on "I HATE EVERYBODY". "You should be sad" is such a strange mix of country, alt-pop and guitar rock that the video's top-rated comment reads, "My brain broke trying to figure out what genre this is."
The 50 best albums of 2019
Show all 50
"Alanis' Interlude" is perhaps the most outlandish of them all. Florida singer Dominic Fike and BTS rapper Suga also get their own "interludes" (for some reason), but neither is as memorable as this clattering anthem. "I wanted this song to be very queer," said Halsey, who credits Alanis Morissette with helping her feel comfortable with her bisexuality. Courtesy of lines such as "your pussy is a wonderland", she got her wish.
Elsewhere, she wrestles with self-destructive tendencies, blowing up healthy relationships – "I could never hold a perfect thing and not demolish it," she sings on the glitchy outro of "Forever … (is a long time)" – and relying on potential partners for validation on the deceptively perky "I HATE EVERYBODY". That song was co-written with Finneas O'Connell, Billie Eilish's brother/collaborator and one of a handful of big-name writers to have been brought on board for Manic.
Greg Kurstin, Nate Ruess, Ed Sheeran and The xx's Romy Madley Croft contribute elsewhere – which probably accounts for the lack of sonic consistency. And yet, even at its most erratic, the album is tied together by Halsey's distinctive voice – sweet, tight-throated, and with something almost digitised about it, though the big, undisguised breaths she sometimes takes contradict that.
Having such a failsafe instrument at her disposal leaves Halsey free to play with genre. She sometimes does that so peculiarly that the resulting songs will surely not match the billion streams that "Without Me" has racked up on Spotify. But you have to admire her gumption.
Join our commenting forum
Join thought-provoking conversations, follow other Independent readers and see their replies