Hot Chip at Oval Space, London: Performance is testament to band's staying power
Everyone dances, only stopping when it becomes physically impossible to continue
Roisin O'Connor Comments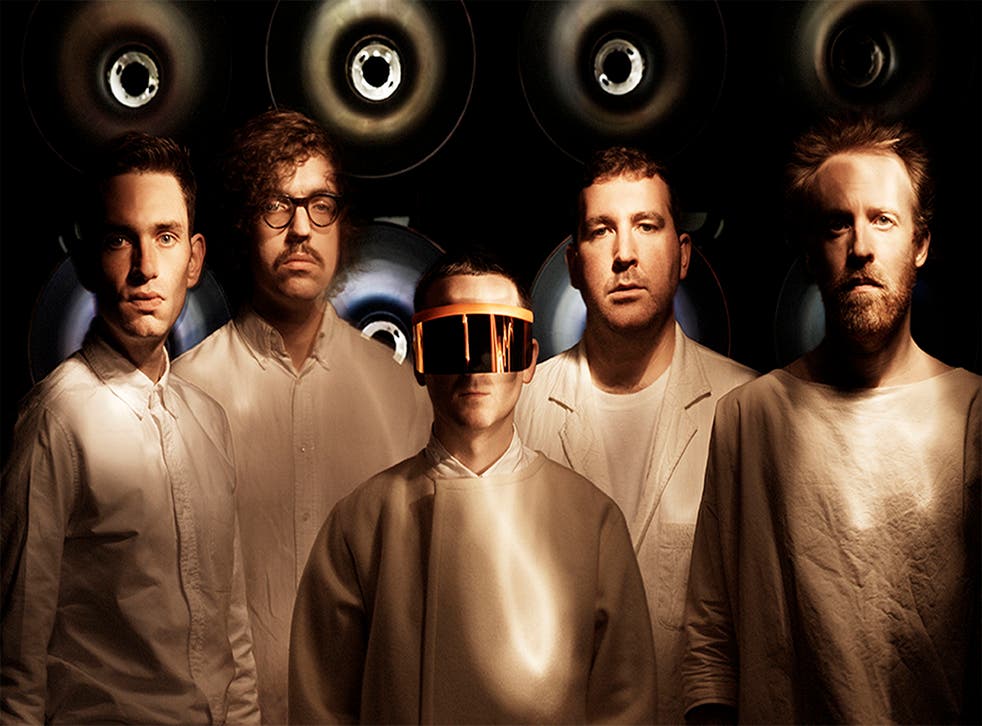 It's Hot Chip's first full London performance in around three years, and the band are being welcomed back like heroes.
Robert Bell's wonderful installation that led to the single "Huarache Lights" serves as a backdrop to their staggering array of gear.
Looking like a ramshackle team of mad scientists in the smoke of their inventions – Alexis Taylor with his yellow-tinted glasses and Joe Goddard in a pristine white lab coat – the synth bubbles into "Over and Over" and the crowd morphs into one big, writhing animal.
Testament to the band's skill at production, the song still stands out as a phenomenal dance track; in 10 years it has never been completely absent from the airwaves.
Some of the material from their latest LP, Why Make Sense? doesn't quite click with the audience; perhaps confused by the new, cleaner sound.
But everyone dances, only stopping when it becomes physically impossible to continue then starting up again moments later, and a cover of Bruce Springsteen's "Dancing In The Dark" makes for a perfect final encore.
"There is a time in everyone's lives when they get tired of fooling around," Taylor sings for "One Life Stand". But Hot Chip is still going, and that can only be a good thing.
You can listen to Hot Chip's new single 'Need You Now' on our Spotify playlist
Register for free to continue reading
Registration is a free and easy way to support our truly independent journalism
By registering, you will also enjoy limited access to Premium articles, exclusive newsletters, commenting, and virtual events with our leading journalists
Already have an account? sign in
Join our new commenting forum
Join thought-provoking conversations, follow other Independent readers and see their replies