Album reviews: 'Hozier – Wasteland, Baby!' and Tom Walker – 'What a Time To Be Alive'
Hozier has some pertinent points to make on an album that improves dramatically in the second half, while Brit Award-winner Tom Walker's debut features tracks so thin and flavourless they go down without chewing
Mark Beaumont
Thursday 28 February 2019 12:54 Comments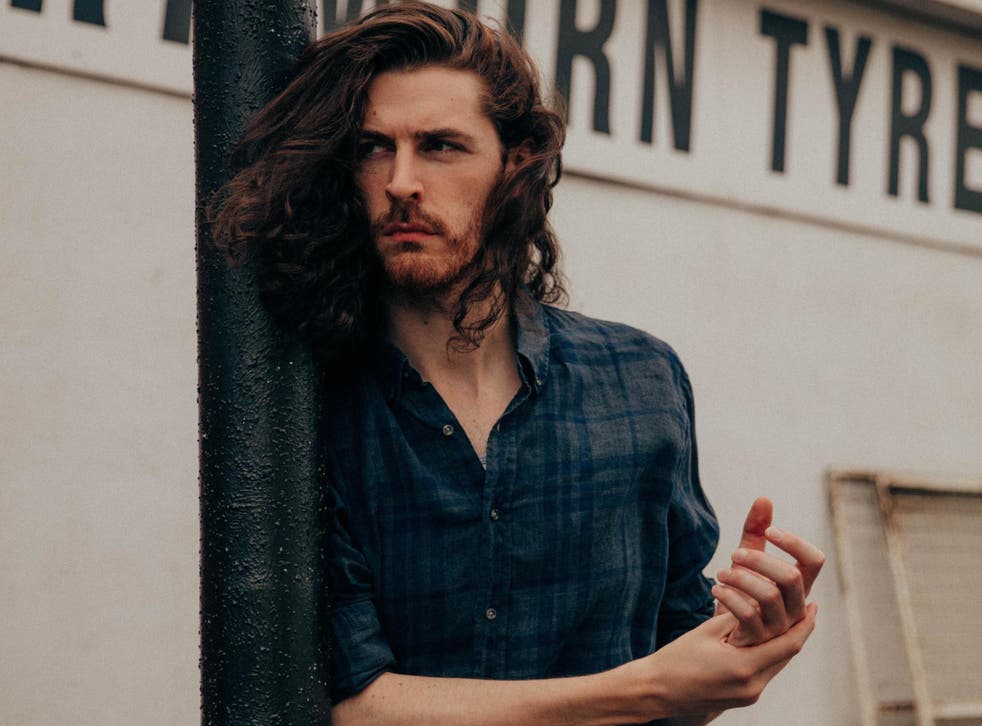 Hozier​ – Wasteland, Baby!
★★☆☆☆
If we've learnt anything from the last decade of The Brits, it's that America has won our 60-year cultural battle for supremacy. Limp, Michael Bolton-level throwbacks to the glory years of US soul and gospel dominate our decimated music industry, churned ever-more beige year on year. And here's living proof that the Republic of Ireland isn't immune, either – six years after his breakthrough hit "Take Me to Church", Andrew Hozier-Byrne's second album Wasteland, Baby! is still stuck mid-sermon, albeit emaciated from surviving solely on stale communion wafers. Gospel choirs, Pentecostal handclaps and possessed soul-preacher wails are the order of the day, liberally doused in mildly edgy clatterbeats and swamp blues guitar with barely a speck of slime on. Little has changed since 2013. Or, indeed, since 1967.
Hozier has some pertinent points to make. He takes a knee alongside Nina Simone, James Brown, Billie Holiday, Patti Smith and a host of social emancipators on "Nina Cried Power", which also lobs the odd lyrical Molotov at Trump's wall. On "Be" he couches concerns about climate change and the refugee crisis in powerful Biblical imagery. Sadly, he also seems intent on blanding out any point to the record. Take the single "Movement" – over a limp, twinkle-keyed R&B ballad, Hozier layers lacklustre pipe organ until the track sounds like a traditional church march to which the bride enters a disappointing wedding night.
The 40 greatest song lyrics

Show all 40
Things improve dramatically in the latter half, when Hozier strips back songs "As It Was", "Shrike" and the title track to intimate misty Celtic guitar lilts and the odd psychedelic wobble – "Would That I", particularly, is built on some lovely, tripping folk arpeggios. But even these come leavened with overproduced Mumford bilge like "Dinner & Diatribes" and noir church chorales such as "Sunlight", which attempt to pack a dynamic punch but are way too chart-padded to break anything but Radio 2's glass jaw. Brits 2020, here Hozier comes…
Tom Walker – What a Time To Be Alive
★☆☆☆☆
Tom Walker stole The Brits 2019 by waggling his Breakthrough award in the air and geekily shouting "yes gran, here we are!" with all the pop-star panache of a nervous bingo caller trying to hype up a particularly wet Wednesday night, or Alan Partridge landing Dermot's job. The Scottish trawler bawler's debut album What a Time To Be Alive could be a gift for grandma too. Walker drizzles bluesy, Hozier-like soul bombast and nebulous folk tunes with Bond strings and EDM sizzles; tracks so thin and flavourless they go down without chewing. Essentially, he's taking up Rag'n'Bone Man's baton of insipid new British soul sensations who could probably knock you up a sturdy outhouse in a weekend if the gigs dry up.
You'll already have felt the wind-tunnel effect of the chorus of "Leave a Light On", the most Shazam'd song ever, and the rest of What a Time To Be Alive strives, unsuccessfully, to worsen the whiplash. Tracks like "How Can You Sleep at Night?" and "My Way", an awful R&B rap-pop take on Sinatra's sentiment, repeat the same hackneyed Adele formula – pensive verse, foghorn chorus – but lack the flamethrower hook.
Within these strict confines Walker switches styles like Jon Richardson switches cardigans, with little noticeable effect. He tries cod reggae ("Blessings", "Dominoes"), chain gang blues ("Cry Out"), romcom Sheeran ("Just You and I") and dark clubland R&B on "Now You're Gone", with Zara Larsson as his autotuned foil, dragging him onto a dancefloor on the wrong side of town for an ungainly lumber. There's even some tongue-in-cheek easy listening as Walker wanders the streets drunk on "The Show". Yet, bar the impressive vocal welly he brings to chamber orchestra ballad "Fade Away", there's no character, adventure or USP here to stop the entire album getting publicly shamed by the inclusion of his guest spot on Rudimental's carnival EDM blast "Walk Alone" at the end. What a time to be asleep.
Register for free to continue reading
Registration is a free and easy way to support our truly independent journalism
By registering, you will also enjoy limited access to Premium articles, exclusive newsletters, commenting, and virtual events with our leading journalists
Already have an account? sign in
Join our new commenting forum
Join thought-provoking conversations, follow other Independent readers and see their replies