Il Trovatore, Royal Opera House, review: Terrific singers make up for trite, distracting video projections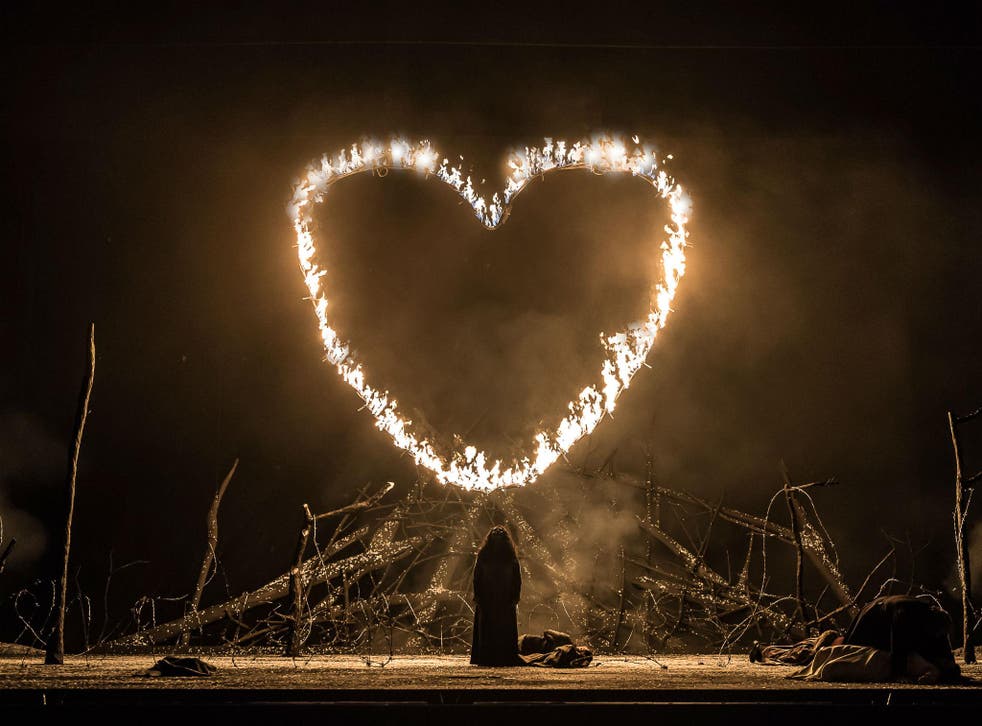 What struck contemporary audiences as powerful and new – a supposed witch burnt at the stake, an abducted baby, a mother burning the wrong baby, an amorous rival killing his brother without realising his identity against the backdrop of civil war – is to us all but risible, were it not for Verdi's melodic genius.
German director David Bösch's Royal Opera House debut production of Il Trovatore largely fails to resolve the contradiction: disastrously trite, distracting video back projections including butterflies and love hearts by Swiss designer Patrick Bannwart sabotage those aspects that do work, like the otherness of the gypsies, a community of carnies, LGBT, travellers all deemed beyond the pale, or the centrality of fire (hate and love) as a destructive force.
What it does boast (in the first its two casts) are terrific singers: Armenian soprano Lianna Haroutounian as love interest Leonora has a powerful, agile sound melding beautifully in ensembles and with engaging tenor Francesco Meli as her lover Manrico in the title role. Spellbinding as the obsessive gypsy Azucena is Ekaterina Semenchuk, beautiful throughout her mezzo range, while Serbian Zeljko Lucic's mellifluous baritone triumphs as love rival Count di Luna. Conductor Gianandrea Noseda highlights the opera's hinterland in bel canto, riding the rum-ti-tum moments with aplomb, balancing them with a detailed appreciation of all the tension, passion and lyricism of Verdi's more mature style.
Performances on 4, 5,7, 8, 9,11, 12, 14, 15, 17
BP Big Screen: Thursday 14 July 7.15, free outside relays live from the Royal Opera House with pre-performance screening from 6.45. For further information visit: http://www.roh.org.uk/about/bp-big-screens
Join our new commenting forum
Join thought-provoking conversations, follow other Independent readers and see their replies