Jake Bugg review, London Palladium: Singer-songwriter has come of age
Nottingham songsmith's progression over four albums is evident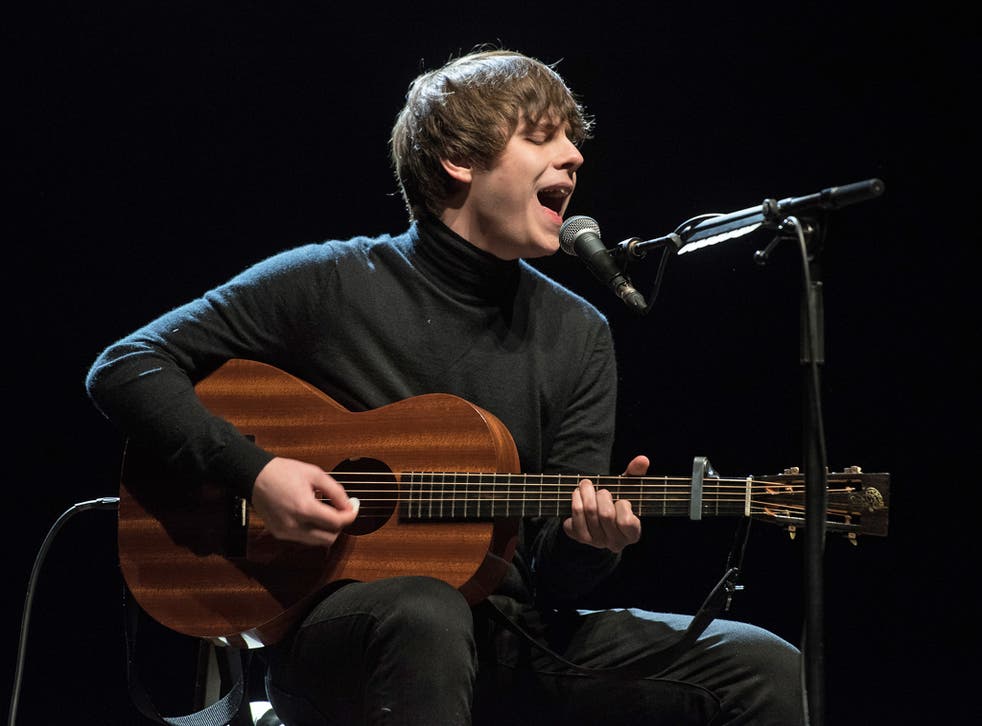 You would be forgiven wondering whether or not Jake Bugg even warrants a solo acoustic tour at the tender age of 23 – but it's important to remember the singer-songwriter has been around for the last five years.
He has four studio albums to his name, and countless festivals slots – including Glastonbury – under his belt. Experience, or lack of, isn't really a question – and by the end of the evening the answer, if you still needed one, is clear.
Perched on a stool and dressed in his usual skinny jeans/roll-neck jumper combination, he began the night with a rendition of "How Soon The Dawn" before taking a large swig of his drink, claiming: "I'll have this because you're all quiet and it makes me nervous."
It was quiet: the Palladium is a grand, albeit difficult, venue to play due to its layout and size. But a couple of songs in and Bugg didn't look out of place – quite the contrary, he owned it.
Weaving through tracks from the last three albums, including "Me and You", "Trouble Town" and "Taste It", Bugg's progression as an artist is evident; he's found a sound and has grown comfortable with it. His almost unique blend of country, blues and indie has become a delicious concoction that you can't help but be transfixed by, even more so when the spotlight is solely on him.
After an eerily powerful rendition of "Broken" (the building acoustics really added to the vibe) Bugg announced that he didn't feel like playing a Jake Bugg song at that point, so treated the crowd to a cover of Neil Young's "Old Man".
Returning to his own original material for "Seen It All, "Two Fingers" and "Waiting", he closed with a crowd favourite – "Lightning Bolt" – and ended a night that proved this young artist has truly come of age.
Join our new commenting forum
Join thought-provoking conversations, follow other Independent readers and see their replies