James Dean Bradfield review, Even In Exile: Manic Street Preachers frontman soundtracks the life of activist Victor Jara on first solo album in 14 years
Turning the words of poet Patrick Jones into lyrics, the Manic Street Preachers frontman tells the story of Chilean activist Victor Jara on this impressionistic, political record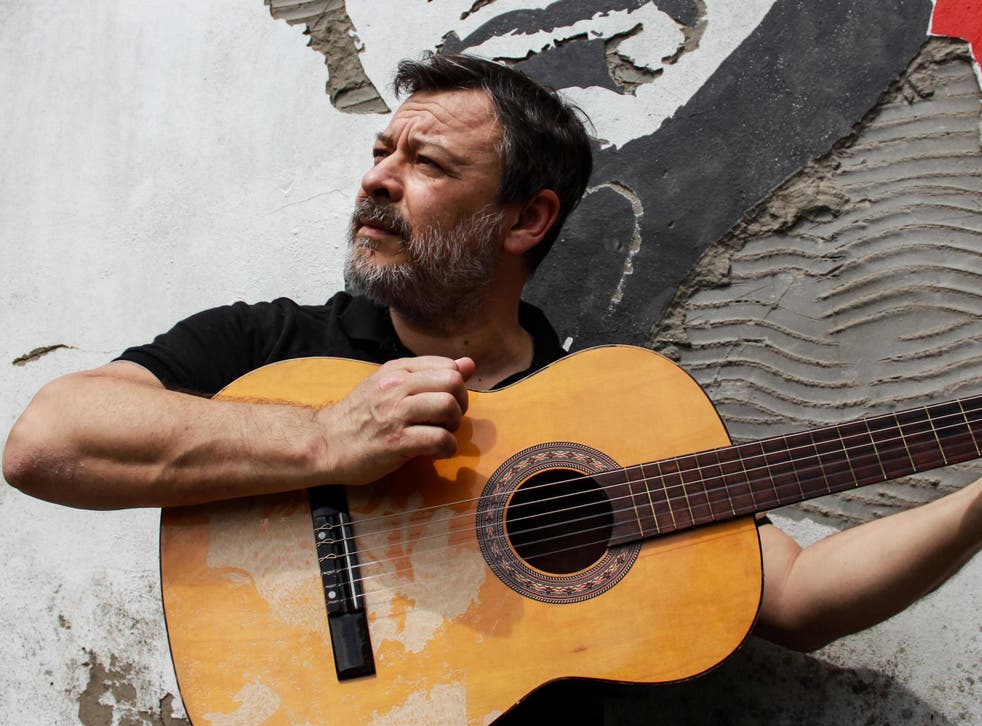 When a million Chileans gathered in Santiago last October to demand the resignation of President Sebastian Pinera, it was to the tune of "The Right to Live in Peace" by Victor Jara, an iconic poet, protest singer and activist murdered in Pinochet's violent US-backed coup of 1973. That Jara's voice has endured for decades inspired Manic Street Preachers frontman James Dean Bradfield to dedicate his first solo album in 14 years to him, using poems pinpointing moments in Jara's life by poet and playwright Patrick Jones as lyrics.
A master at cramming elaborate lines into verses far too small for them, Bradfield could have made Even in Exile a wordy tangle of exotic oppressions. Instead, to draw parallels with the "acceptable" brutalising of today's socialist figures, he takes a more impressionistic approach. Touches of Spanish guitar and Latin brass evoke the South American heat on the likes of "Under the Mimosa Tree" and Bradfield swathes scenes of Jara's childhood and arrest in wonderfully spritely guitar-play on "The Boy from the Plantation" and "Recuerda". But the record hits hardest when Bradfield's stratospheric rock charges take on a broader political resonance: on the tectonic flamenco of "From the Hands of Violeta", the cabaret pomp of "Thirty Thousand Milk Bottles" ("one for each lonely death") or "There'll Come a War", as bleak and mechanised as Pinochet's bloodshed.
Pink Floyd and King Crimson fans should brace themselves for occasional flashbacks, particularly on the kaleidoscopic "Seeking the Room with the Three Windows" and "The Last Song", a comfortably numb prog billow following Jara's ascent from his murder scene into a celestial pop hereafter. In Bradfield's capable hands, though, such enormous sounds echo the scale of Jara's injustice. We tolerated this, Even In Exile is saying, and our children are next.
Register for free to continue reading
Registration is a free and easy way to support our truly independent journalism
By registering, you will also enjoy limited access to Premium articles, exclusive newsletters, commenting, and virtual events with our leading journalists
Already have an account? sign in
Register for free to continue reading
Registration is a free and easy way to support our truly independent journalism
By registering, you will also enjoy limited access to Premium articles, exclusive newsletters, commenting, and virtual events with our leading journalists
Already have an account? sign in
Join our new commenting forum
Join thought-provoking conversations, follow other Independent readers and see their replies