Album reviews: Jeff Goldblum – I Shouldn't Be Telling You This, and Leif Vollebekk – New Ways
The Hollywood star's second solo album is imbued with the charisma of its creator, while Vollebekk's new record shows a fierce dedication to improving his craft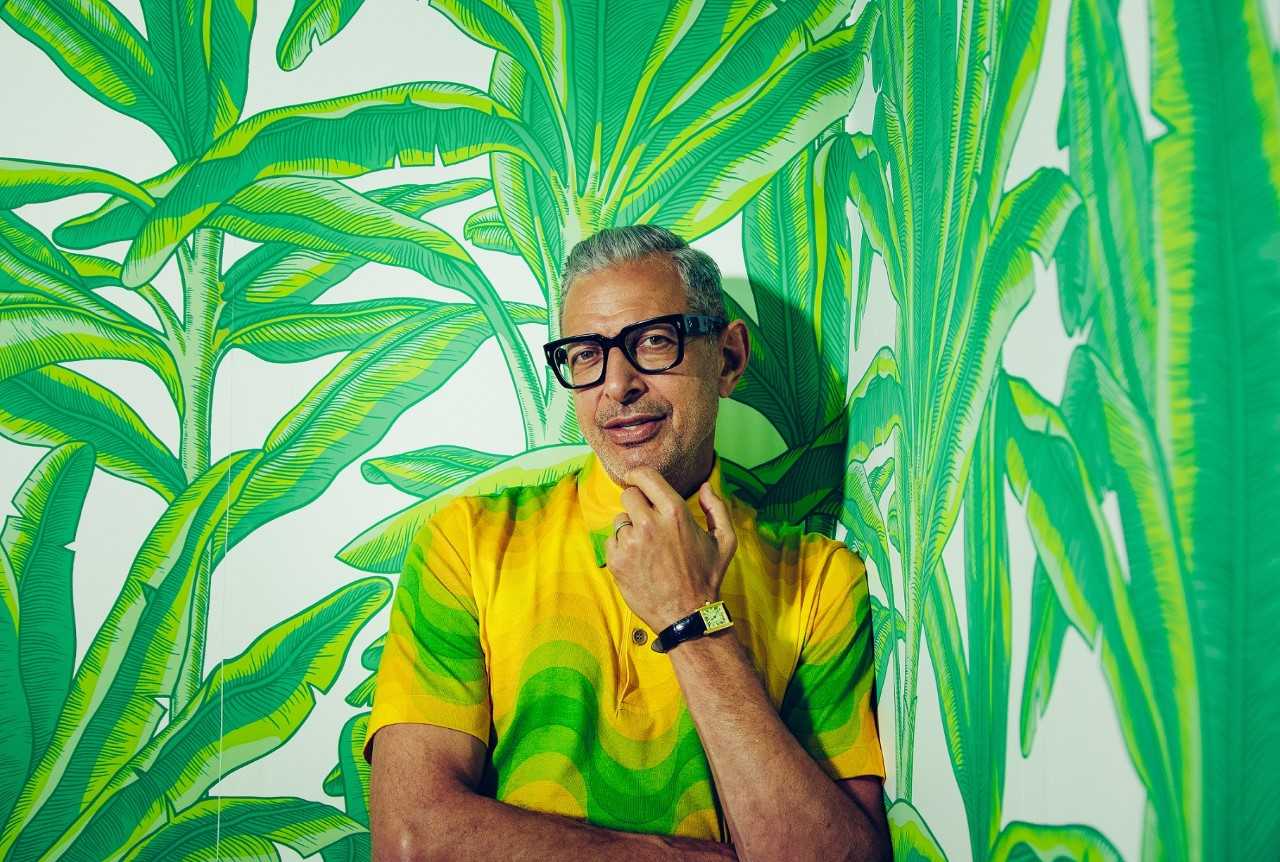 Jeff Goldblum – I Shouldn't Be Telling You This
★★★★☆
When you're reviewing an album by a Hollywood star, it's impossible not to think back to all the misfires, from Russell Crowe's to Keanu Reeves'. Some actors, such as Robert Downey Jr, didn't even make it beyond their debut. Sensible.
But the difference with Jeff Goldblum, who is releasing I Shouldn't Be Telling You This one year after his debut and following a celebrated Glastonbury set this summer, might be that music came before the acting. Goldblum learnt piano growing up in Pittsburgh, and has played lounge gigs with the Mildred Snitzer Orchestra throughout his career. And musicianship courses through these classily rendered jazz standards.
While the 67-year-old's live-sessions debut brimmed with humour, as Goldblum showed his chops as a club comic with the help of Sarah Silverman, its follow-up gives the music centre stage. Still, without their ringleader's banter, the band conjure that same relaxed, improvisational vibe with impressive dialogue between the various instruments.
I Shouldn't Be Telling You This is imbued with the charisma of its creator; it's a playful and inviting album whose first half zips through the mostly vocal-led numbers with ease and sprightly energy. Virtuoso trumpet solos on "The Beat Goes On" and instrumental "The Kicker" – featuring masterful in-unison performing – are a highlight. There may be deft lightness of touch to Goldblum's playing, but except for the odd solo and flourish, he rarely takes the spotlight; his key role is bandleader. Even his vocals on finale "Little Man You've Had a Busy Day" – a solo here rather than the first album's duet – are low key, especially following the throaty soulfulness of Gregory Porter on "Make Someone Happy", which channels the latter's idol Nat King Cole. Tender and earnest in its delivery, "Little Man…" could be a bedtime song for Goldblum's young sons.
The 40 best albums to listen to before you die
Show all 40
The focus is on the album's surprising array of mainly female guest singers, including covers-aficionado Miley Cyrus and Fiona Apple, some of whom have never been heard singing jazz and who add distinctive and enthralling vocals. What a joy it is to also hear indie star Sharon Van Etten deliver smoky vocals languidly over "Let's Face the Music and Dance" like she was born to sing jazz.
Anna Calvi lends her lowest-register vibrato to the mash-up of Wes Montgomery's "Four on Six" and Marianne Faithfull's "Broken English", which injects a rebellious splash of electric guitar. Sultry sweetness comes from Inara George on "The Beat Goes On", while Cyrus's power is perfectly suited to the Broadway-esque "The Thrill Is Gone", with its snaking piano scales and saxophone. These remarkable singers give rich layers to this accomplished album. Elisa Bray
Leif Vollebekk – New Ways
★★★★☆
Leif Vollebekk's album Twin Solitude was, as the title would suggest, about self-reflection. Shortlisted for the Polaris Music Prize in 2017, it was stark and stripped down. The follow-up, New Ways, is more a collection of moments and confessions – many of which are about a new partner – delivered in the kind of reverent tones that suggest this album was the only way he could convey themes of desire and longing.
Where before he was perhaps trying too hard to leave an impression of authenticity, here his piano playing is less hermetically sealed, with shivery notes of violin and deft percussion from Homer Steinweiss (The Dap-Kings, Amy Winehouse) adding ballast. The lyrics are heavy with poetic detail, whether recalling the exact blue of his lover's eyes or "a sign on the highway covered in rain".
He sings, in those whisky-soaked vocals of his, about the fickleness of fame, over chipper beats and bluesy guitars in "Blood Brother". Fame may be fickle, but Vollebekk's dedication to improving his craft is anything but. Roisin O'Connor
Join our commenting forum
Join thought-provoking conversations, follow other Independent readers and see their replies