Album reviews: Jehnny Beth – 'To Love is to Live', and Orlando Weeks – 'A Quickening'
The Savages frontwoman delivers a compelling and emotional new record, while Orlando Weeks's first solo album since The Maccabees split in 2017 chronicles the anticipation of fatherhood
Mark Beaumont
,
Elisa Bray
Thursday 11 June 2020 12:58 Comments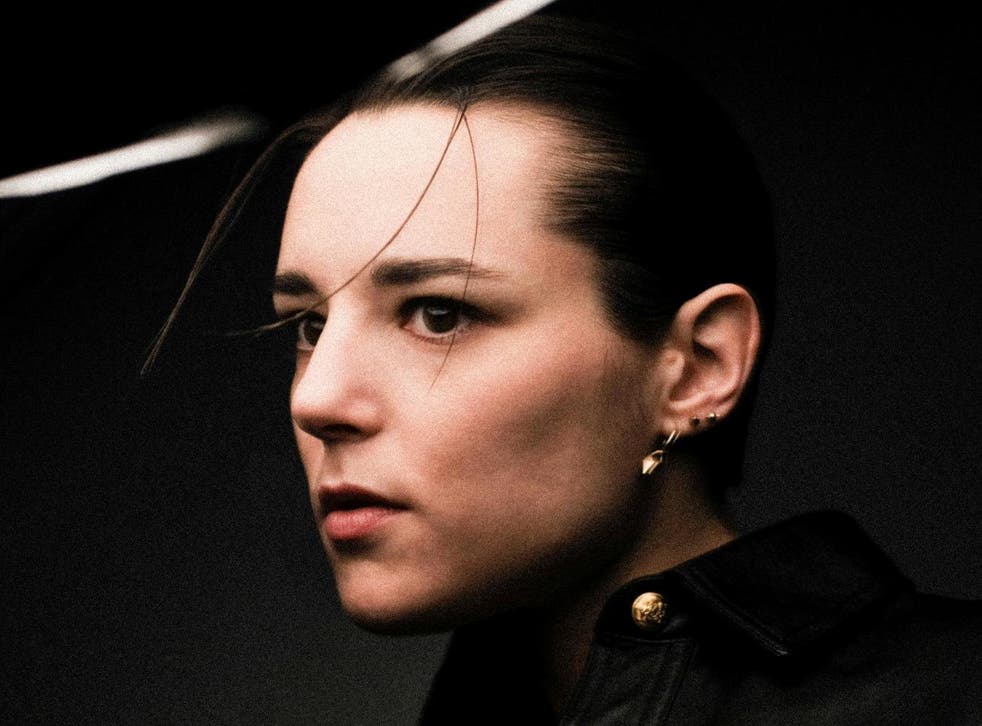 Jehnny Beth – To Love is to Live
★★★★☆
It was the death of David Bowie in 2016 that led Jehnny Beth – the frontwoman of Mercury Prize-nominated band Savages – to make her debut solo album, To Love is to Live. It makes sense that an album like this, which encompasses all the contradictory facets of what it is to be human, was inspired by mortality.
There's murderous anger (in the whispered single "Flower"), Catholic sin and guilt ("Innocence"), naked vulnerability ("I Am"), and regret-ridden love ("The French Countryside"). What provides the thread between the polar-opposite emotions on this album – produced by film composer Atticus Ross, producer Flood, and Beth's long-term partner in life and music Johnny Hostile – is a burning intensity. It reveals itself as strongly in the visceral half-spoken vocals and industrial noise underpinning "Innocence" as it does on the delicate piano-led "The French Countryside".
The darker voice cannot be suppressed. The abrasion of the power-subverting "I'm the Man" is followed by one of the most tender tracks on the album, "The Rooms". Sparse piano, cello, muffled vocal samples and saxophone build the tension until Beth's voice joins in, soft and melancholic. That the wistful "The French Countryside" is bookended by tracks of frenetic industrial noise only makes its gentle beauty more effective.
Taking you on a journey which reveals new landmarks and perspectives each time you listen, To Love is to Live is a compelling and real cinematic picture of the emotions that life throws at us. It's a journey you will want to relive. EB
Orlando Weeks – A Quickening
★★★★☆
An album accurately representing the experience of first-time parenthood would wake you up with relentless bawling at 4am, repeat Peppa Pig's "The Bing Bong Song" for 12 hours and end with the sound of a traumatised cat being run over by a Ninky Nonk. So Orlando Weeks made the astute decision to base his debut solo album since 2017's Maccabees split on the anticipation, rather than the reality, of fatherhood.
Retaining the spacious, wintry mood of the soundtrack to his 2017 children's book The Gritterman, Weeks captures the still, nervous excitement of the ultrasound room in an amniotic modern ambience, all ghostly horns, womb-like throbs and unborn heartbeats. As piano lines meld gently with cushioned percussive clatter on tracks like "Safe In Sound", "All The Things" and "St Thomas'", and waves of sound peak and trough like euphoric contractions, A Quickening evokes the image of latter era Talk Talk, or Foals in their more wistful moments, decking out a playroom.
Weeks' haunting lilt is perfect for embodying the magic and fear of creating a life, whether writing letters to his unborn son on "Takes A Village", mooning over 20-week scans on "Blood Sugar" or finally tucking the nipper in on "Milk Breath". It's gorgeous, but expect more gin and screaming on the follow-up. MB
Register for free to continue reading
Registration is a free and easy way to support our truly independent journalism
By registering, you will also enjoy limited access to Premium articles, exclusive newsletters, commenting, and virtual events with our leading journalists
Already have an account? sign in
Join our new commenting forum
Join thought-provoking conversations, follow other Independent readers and see their replies