Joe Pesci, Still Singing review: The Goodfellas star's jazz album is incredibly surreal, but sweet and sincere nonetheless
Despite an undeniable sheen of peculiarity, Joe Pesci's third album is a perfectly pleasant meander through lounge-bar standards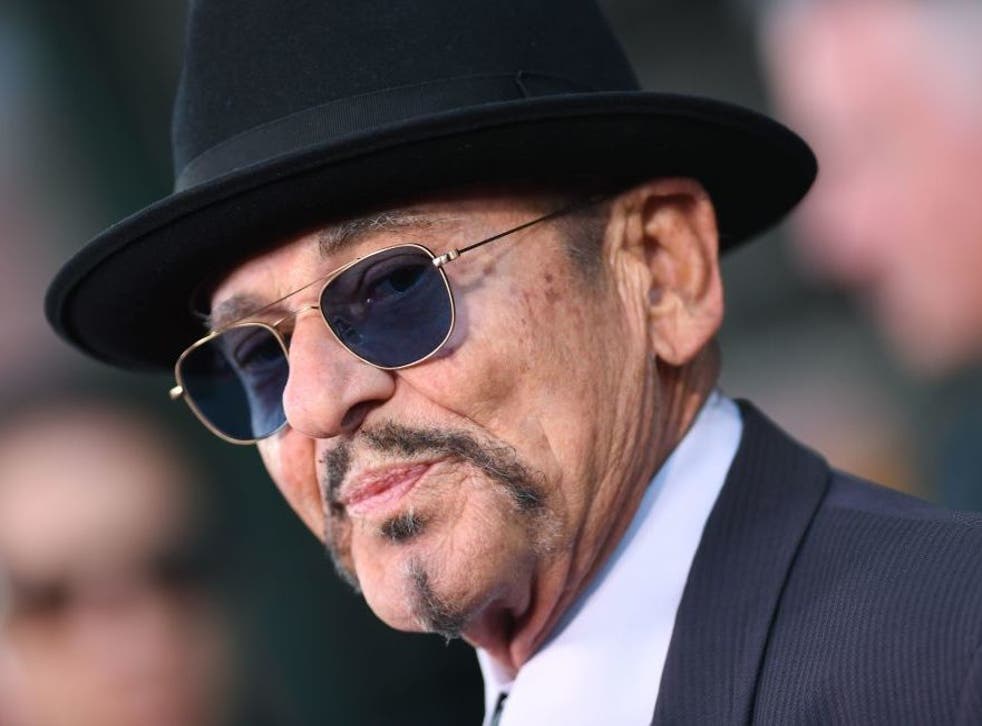 As surreal as 2019 has been, few would have expected it to close with an album from Goodfellas star Joe Pesci featuring Maroon 5's Adam Levine. Even less the fact that Pesci's singing voice, a smoky, struggling drawl landing somewhere between a wheeze and Krusty the Clown, sounds like Macy Gray gone wrong. But here we are – Joe Pesci's Still Singing, a 13-track collection of jazz standards that is, apparently, his third album.
Before Goodfellas, Home Alone or The Irishman – his return to acting following semi-retirement in 1999 – Pesci was indeed an aspiring singer. Friends with the likes of Frankie Valli and a regular in a number of ultimately go-nowhere bands, he released his first album, Little Joe Sure Can Sing! (credited to "Joe Ritchie") in 1968. But by the time he was plucked out of New York lounge-singer obscurity by Martin Scorsese in 1979, Little Joe had fallen by the wayside. Pesci became a movie star.
Still, there have been odd musical detours here and there. In 1998, he released Vincent LaGuardia Gambini Sings Just for You, an unsurprisingly bizarre album named after his character in the Oscar-winning My Cousin Vinny (1992). One track, a gangsta-rap number built around samples of Blondie's "Rapture" and the theme song to the US children's programme Mister Rogers' Neighborhood, saw Pesci insist that while he doesn't "do blow" or "sell crack", he does have "someone to whack". "It's the bitches that'll git yas," he raps.
There's nothing quite as maddening on Still Singing, outside of Pesci's decision to change the line "Franklin Roosevelt's looks give me a thrill" in the standard "How About You?" to "Oprah Winfrey's smile gave me a thrill". Otherwise, the album will probably be a disappointment to many looking for the perfect gag gift this Christmas. It is instead remarkably straight-laced, a perfectly pleasant meander through lounge-bar standards such as "I'll Remember April" and "The Nearness of You". Pesci's voice is only ever adequate, but he is paired by a swoony, twinkly soundscape throughout – lovely strings and piano and trumpet solos courtesy of Arturo Sandoval.
A guest on two tracks, Levine isn't entirely necessary, particularly as his and Pesci's similarly thin falsettos end up just bleeding all over each other. Their second duet, however, is the album's highlight – an energetic bossa nova number called "Baby Girl", it's an oddball medley of "I Make a Fool of Myself" and "Can't Take My Eyes Off You" and the closest Still Singing gets to genuinely enjoyable messiness.
The 50 best albums of the decade – 2010 to 2019

Show all 50
For while Still Singing never stops being a "wait, what?" record, there is also a warm sincerity here. That the late jazz singer Jimmy Scott makes an appearance, despite dying in 2014, also implies that this has been sitting in a vault for a while now, possibly awaiting the perfect opportunity to drop. There's something quite sweet about that. Here's a man doing something that nobody particularly asked for, or truthfully wanted, but that he's passionate about enough to throw together anyway – and just in time for The Irishman's arrival on Netflix.
Truthfully, if you had too much money and a musical itch you were eager to scratch, wouldn't you record your own album, too?
Register for free to continue reading
Registration is a free and easy way to support our truly independent journalism
By registering, you will also enjoy limited access to Premium articles, exclusive newsletters, commenting, and virtual events with our leading journalists
Already have an account? sign in
Register for free to continue reading
Registration is a free and easy way to support our truly independent journalism
By registering, you will also enjoy limited access to Premium articles, exclusive newsletters, commenting, and virtual events with our leading journalists
Already have an account? sign in
Join our new commenting forum
Join thought-provoking conversations, follow other Independent readers and see their replies