John Smith at Union Chapel, London, review: Wonderfully unforced, unexpected performance
It's rare these days to find an audience so wrapped up in a performance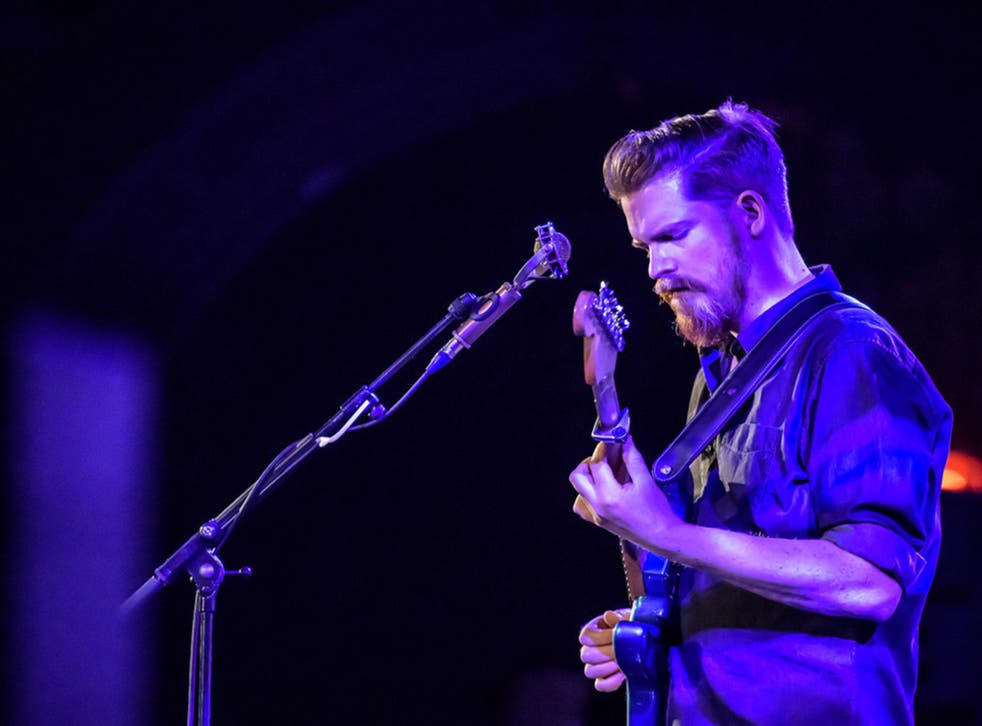 Whether John Smith is still the most common name in the English-speaking world is possibly a subject for academic research but its power remains as a signifier of the everyday – almost the anonymous.
How can a John Smith stand out? A few have managed it – the man who led the Labour Party in the early 1990s immediately springs to mind, not to mention the Yorkshire beer – but historically John Smiths are barely noticeable.
There's a sense in which the John Smith who has captivated audiences for some years now as a folk singer and guitarist of rare distinction plays on this. "People ask me, where are you from," he tells us. "And I say, Devon, but I don't really know."
He was born in Essex, he tells us, and he also spent much of his life in Liverpool – autobiographical snippets that were perhaps designed more to deflect than to enlighten. That he remains an independent artist – not signed to any label – is presumably for a reason. In a 2010 interview he gave his residence as "motorway services, UK".
We learn about a crummy flat he'd once shared: "It was heavily burglarised. It got to the point where they'd break the door down and you'd put the kettle on."
One-liners seem to come easily to John Smith. The audience's laughter regularly punctuates the evening. "There are three types of musician," he reminds us. "Ones that can count. And ones that can't."
Songs seem to come easily to him too. There's something wonderfully unforced about both his playing and his vocals, and his songs go off in unexpected directions. His debt to John Martyn is considerable.
It's there in both his vocal stylings and in the way he explores his instrument's possibilities. But mainly in the weight of experience that he brings to his songs. Smith toured with Martyn (who died in 2009) and appeared on a tribute album to him, and he's worked a lot with the Irish singer-songwriter Lisa Hannigan.
The throwaway lines confirm not just the craft and dedication that underpin his work but also the darkness. It's rare these days to find an audience so wrapped up in a performance as this one – a tribute less to Smith's levity than to his seriousness. His fifth album – Headlong – is out in next month.
Join our new commenting forum
Join thought-provoking conversations, follow other Independent readers and see their replies