Jonas Brothers review, Happiness Begins: The pop comeback of the year
After time apart to assert their identities as individuals, the three brothers have returned with a slickly produced record that alternates between upbeat bangers and mellow numbers that recall Zayn Malik and Post Malone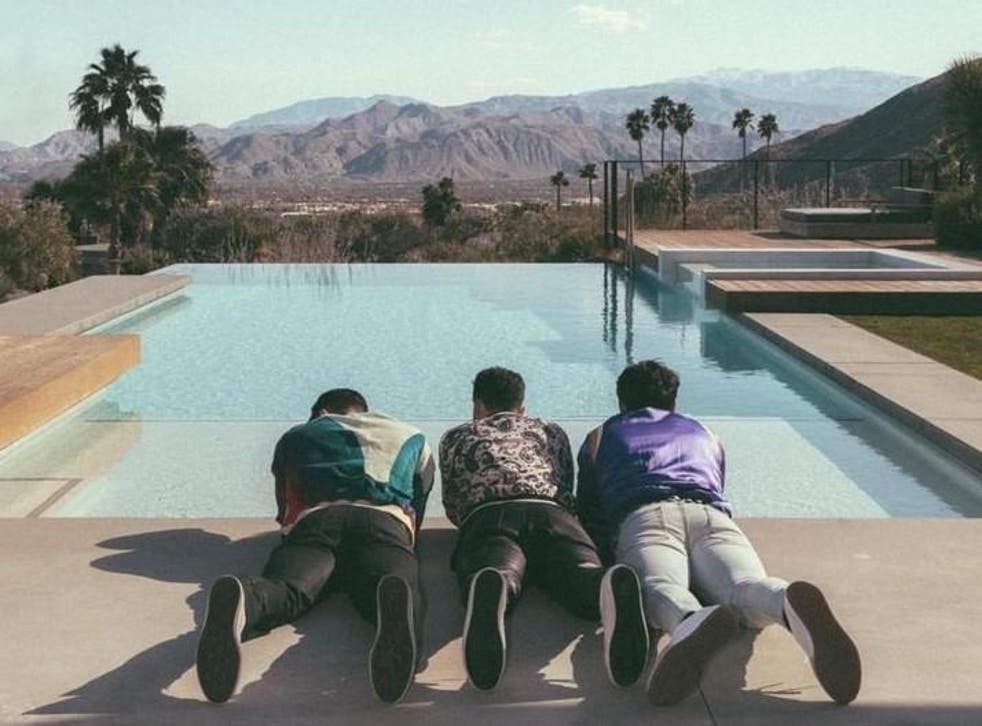 Boyband reunions are nothing new. Westlife, Boyzone and Take That are all enjoying major tours in 2019, while the Backstreet Boys are celebrating 20 years since the release of their hit album Millennium. Yet it's a different group – formed over a decade after these acts – who have arguably achieved the biggest and most impressive comeback of the year.
The Jonas Brothers were not the kind of music act that critics took seriously. They were tween heartthrobs who rose to wider fame in 2005 via the same Disney club that produced acts such as Hilary Duff, Miley Cyrus and Demi Lovato (with whom they starred in the Disney movie Camp Rock). After releasing four albums of varying quality, the band decided to pursue solo careers. Then, in 2012, they announced their reunion with a new album, only to split a year later, with Nick and Joe going off to focus on other projects.
Yet despite these successes and millions of albums sold as a group, it's only now – after time away to assert their own identities and settle with their respective partners (Joe is married to Game of Thrones star Sophie Turner, Nick to actor Priyanka Chopra and Kevin to American TV personality Danielle Deleasa) – that the Jonas Brothers are having their "moment".
The best albums of 2019 (so far)

Show all 67
"Sucker", the first single from their new album Happiness Begins, was the 34th in history to debut at number one on the Billboard charts. It is also the band's first ever number one. Maybe it's hype, perhaps it's nostalgia, but it's also probably to do with the fact that this album contains the best songs the group has produced to date.
The album alternates between upbeat bangers and mellow numbers that nod to Zayn Malik, Post Malone and Drake. Opening on "Sucker" – with Nick Jonas leading on his excellent falsetto before the three vocals merge in perfect pop harmony – starts things off with a bang. "Cool", a down-tempo, summery anthem that makes numerous pop culture references, establishes the dynamic for the rest of the record.
Enlisting OneRepublic's Ryan Tedder, who has worked on a staggering array of hits by the biggest names in pop (Adele, Beyonce, Camila Cabello, Maroon 5, Taylor Swift and more), was the masterstroke. Production is slick and incorporates elements of Eighties new wave, hip hop and reggae without feeling appropriative or greedy. Greg Kurstin contributes his own skill for multi-textured pop on songs such as "Every Single Time".
The album loses some momentum around the more generic "Strangers". But even with that song, the harmonies are hard to resist. It's the best pop comeback – and likely one of the best pop albums – of the year.
Join our new commenting forum
Join thought-provoking conversations, follow other Independent readers and see their replies