Kate Tempest, Bongo Club, review: Mercury Prize frontrunner gives gig-like poetry recital
Whether she wins the Mercury or not, her art speaks of more than awards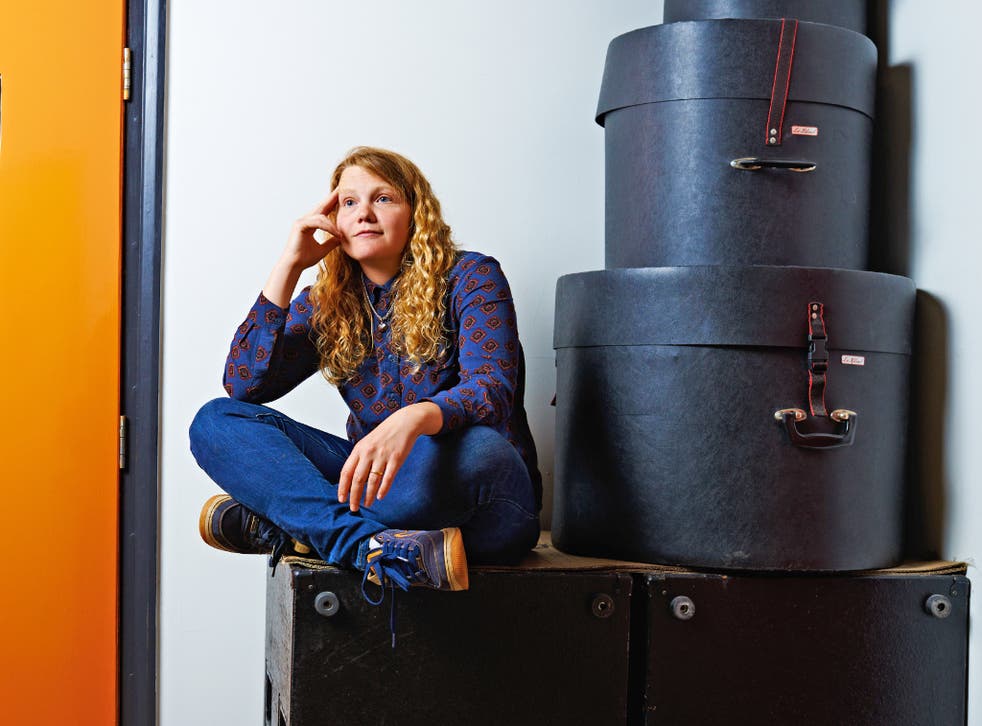 Was it fitting that, in the days leading up to her appearance at the Mercury Prize 2014 ceremony in London, poet Kate Tempest was giving a reading with the feeling and dimensions of a gig on a Saturday evening in Edinburgh?
Moreover, that it featured none of the work from the album for which she is nominated, her debut album on Big Dada 'Everybody Down', but rather a selection of poems largely culled from her linked collection of mythically-themed works 'Hold Your Own'?
The significance, having listened to her for the best part of an hour regale a mostly standing crowd in a packed room more usually employed for concerts and club nights, is that much as it might appear such portioning of her work creates a demarcation between music and poetry, there's no separation at all.
When Tempest reads poetry, it's with the compelling sing-song cadence of good pop music, a melody of words. When she puts her words down on recorded music, it's with the depth of thought and rigorous control of a poet or novelist.
The Shortlist - Mercury Prize 2014

Show all 12
In a landscape in which the popularity of spoken word and poetry nights is growing to rival a music concert as a form of communal performance art – certainly in Edinburgh, where this show's hosts Rally & Broad are amongst the frontrunners of a boom in such shows – Tempest is the purest expression yet of poetry as rock and roll, if that's not too flippant an expression for what she does.
In this live context she holds the audience captivated through just the power and import of her words, and although she confesses that "I'm rubbish at the bits in between, I know you're meant to do chit-chat and stuff", the meaning and origins of her words are well-explained throughout.
She speaks as she performs, in a matey South London accent, although in her poems it's adapted into a hypnotic tone which ebbs and flows between persuasion and anger.
The pieces here are thematically linked by the story of the sex-changed Greek prophet Tiresias, and Tempest's delivery marries mythic weight to firmly contemporary roots. She speaks of halcyon childood days and of the dull tyranny of school (on her first day "we don't yet know the horrors of the building"), and beautifully of her anxiety over her work in The Old Dogs Who Fought So Well.
Even Chopin and Joyce, she says, "went crazy in tiny rooms just like you're doing now."
Yet as resonant as the personal is, it pales next to her gift for dissecting the global. These Things I Know is a manual for modern living, instructing "don't read women's magazines, they're bad for your stomach" and "if you say something funny on Twitter it doesnt matter," while Ballad Of A Hero is a mighty, epic summation of personal tragedy as global allegory, a tale of a psychologically damaged war veteran returning to his family in tenderness and pain.
It's the piece she uses to "vent the grim shit" about our "pretty disastrous times", an anthem for a dangerous era to which her unique muse offers comfort and rebuke. Whether she wins the Mercury or not, her art speaks of more than prizes and awards.
Register for free to continue reading
Registration is a free and easy way to support our truly independent journalism
By registering, you will also enjoy limited access to Premium articles, exclusive newsletters, commenting, and virtual events with our leading journalists
Already have an account? sign in
Register for free to continue reading
Registration is a free and easy way to support our truly independent journalism
By registering, you will also enjoy limited access to Premium articles, exclusive newsletters, commenting, and virtual events with our leading journalists
Already have an account? sign in
Join our new commenting forum
Join thought-provoking conversations, follow other Independent readers and see their replies