Krept & Konan assert their place in the upper echelons of the UK music scene - review
Just as punk did in the 70s, and rock and roll before that; grime and hip hop have become a mouthpiece for a generation, with Theresa May and Donald Trump often bearing the brunt of these artists' powerful criticisms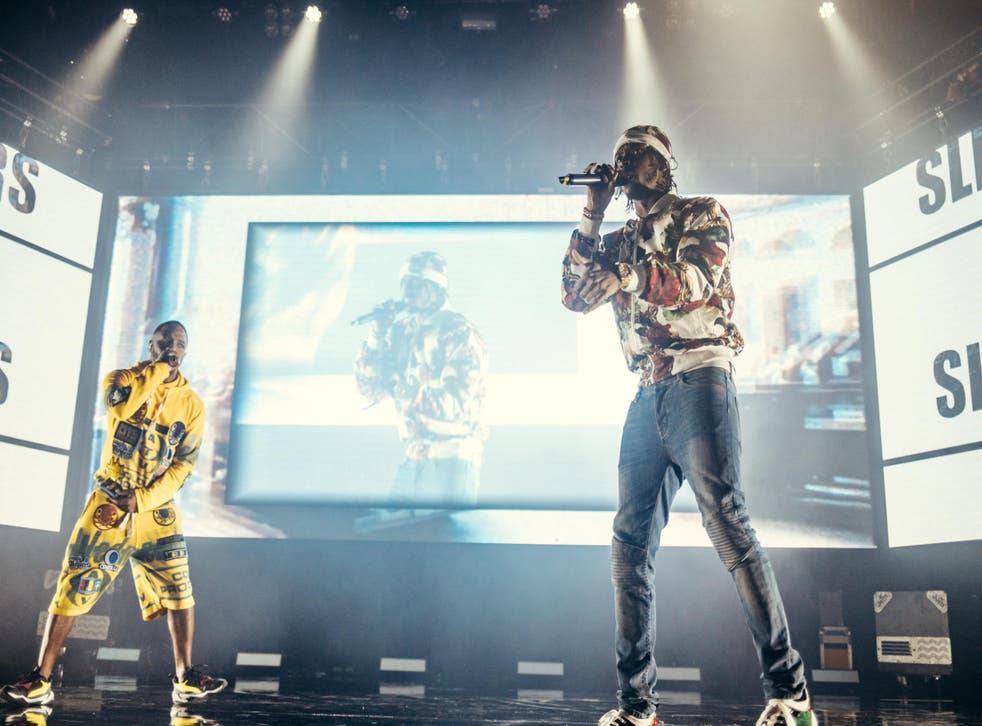 Krept & Konan took to the stage at the O2 Forum Kentish Town in London and delivered an emphatic, politically laced performance that matched up to the meteoric rise they've seen over the last few years.
Opening with "No Smoke", the rap duo made constant demands to the crowd to get them moving, urging them to keep up the energy. "Get A Snack" and their top 10 single "Freak of the Week" followed, as the impressive set design and video graphics provided a visual narrative for the night, flitting between comedic animation to harrowing archive riot footage.
Just as punk did in the Seventies, and rock and roll before that; grime and hip hop have become a mouthpiece for a generation, with Theresa May and Donald Trump often bearing the brunt of these artists' powerful criticisms.
This night was no different, as the viral video of Brooke Blair – the five-year-old that gave the Prime Minister a dressing down for not doing enough to help the homeless – was played on screen while a chant of "f**k you Theresa May" reverberated around the venue.
Roars filled the venue as Stormzy ran on for a rendition of "Ask Flipz", before the south London duo closed the night with a bouncing rendition of "Wo Wo Wo".
What must have been one of the most raucous crowds Kentish Town Forum has ever seen danced and rapped their way through a loud, brash and hugely entertaining set that did nothing but further justify Krept & Konan's place in the upper echelons of the UK music scene.
Join our new commenting forum
Join thought-provoking conversations, follow other Independent readers and see their replies